10 Ways to Avoid the Post-Holiday Blahs
The most wonderful time of here has come and gone, and now it's back to reality. Is it just me, but don't you think cities and towns should leave the holiday twinkle lights up until at least Valentine's Day?
I think the post-holiday months of January and February are when we need all of the extra warm and fuzzies we can get, but until I can find a way to get the city of Chicago to consider my proposal, here are 10 ways you can avoid developing a case of the post holiday winter blues.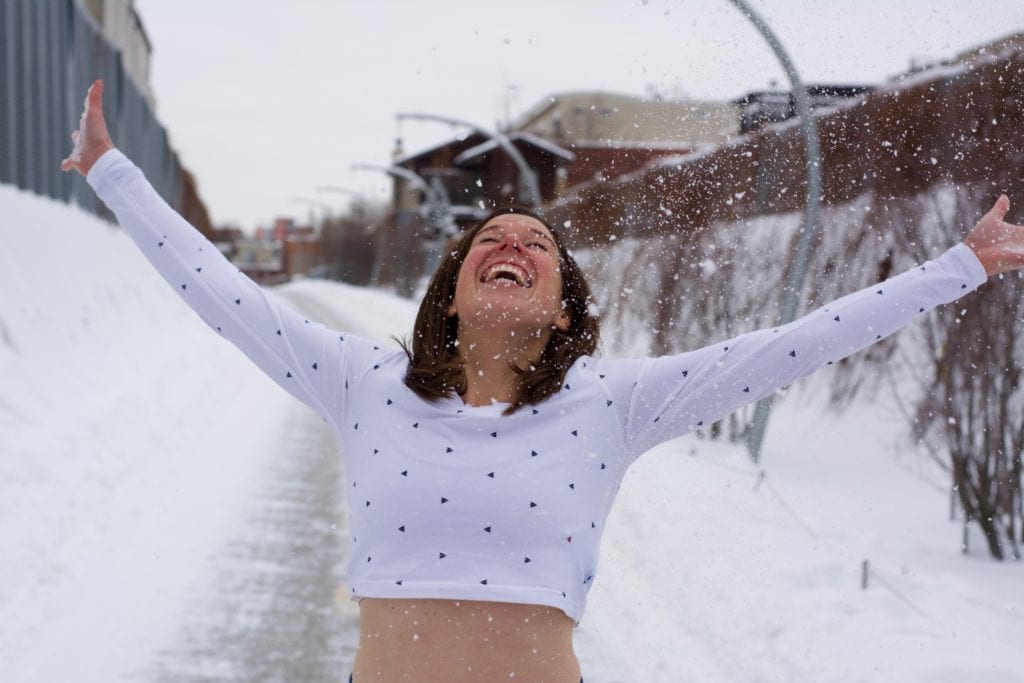 #1 Rethink winter
Reframing your thoughts surrounding wintertime can be quite powerful. Consider Scandinavian countries like Denmark, Norway and Sweden who simply view wintertime differently than other parts of the world. These countries celebrate winter and see it as a time to cozy up inside, gathered together with loved ones.
If laying low inside isn't your thing though, then take advantage of the unique activities that are only available during winter. Think activities like skiing, snowboarding and outdoor ice skating.
#2 Do things you love
This recommendation may seem obvious, but if find yourself feeling down after the merriment of the holiday festivities, do things that make you feel happy. Spend time around positive people and do things you love. Whether that's reading a good book or watching one of your favorite movies, keep life light-hearted for a bit as you transition back to reality.
#3 Stay structured
I know I just said do things you love and for many of us, that includes sleep, but instead of snoozing, stick to some structure by maintaining your normal routine. A consistent sleep-wake cycle can help you plan your day accordingly and can ultimately leave you feeling more productive, which can help combat any sluggishness that is often associated with the winter blues.
#4 Avoid inflammatory foods
We are all about making mindful choices while embracing non-restrictive diets that fuel our bodies and souls, but there are certain foods that can make your mood worse and should be limited or avoided. These foods include alcohol, dairy, gluten, processed foods, refined grains and sugar. Eating fresh foods with little to no added ingredients not only supports your physical health, but your overall mental and emotional health as well.
#5 Dose up on Vitamin D
During the winter months, we see less sunshine, which can cause Vitamin D levels to drop and can simultaneously lead to depressive symptoms. Although you can supplement with Vitamin D, the best way to increase your Vitamin D levels is through food. Here are some foods that are naturally high in Vitamin D:
Apples

Bananas

Bell peppers

Blueberries

Carrots

Citrus fruits (i.e. Grapefruits, Lemons, Limes, Oranges)

When consuming citrus foods, remember to use both the flesh and the zest. The peel contains 5-10 times more vitamins than the fruit itself!

Dark leafy greens (like kale or spinach)

Strawberries

Tomatoes

Winter squash
#6 Soak up natural light
Exposure to natural light can help boost low moods. It may be cold out, but do you best to bundle up and get outside the house for a walk, even if it is a short 10-15 minute jaunt around the block. Try to walk in the morning or midday when the sun is still shining. Even if you can't make it outside, open your shades (or use a happy lamp) so you can at least see the natural light outside.
#7 Get moving
We love staying active all year long. Whether we're traveling, celebrating the holidays or facing brutal winter weather, we find a way to get moving. We know first hand how beneficial exercise is for our health, not just physically, but also mentally and emotionally and although the winter weather may deter you from getting your sweat on outdoors find a way to move indoors. Stop by a studio for a class, hit the gym or pick at an at home workout. Need some motivation? Phone a friend!
#8 Phone a friend
Speaking of, after the busy holiday season, you may want to withdraw from your social life and take a beat for yourself and there is absolutely nothing wrong with that — you do you boo! While curling up on the couch and enjoying cozy time at home can be relaxing, it can also result in avoidant and isolating behavior, which can actually leave us feeling worse! During the winter months, continue to reach out to friends and make sure your social calendar still stays active so you feel connected and supported within your community of friends.
#9 Plan a vacay
If the winter season is historically a difficult time for your mood, plan ahead and book a vacation to a tropical destination. Exposure to warm weather and sunshine can lift your mood. If you prefer something different, plan a fun weekend away to a ski resort and participate in some snow-based activities that can help alter your views on the winter season. (See point #1).
#10 Embrace your mood
Although these are all wonderful ways you can avoid the post holiday blues, sometimes you just have a crummy day (or two) and that's okay. Sometimes forcing yourself out of a funk actually makes it worse, and since your emotions are always valid, listen to yourself and be true to you.

The most wonderful time of year may be over, but who says the most wonderful time of year is only exclusive to December? Use these ten tips to make your winter season the best one yet!

Be sure to show us how you combat the winter blahs by tagging us @asweatlife.