10 Tips to Help You Get in a Workout While You're Traveling this Holiday Season
It's the most wonderful time of the year! Yes, that's right, the holidays are officially upon us and during this time of year, there is so much to look forward to: Christmas cocktails with coworkers, cookie exchanges with neighbors, Secret Santa gift swaps with friends, holiday dinner parties with your significant other and let's not forget all of that fun family holiday travel. If this year's holiday season is packed with travel plans, you may miss your weekly workouts and daily studio sweat sessions, but fear not, here are ten tips to help you get in a workout while you're traveling this holiday season.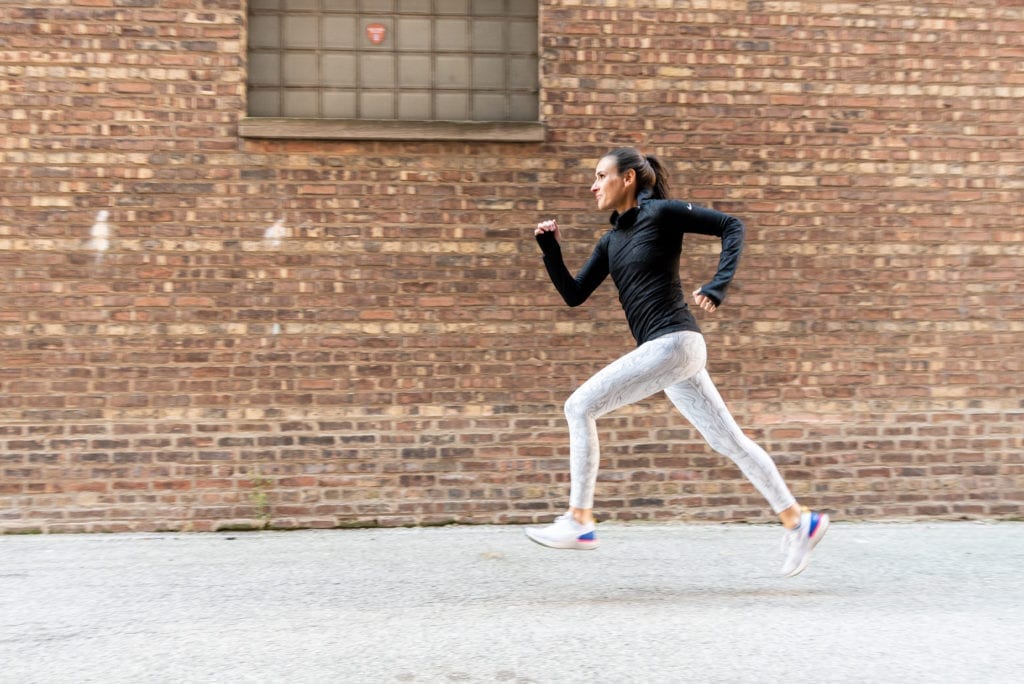 #1 Look Locally
This year, as you pack up presents and plan your holiday wardrobe, research local gyms and studios in the area you will be staying. Some gyms may offer a complimentary trial week while other local community studios may offer a free first time class.
However, be sure to call ahead and ask for specific details. Although some studios are more than welcome to host out of towners, some facilities will only offer complimentary classes to local residents. If that's the case, ask about an out of town rate or any holiday specials. You never know what may be available to you unless you ask!
#2 Talk to Family and Friends
Before heading out of town for holiday travel, talk to your family and friends who you will be visiting. If they belong to a gym or have a membership at a local studio, see if they are allotted any guests passes you can use while you visit. Just be sure you buy them a post workout smoothie or protein shake to say thank you! Plus, working out is just way more fun when you're sweating it out together with family or friends.
#3 Sign Up for a Race
Speaking of having more fun when working out together, start a new tradition with your family and holiday guests by suggesting a fun run/walk. During the holiday season, many cities and towns host holiday themed fun runs, 5ks and 10ks. Think things like Santa runs, hot chocolate walks and more, so do your research ahead of time and see who's on board for a fun holiday race.
#4 Run It Out
Okay, so no one liked your race idea. That's okay because you can still run it out on your own. If you're staying at a hotel, head down to the gym and hit the treads, but if you don't have access to an indoor treadmill, be sure to pack enough layers so you can brave the outdoor elements.
If you can, work out midday. This ensures you'll be working out when daily temperatures are at their warmest, but if this is not an option, be careful. Early morning and evening runs can be dangerous when melted snow and water turn to ice, so run with caution.
#5 Go for a Winter Walk
Don't underestimate the power of walking. Try and get your walk in while the sun is still shining so you can soak up some Vitamin D, but if you are busy baking cookies during the day, head out in the evening for some fresh air. Plus, if you go for a walk later in the day, you can look at all of the holiday lights and enjoy the local community's holiday decorations. Ask family and friends to join you and make it a group outing for everyone of all ages to enjoy together.
#6 Take the Stairs
Whether you're traveling through an airport, staying at a hotel or claiming the couch at grandma's house, take the stairs. Obviously if you are trekking through the airport or a hotel lobby with heavy luggage you may need to take an elevator or escalator, but if you find yourself luggage-less, take the stairs! Same goes for grandma's house. Get a cardio blast in by taking the stairs. Believe me, the single flight of stairs to get to grandma's basement may seem like nothing; that is until you time yourself to see how many times you can run up and down them in 5 minutes…Believe me, I've done the leg work. Literally! (True story).
#7 Use Your Body Weight
Although working out at a gym is nice, who needs a gym when you have your own body weight? Some of my favorite bodyweight moves include squats, lunges, squat jumps, planks, push-ups, shoulder taps, plank jacks, crunches, bicycle crunches, side crunches, Russian twists and the ever popular burpee. (Need inspo? Check out our bodyweight workouts for free here!)

#8 Hit the Weights
If your holiday stay is at a local hotel, hit the gym for a weight lifting session; but if weights aren't available to you, get creative. Grab a giant pumpkin on display for Thanksgiving and use it for weighted Russian twists, use large containers of laundry detergent for kettlebell swings or use jugs of filtered water for bicep curls. You would be surprised how creative you can get with basic household items when you want to get in a good workout. (Side note: I recommend using the pumpkin that is being used for decoration if you are staying with family and friends; please don't snatch a pumpkin from the hotel lobby).
#9 Access an Online Workout
Nowadays, there are so many workouts available online. From YouTube to fitness websites, there are so many at-home workouts you can access and the best part is many of them are free! Need some workout inspiration? Check out our own arsenal of workouts here.
#10 Winter Sports
Not all winter workouts have to be spent sweating indoors at a gym. Instead, channel the winter season and head outdoors for some winter sports like sledding, ice skating, skiing and snowboarding. Heck, you can even shovel the driveway. Talk about a full body workout!

Holiday travel doesn't have to derail your healthy habits or your weekly workouts. Use these ten tips for working out while you're traveling for the holidays this season so you never miss a a sweat sesh. However, if you find yourself missing a workout (or two or three) don't sweat it. The holidays only come around once a year, so savor the season spent with family and friends and remember, sometimes missing a workout for a heartfelt holiday celebration is better for your health than an hour spent at the gym.