Our team of curious writers work to help you live your best life. This crew is made up of busy professionals who are always looking for ways to maintain relationships and kill it at work, while still getting a workout in.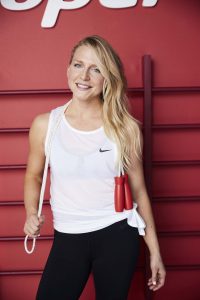 Jeana Anderson Cohen is the founder and CEO of aSweatLife.com a destination for living your best life, with fitness as the catalyst. She's also the co-founder and head of strategy of the SweatWorking App. But before starting health-focused companies Jeana earned a degree in Journalism from the University of Wisconsin-Madison. For the first decade of her career, she created and executed social media strategies for brands. aSweatLife fuses her experience and her passion for wellness and SweatWorking was the natural evolution of that experience. You can find Jeana leading the team at aSweatLife, hosting aSweatLife's monthly #Sweatworking events, and – on the rare evening off – you may find her using her Personal Training certification to coach group fitness classes across Chicago.
Maggie Umberger, Director of Community and Content Innovation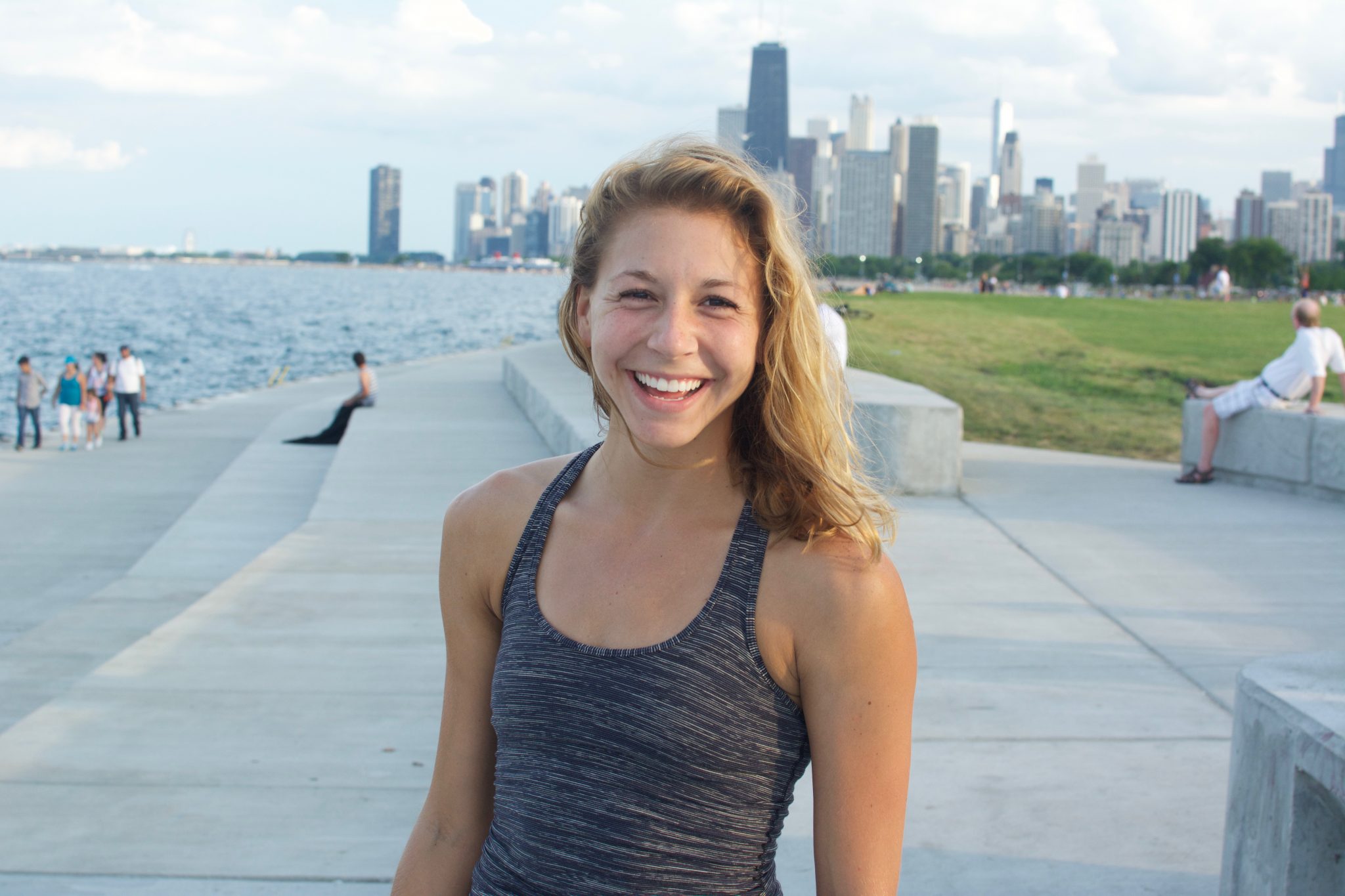 Maggie moved to Chicago from North Carolina in 2014 with a degree in Journalism and Spanish, a 200-hour yoga certification, a group fitness cert and a passion to teach and to sweat. It wasn't until she found aSweatLife that she really started to feel at home. Here, she's incorporated her passion for health and wellness into her career as she helps to build the network of Ambassadors, trainers and fitness enthusiasts that exist within the aSweatLife ecosystem. You can also find her coaching at CrossTown Fitness and teaching yoga classes at Bare Feet Power Yoga, Yoga Six and exhale.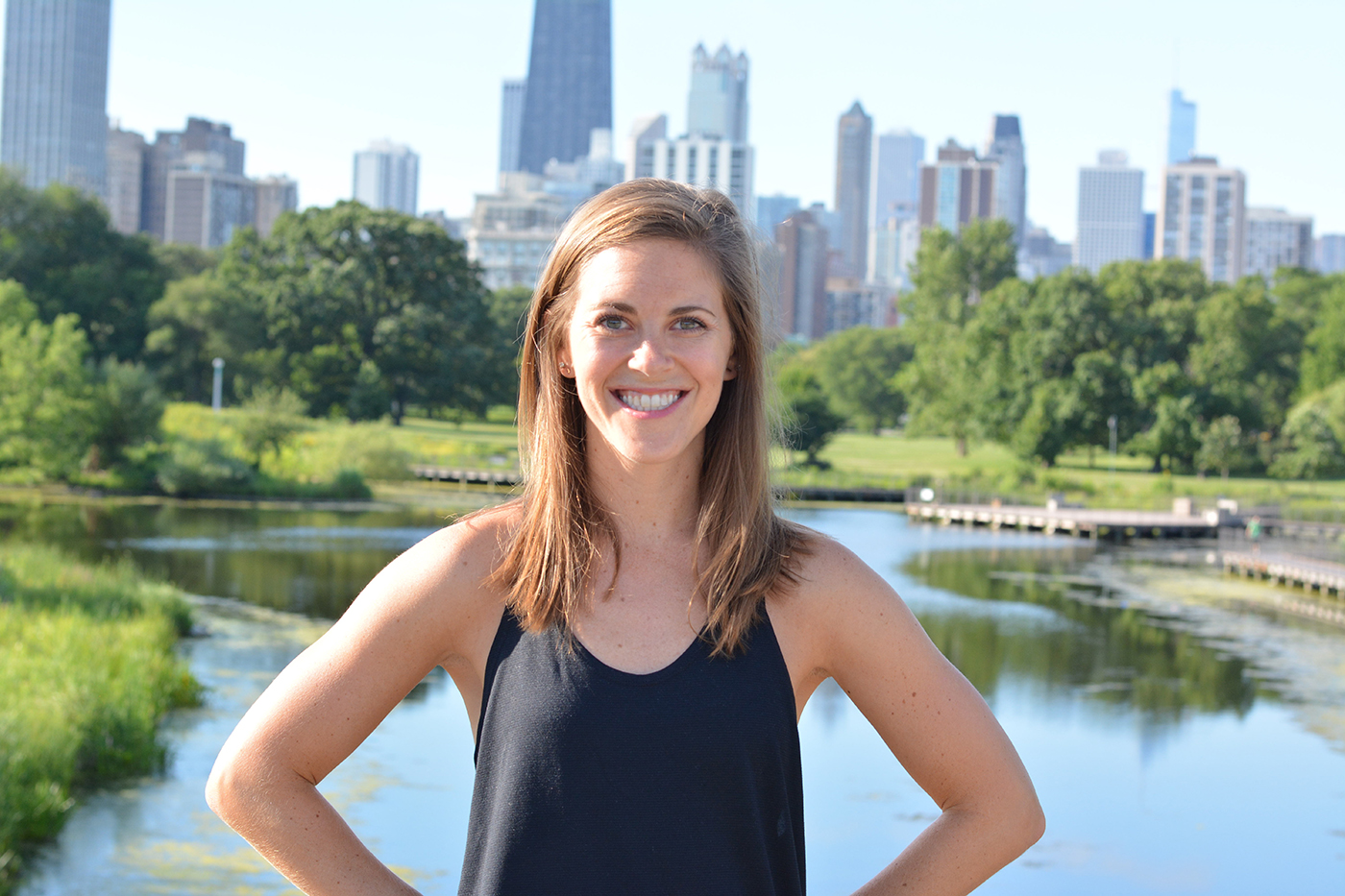 A native of Lexington, Kentucky, Kristen moved to Chicago in 2011 and received her MA in Writing, Rhetoric, and Discourse from DePaul while trying to maintain her southern accent. Kristen grew up playing sports, and since moving to Chicago, she's fallen in love with the lakefront running path and the lively group fitness scene. Now, as a currently retired marathoner and sweat junkie, you can usually find her trying new workouts around the city and meticulously crafting Instagram-friendly smoothie bowls. Kristen came on to A Sweat Life full-time in 2018 as Editor-in-Chief, and she spends her days managing writers, building content strategy, and fighting for the Oxford comma.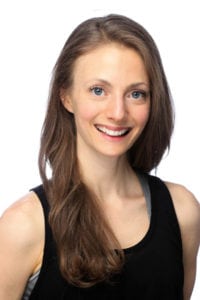 Marie experienced the importance of whole health at an early age and knew she wanted to help others adopt health as lifestyle. She moved to Chicago in 2013 after graduating from the University of Michigan (GO BLUE) with a BA in Political Science and spending 2 years as a consultant for Epic, an electronic medical record company based in Wisconsin. She spent the next few years as a project manager at Rush while getting her Master's in Health Administration from Rush University. Her passion has always been health and wellness and after 7 years in sick care, it was time to make the move. She started teaching at Studio Lagree in early 2017, spent a few months in Aspen helping Outdoor Voices open the shop there, and joined aSweatLife in Summer of 2018 as Director of Partnerships. She loves anything outdoors, especially if it is dog friendly so her Golden Retriever, Finn, can join!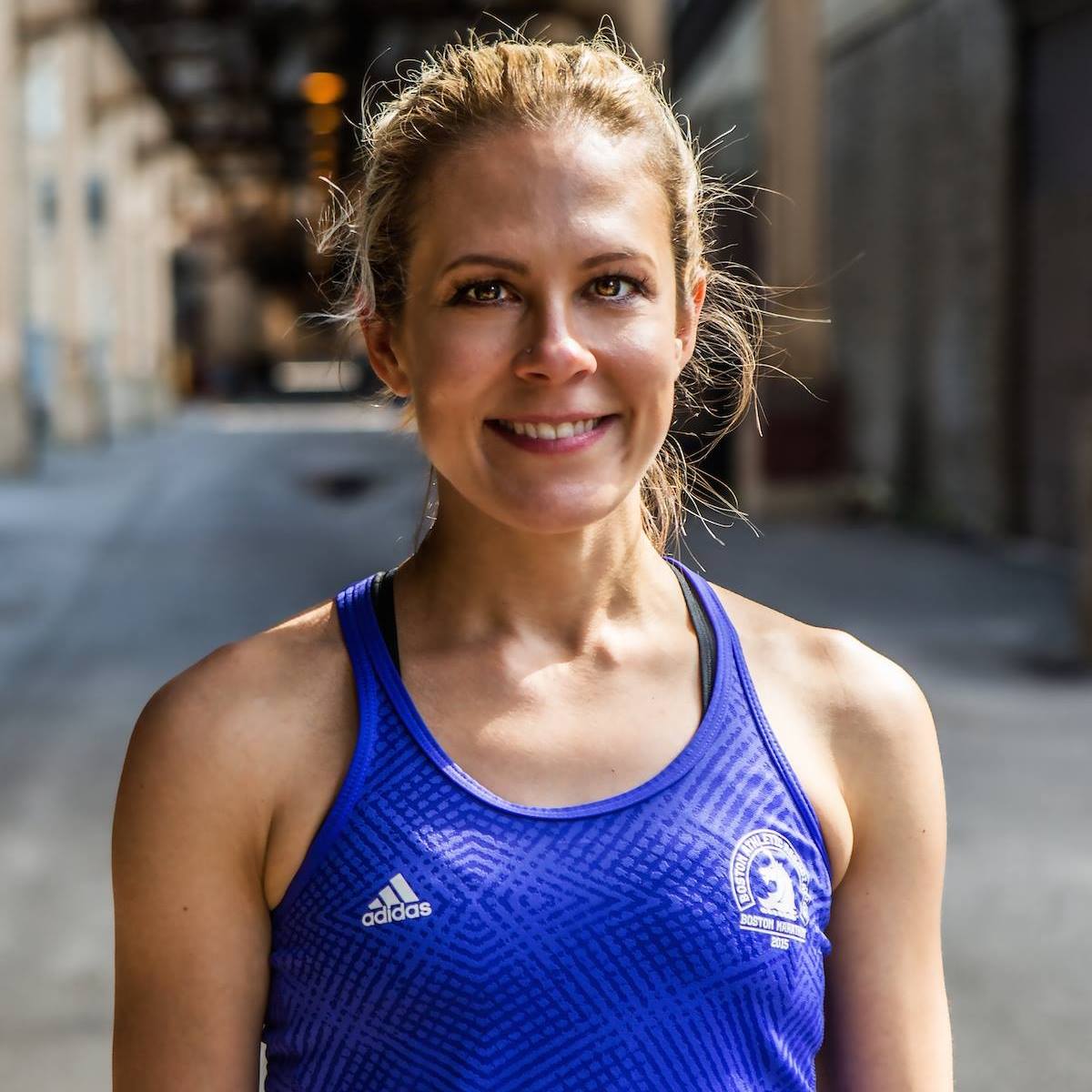 Cindy Kuzma is a freelance health and fitness writer and a contributing editor at Runner's World magazine. She grew up in Texas and moved to Chicago to earn her master's in journalism at Northwestern University; once she saw the lakefront running trail, she decided to stay. She's finished 19 marathons and also loves lifting heavy weights, yoga, live music and running to the Green City Market from Andersonville and taking the bus home with a ridiculous haul of fresh veggies. Cindy is the producer and co-host on aSweatLife's podcast, #WeGotGoals. She's written for Women's Health, Men's Health, Prevention, Shape and other publications as well—you can read her work at www.cindykuzma.com.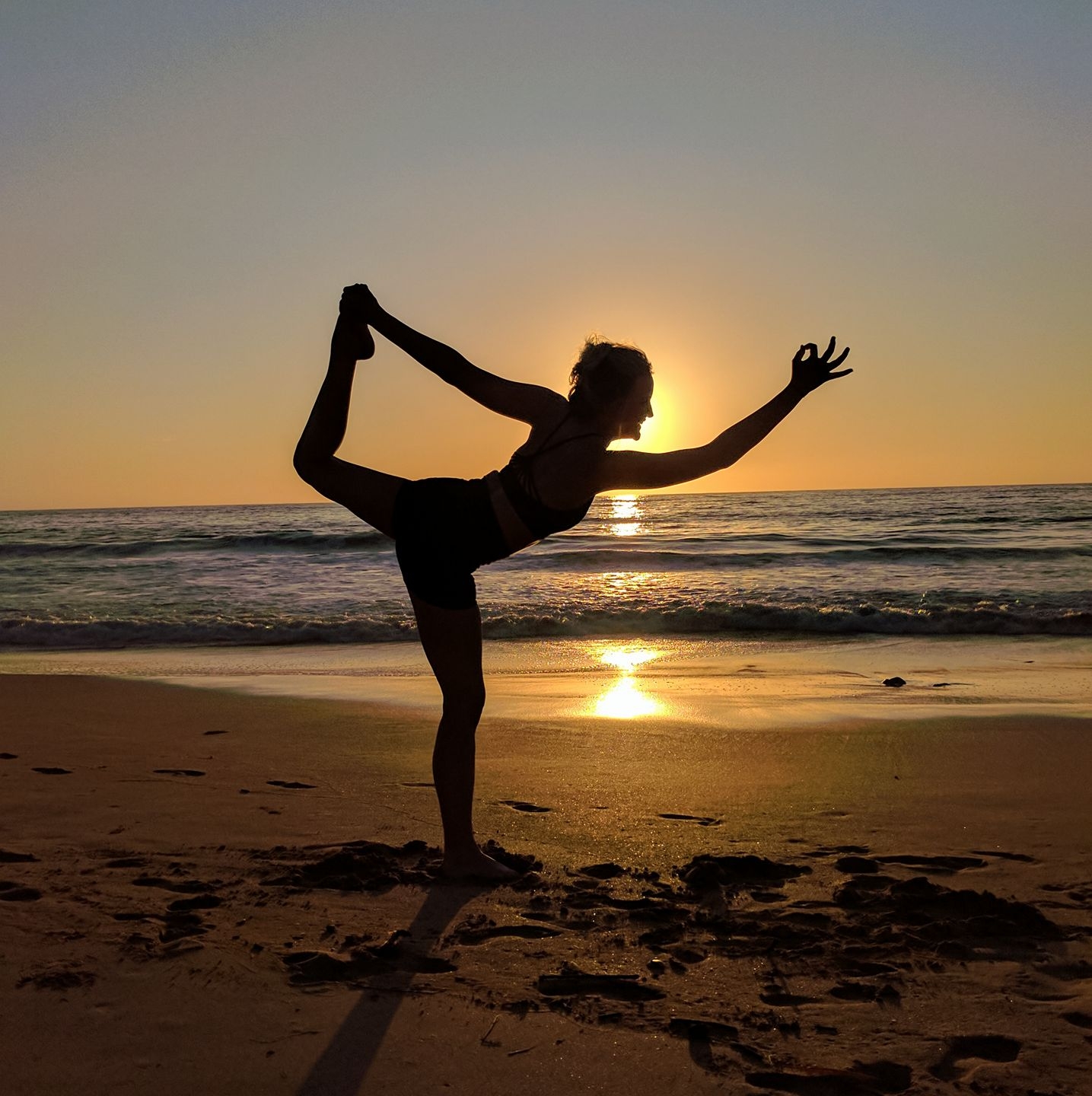 Catherine Borkowski, RDN, LDN is a registered dietitian, yoga teacher, and food and nutrition expert. She is an advocate of a plant-powered life and believes in the healing powers of food and good nutrition. Catherine has worked as a dietitian in a variety of settings, and her approach is all about moderation, not deprivation, and cultivating a healthy relationship with food. Catherine completed her 250 hour yoga teacher training in 2017 and now weaves together her nutrition and yoga practices, as she feels that the mind-body connection of yoga can be applied to our nutrition habits and how we treat our body with the foods we eat. Outside of work, Catherine loves to cook and bake, especially experimenting with "weird" ingredients in her dishes – if it's a new food trend, she's got to at least try it once! She lives in Chicago with her husband, Dan, and her corgi puppy, Toby.
Christiana Basso, Photography/Branded Partnerships
Historically participating solely in Chicago lakefront activities: running, beach volleyball and yoga, Christiana realized (following a couple of fitness set-backs including one broken tailbone) that she needed to start taking her health more seriously. After making some initial excuses about not seeing crazy fad diet results (read: from quick success comes landslide fails) it was time to move on. Where was her physical strength? Then this happened…Christiana met Jeana one fine day at work; they became full-time friend-leagues. Initially, Christiana did not know that Jeana was a fitness guru but alas, she learns quickly. Though a bit of a late-bloomer in what she calls her path to grown-up fitness, Jeana's ushered Christiana into a nomadic fitness journey that suits her just fine. After all Christiana was born to move…i.e. she cannot refrain from dancing. She also cannot refrain from new experiences, new workouts, new friends and capturing it all – by snapping photos. Of course when Jeana told Christiana about #SweatWorking she vied for the job of event photographer. It's her behind the lens – so mug away!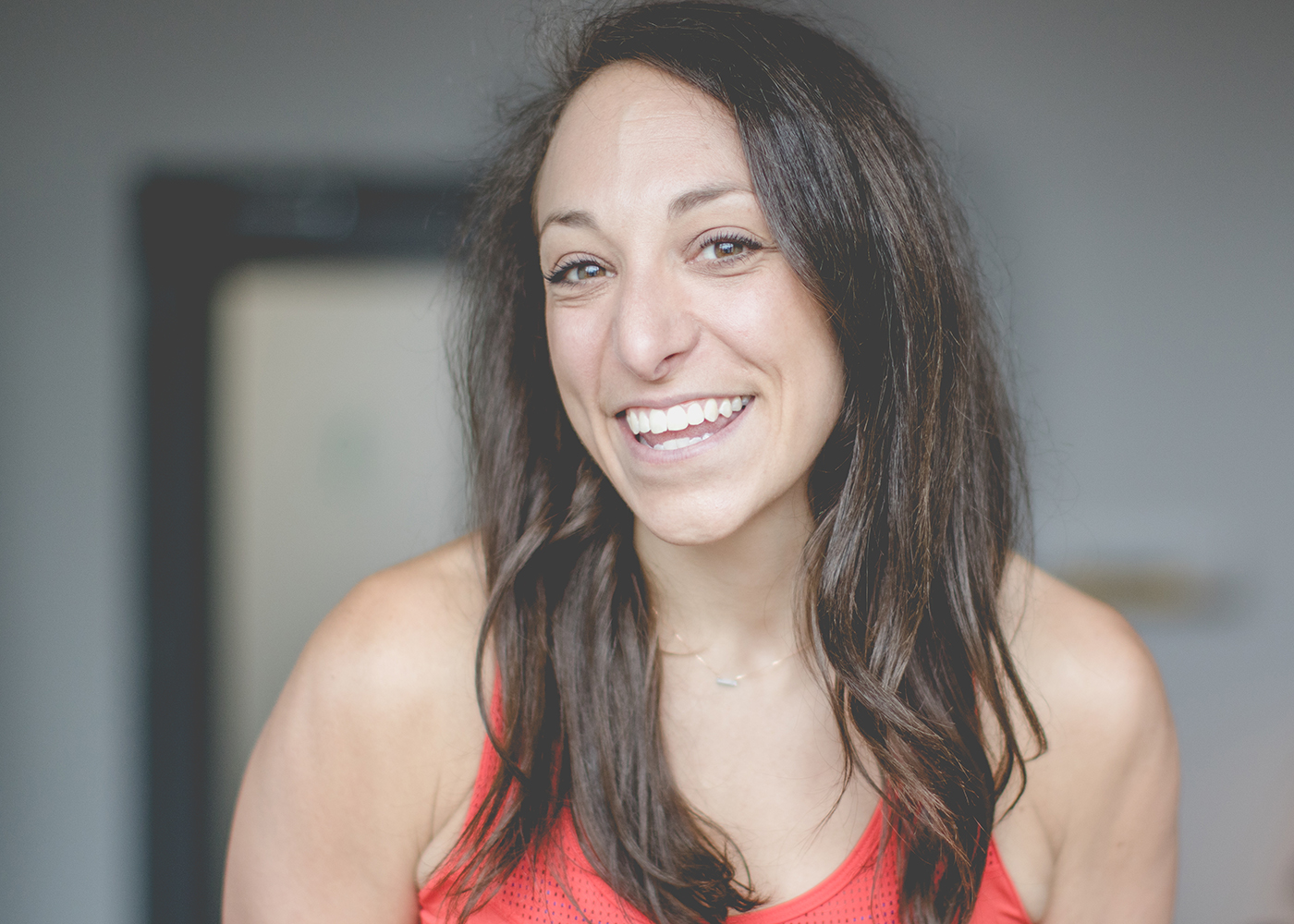 As a proud New Englander at heart, Dani loves the outdoors and anything maple-flavored. After graduating from the University of Michigan and living for a brief time in DC, she moved to Chicago where she developed a passion for fitness and biking. Dani's competitive nature is no secret, whether she's trying to do yoga at all of the state capitol buildings (19 so far!) or seeing how far she can push herself in group fitness classes. By day, she nerds out behind the computer as a researcher and data analyst for a health care consulting firm, where she works to ensure all individuals have timely access to high quality health care services.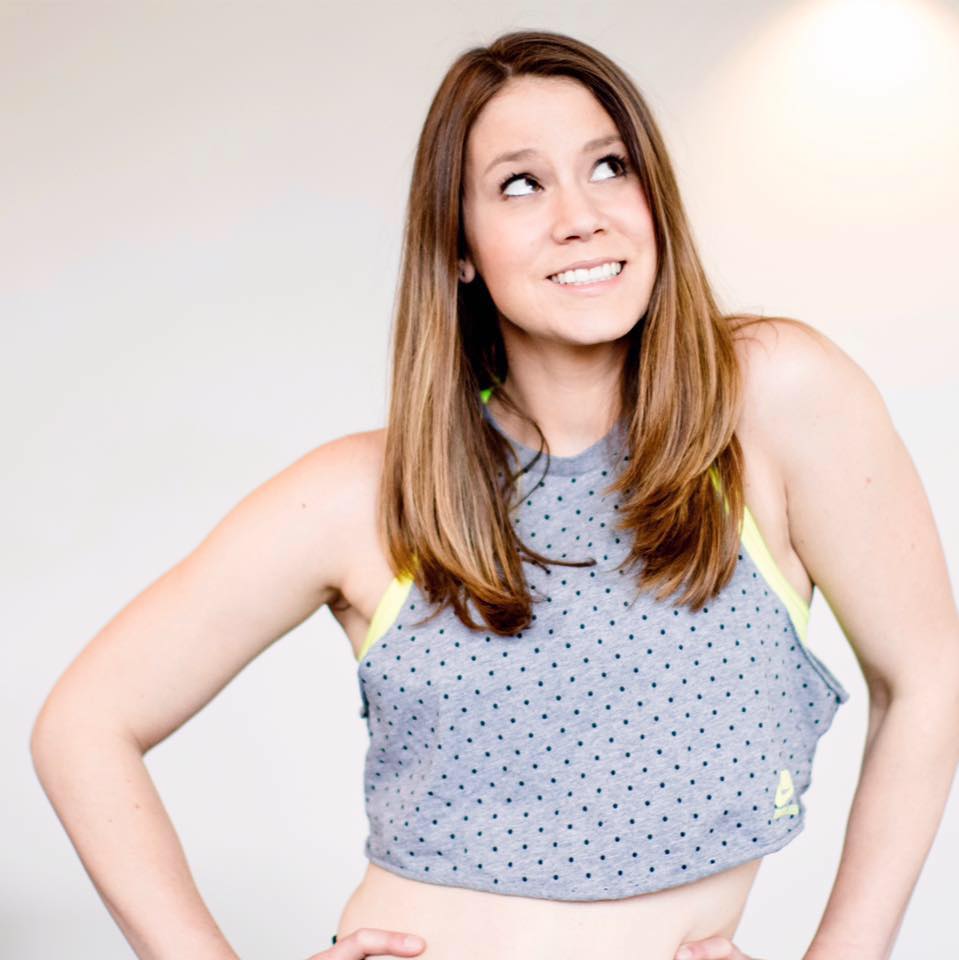 Cass hails from the southwest suburbs as a proud White Sox fan and a graduate of University of Illinois. By day, Cass is a full-time student at the University of Chicago's Booth Graduate Business School. Before deciding to throw away all her money to go back to school, Cass worked for a private equity firm that buys technology companies. Raised as the youngest in a family of older brothers, Cass grew up a tomboy and remains active in sports. To her mother's satisfaction, Cass learned how to embrace her feminine side in college and has developed an interest for fitness activities that require spandex as opposed to knee-length basketball shorts. In her spare time, she runs a lot because it is cheaper than paying for real therapy. Cass has completed four marathons and one ultramarathon (she claims she'll never do this to herself again, but that's TBD). She can still be found on the basketball courts in Lincoln Park wearing knee-length basketball shorts.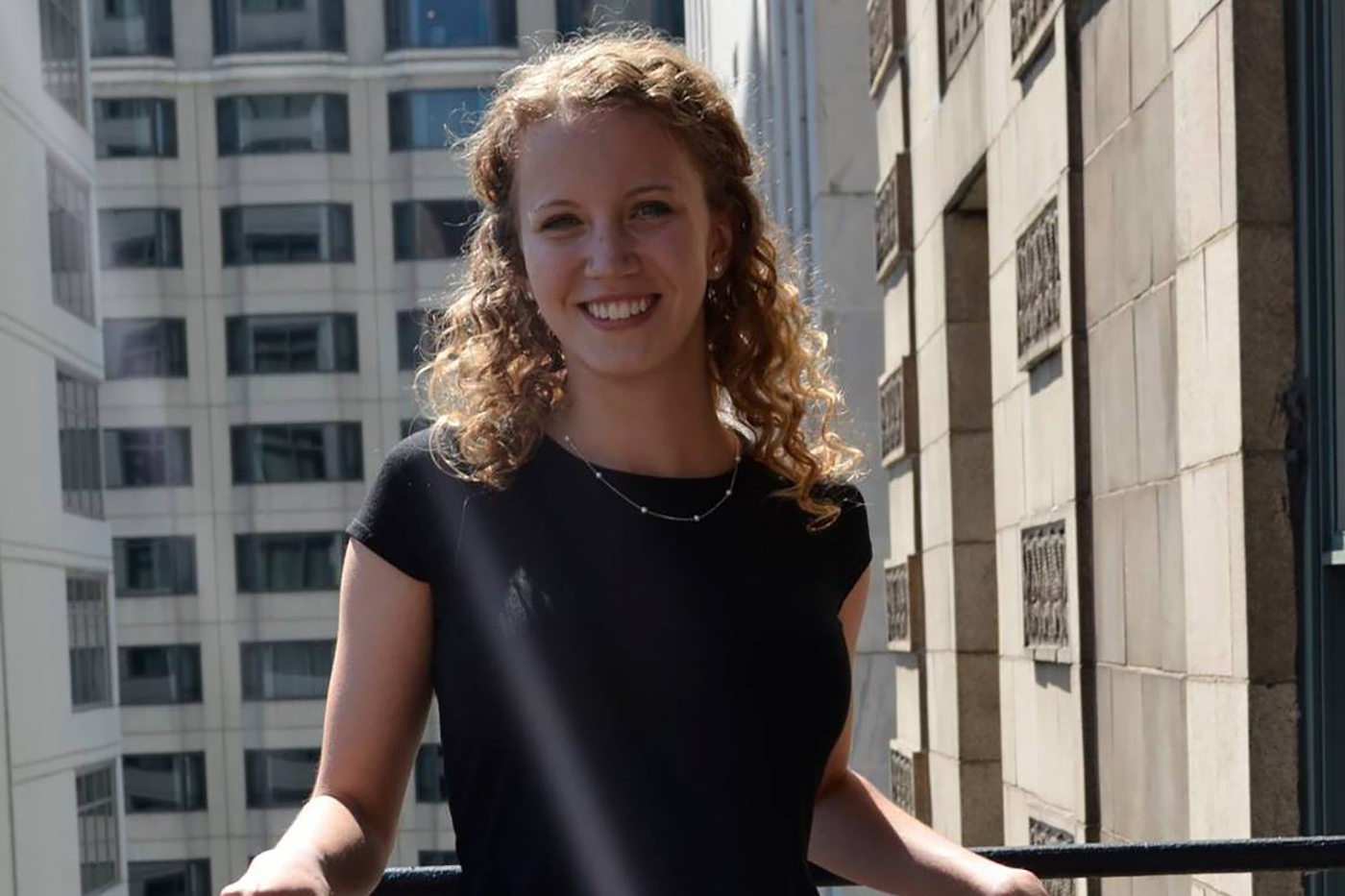 Erin ran track from an early age, but it wasn't until her parents "forced" her to join her high school cross country team that she fell in love with running. Since then, she's become an avid runner and learned how to balance her running with her interest in eating chocolate. Erin graduated from the University of Iowa and currently works as a reporter for a healthcare publication. Outside of her job, she enjoys the theatre and writing plays. When she's not writing, reading or running, Erin likes listening to rap music and playing the piano.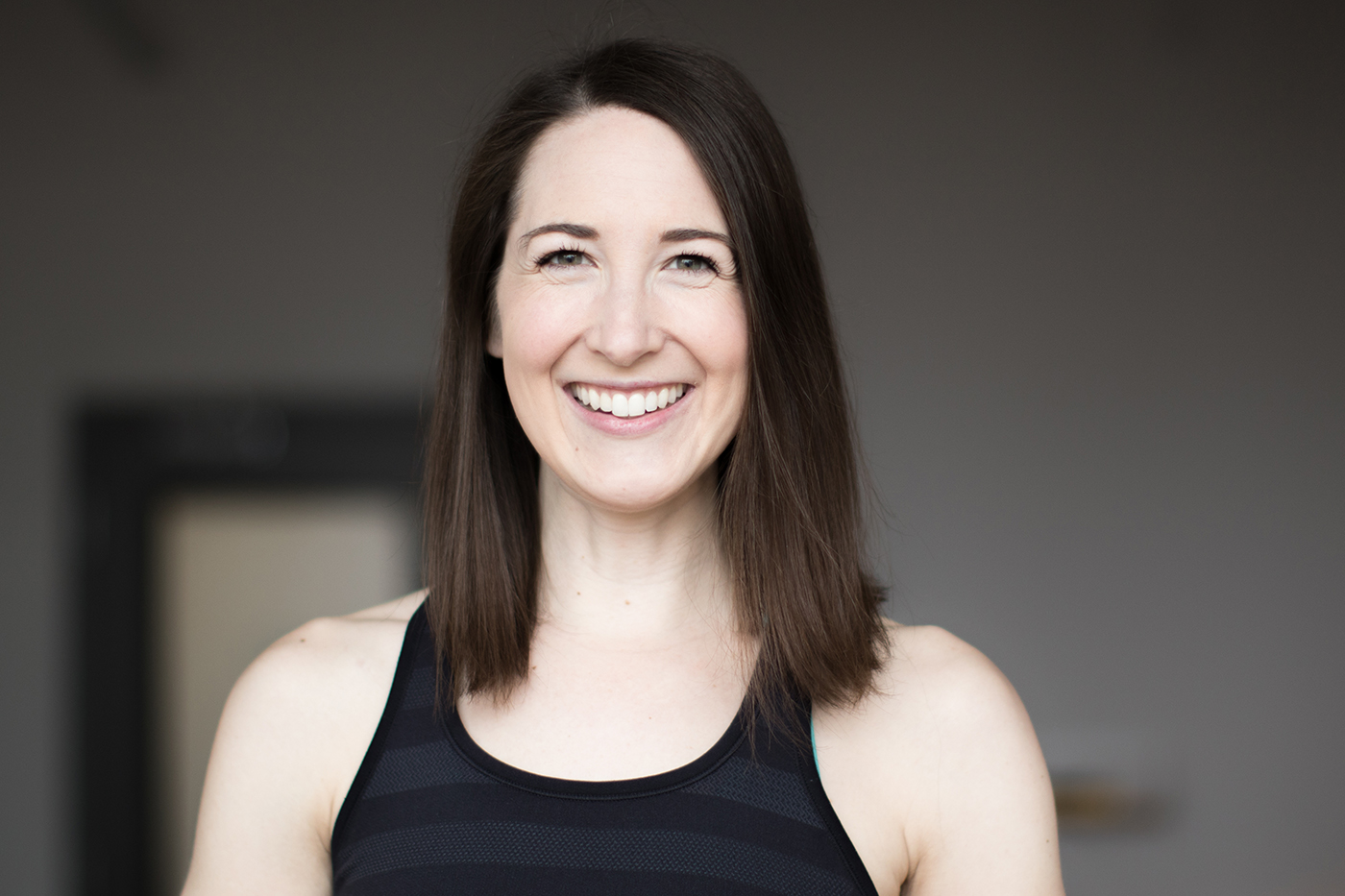 Kelsey is a former NCAA Division III cross country and track athlete who exchanged sneakers for spin shoes in her twenties. Hailing from the great state of Oregon (by way of St. Louis, where she spent her childhood), Kelsey has made Chicago her home since 2006. She can often be found at the helm of her daughter's stroller, walking miles throughout the city. Her other favorite fitness activities include spinning, yoga, lifting weights and biking. As a freelance writer, Kelsey works with universities, nonprofits, websites and magazines (visit bit.ly/kelseyschagemann for more information). In her spare time, she enjoys trying new recipes, traveling with her family and keeping the library in business. Kelsey holds a BA in English from Kenyon College and an MA in English from the University of Illinois at Chicago.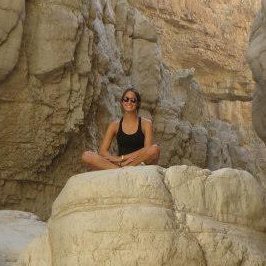 Tamara Rosin is a native Chicagoan but a Wisconsin Badger at heart with a degree in English literature and creative writing. In addition to her six years practicing yoga, Tamara loves biking, running outdoors and trying out different group workout classes. By day, Tamara is a writer/reporter for a healthcare publication. In her spare time, you can find her cooking, reading, or upside down in a headstand.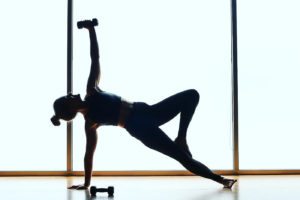 A marketing manager by day, Kelly Magnus has serious passion for keeping active. Kelly believes in making fitness fun by sweating with friends at events like #Sweatworking, or morning run meet-ups. Aside from her day job, she's an age-group triathlete having completed sprint to half-iron distance races. She's also a yoga instructor and you can find her teaching strength classes at Studio Three in Chicago. Kelly's hope is that her writing on aSweatLife inspires everyone, no matter their fitness level, to get moving. Kelly is from Wisconsin and attended the University of Minnesota – Twin Cities.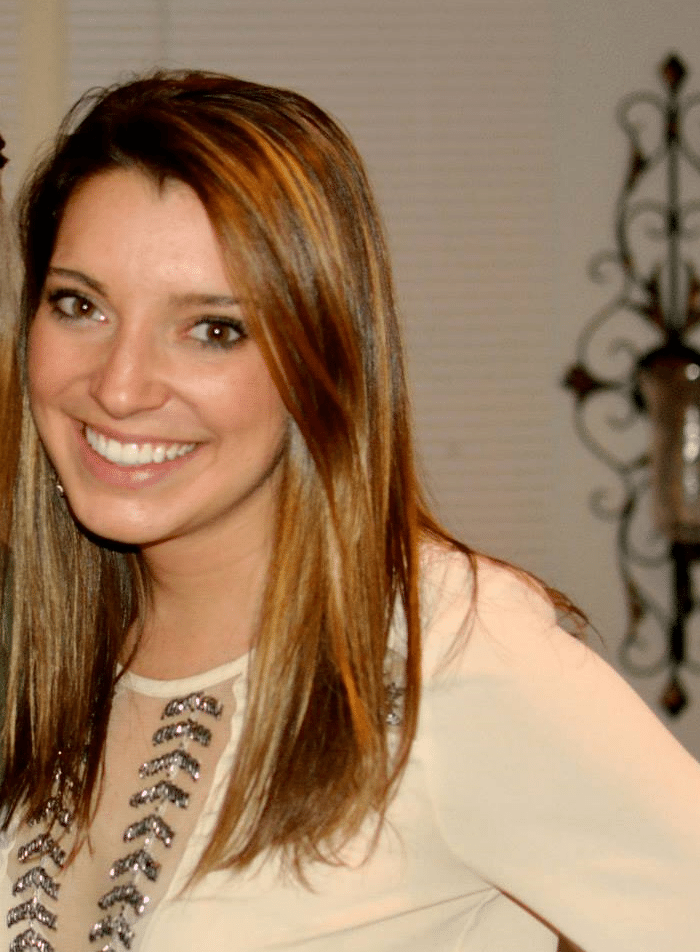 Born and raised in the Chicago suburbs, Catherine is a proud graduate of two great Midwestern schools: the University of Illinois Urbana-Champaign and the University of Notre Dame. After receiving a degree in English and Communication, Catherine chose to take a risk and teach teenagers in Florabama for two years. Living in a location with warm weather year-round rekindled Catherine's love of long outdoor runs (and of relaxing on a beach). Catherine has since taken a Meeting Planning job in Chicago, and though the views are slightly different, she still enjoys runs along the lake shore path and being outdoors as much as possible.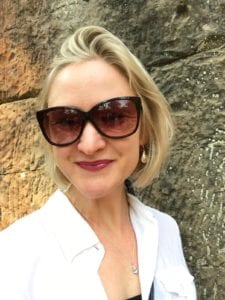 Having first traveled from her hometown of Minneapolis, Minnesota, to live in Quito, Ecuador, she decided to give the East a run and is now a resident of Shenzhen, China. She earned her degree in Communication Arts/Literature and Communication and Secondary Education from Gustavus Adolphus College and is enthusiastically exploring Asia by teaching abroad. She digs hanging out with her students by weekday, and relishes finding new restaurants to eat authentic Chinese food and finding new hiking paths on the weekends. In addition to sticking her nose in a book to recover from an intense workday, Jamie also loves exploring all manner of flavors in the kitchen, especially when she is whipping up some recipes for her friends and family.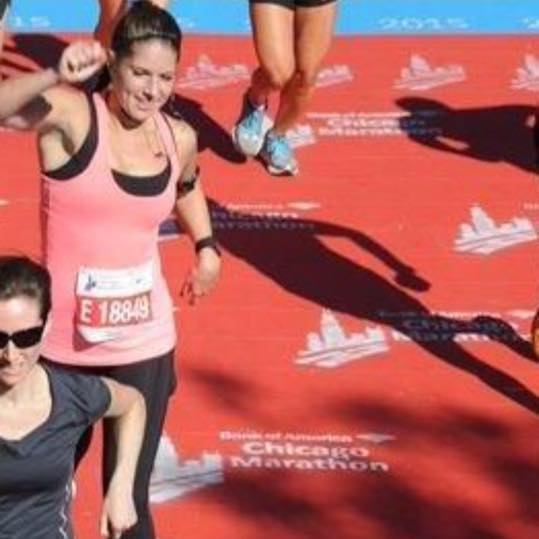 The self-diagnosed work-out-a-holic, Rachel Mitz can be found all around Chicago, staying fit when she isn't crunching numbers as a director of corporate finance for a commercial real estate company. Chicago area bred and University of Illinois alum, Rachel works hard and plays hard so her daily workouts are her chance to connect with her mind and body. Rachel keeps it exciting by creating up a lineup of both fun and challenging morning workouts from personal training sessions, to boot camps, to spin classes or runs along the lake front (she just completed her first marathon in October). For fun, you can find Rachel trying new restaurants, traveling, volunteering with her favorite middle schoolers at San Miguel or enjoying a glass of red wine and fro-yo.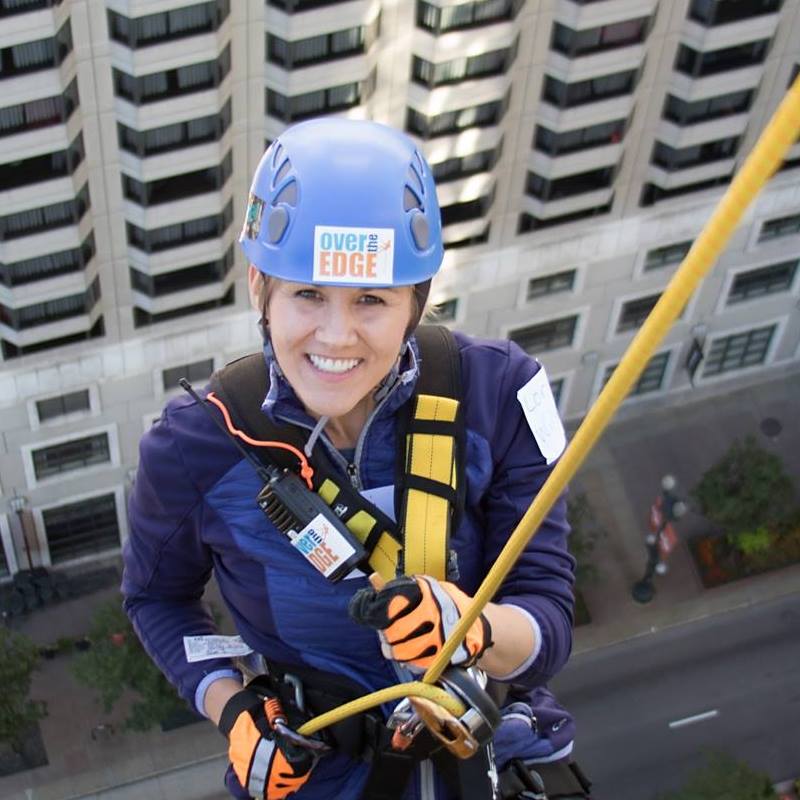 After moving away from her hometown, just outside of Detroit, Lori has done her best to stay out of her former constantly-working-to-make-ends-meet rut. Having lived in Los Angeles, Chicago and Denver, Lori began her writing career covering soap operas. While she will always keep track of the latest returns from the dead on "General Hospital," she now focuses her writing on fun ways to stay happy, fit and out of the house. Recent adventures have led to her love of indoor cycling, getting pampered at the spa and her new favorite city New Orleans. A Midwestern girl at heart, Lori is back in Chicago, where she continues her quest to top the thrill she felt her first time on the trapeze.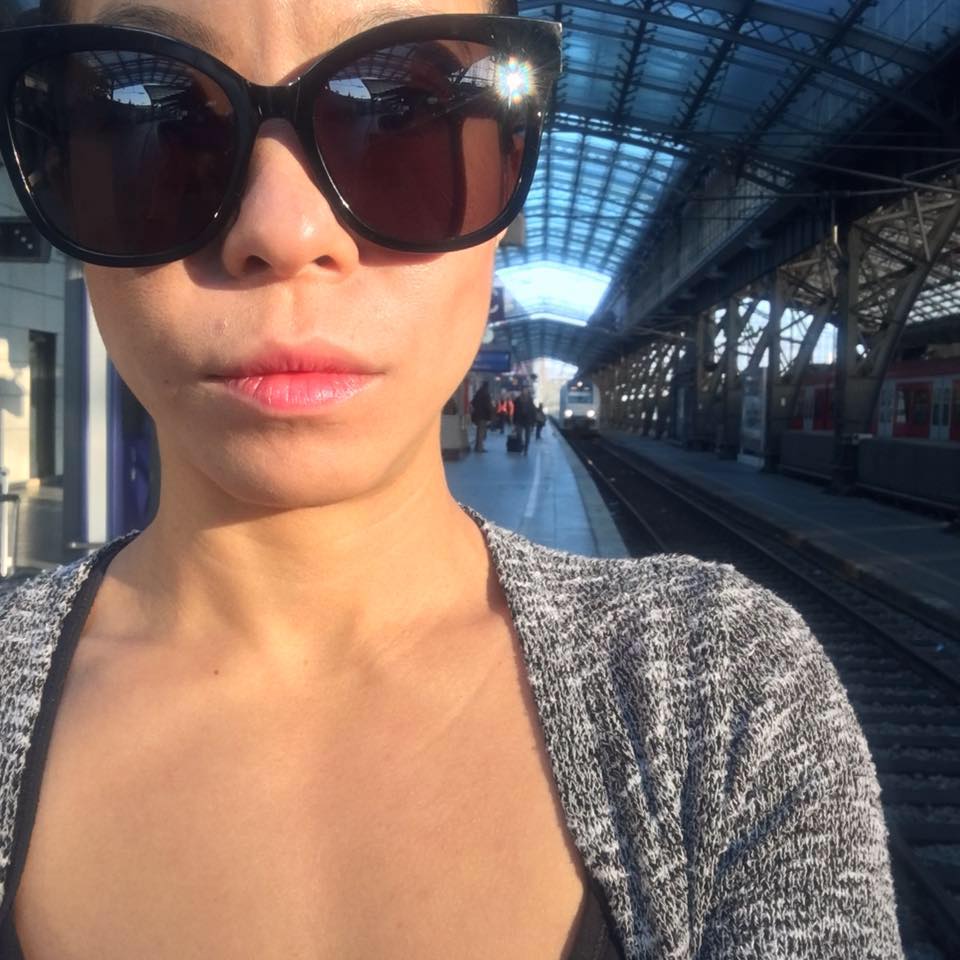 Mananya spends her days helping brands do social media and talk to bloggers. When not in the office, Mananya manages an in-home cooking service where she teaches Thai Cooking to local Chicagoans. You can also find her on Twitter, @Mananya, or on Instagram, @Stananya, where you'll see her food photos and rants about what she's just eaten or … even better, cooked.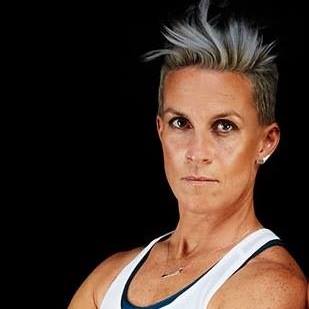 For over 15 years, Emily has worked with various clients of all walks of life, and is rewarded in watching clients improve their lives through something as powerful as fitness. As Owner of On Your Mark Coaching + Training, Emily's philosophy is quite simple, train hard, but train smart. Your body is built on a foundation of 4 principals; function, endurance, athleticism and recovery. With these 4 principals, you are building a lifetime of increased performance whether you are striving to lose those last couple pounds or completing your 100th Ironman. As a Nike Master Trainer and Nike+ Run Coach, Emily serves as a spokesperson for the brand, develops athletic content, leads Chicago area Nike classes and runs, makes personal appearances on behalf of the brand and leads Nike fitness summits worldwide. 
Like most boys growing up in the southwest neighborhoods of Chicago during the height of Michael Jordan's excellence, Kevin's dream was to always play in the NBA. He collected every imaginable Chicago Bulls keepsake and named his dog B.J. Armstrong. Then MJ retired (again), the Bulls got bad, and the realities of him being a world-class athlete came and went. A Chicago lifer, Kevin attended Loyola University Chicago, graduating with a B.A. in Communication and B.B.A. in Marketing. As a diehard sports fan and washed-up high school athlete, he took solace covering others' athletic achievements as sports editor of Loyola's weekly student publication. Currently, Kevin resides in the Gold Coast and works in River North as a serial entrepreneur and investor specializing in program planning and media outreach for tech startups. In 2010 he started running to combat his rapidly waning metabolism and completed the Chicago Marathon. He swears one day he'll do another (even though the first nearly killed him) to take back the family PR from his kid sister. When he's not watching a sporting event, you can typically find him negating workouts by smashing pizza or enjoying a tasty beverage at his favorite local watering hole.
Mary is a Central Illinois native currently living in St. Louis with Nelly, the Cardinals and a Cubs fan she claims as her husband. At the University of Illinois she earned her B.S. in news-editorial journalism and currently serves as editor and community manager for a publication focused on startups and entrepreneurs in STL. Growing up, she attempted most team sports but settled into dancing at her studio, falling in love with the discipline, music and feathered costumes (so yes, she's seen every episode of Dance Moms). In her free time she loves bopping around the city trying out new restaurants, obsessing over award show season and laying around devouring whole books at once. To balance out these somewhat gluttonous hobbies, she's also developed a love of group fitness classes favoring barre, TRX, cycling, and yoga.
Lauren grew up in the northern suburbs of Chicago and attended the University of Illinois at Urbana-Champaign where she earned her degree in Health Communication. She is a NASM-certified personal trainer, blogger, and Community Manager at lululemon athletica on Rush Street. When she isn't writing about her latest restaurant adventures on i had a big lunch you can catch her teaching HIIT classes at Sweat Chicago. She loves to run along the Lakefront, explore the different neighborhoods in Chicago, and meet up with The November Project on Friday mornings for a killer sunrise workout at The Bean.
A native Chicagoan, Emily has been a running enthusiast since the day she could tie her shoes. Raised as the oldest and only girl of four, Emily grew up in an active energetic household where "playing with the boys" was the norm. After hailing to the orange and blue at her alma mater, Illinois, Emily combined her passion for sports with health and wellness and joined the team that produces endurance events, one of which being the Chicago Marathon. By day, she works to elevate the endurance platform by collaborating with brands to provide a transcendent experience for athletes. When she is not running or planning races, you can find her biking on the lakefront path, cooking up a new recipe in the kitchen or planning her next travel adventure. 
Emily Baseman considers herself a fitness generalist. A firm believer that wellness is found by giving your body what it deserves, she is dedicated to working out regularly, drinking lots of water, and eating plenty of vegetables. From barre to HIIT to yoga to cycling, Emily loves to work up a sweat running around to take in a little bit of everything. She is a midwestern transplant to Washington, DC, currently working, cooking, and exploring the fitness scene in our nation's capital. By day, Emily helps social impact brands and nonprofits use social media to tell their philanthropic stories. She's obsessed with her dog, Bascom, red wine, and cheese of all kinds.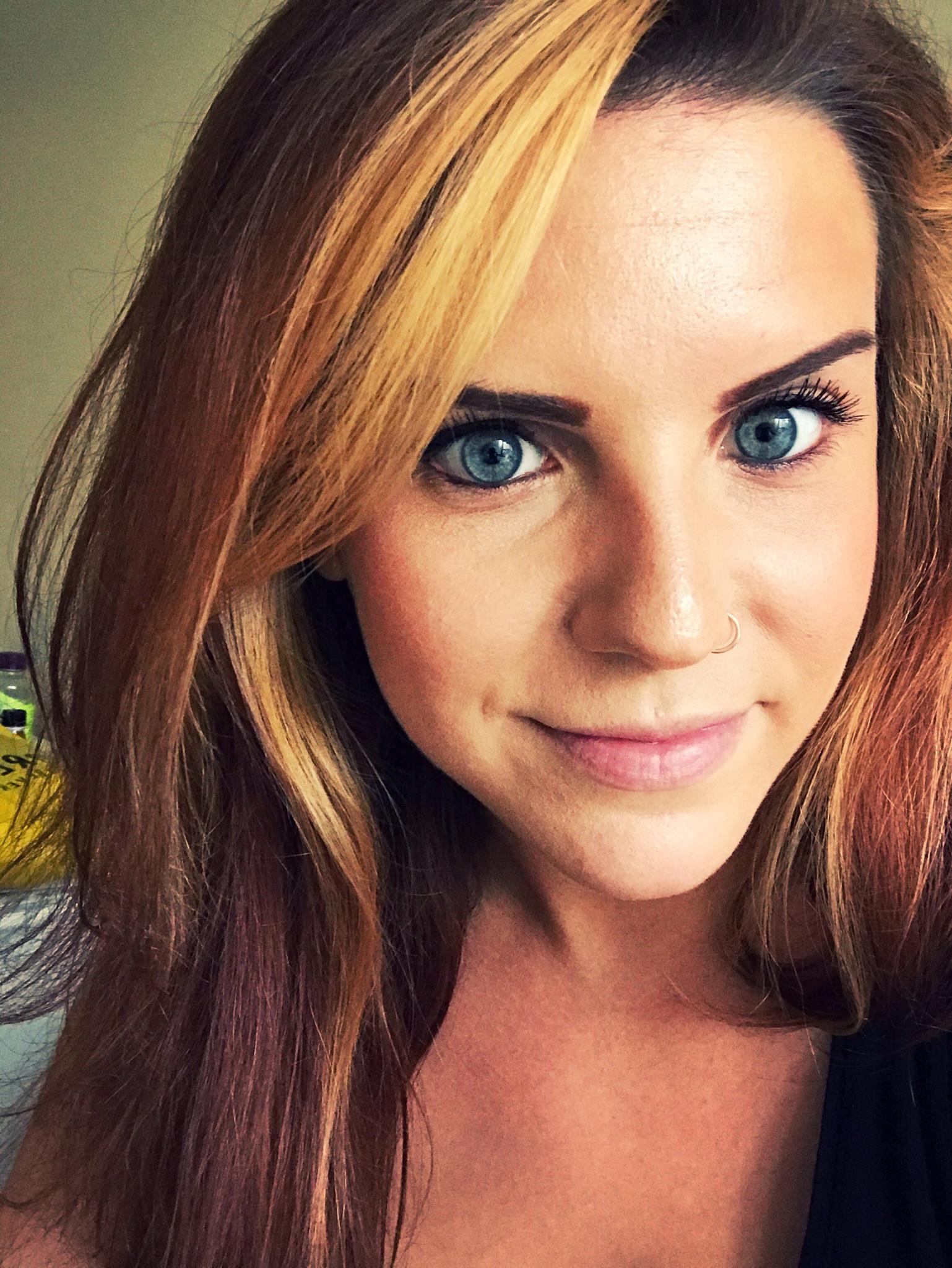 Growing up in the small town of Berwyn, IL, Michelle spent most of her youth playing sports and basically just being sweaty all the time. But she didn't really get into working out until after college, when she noticed all those late night pizzas and Dairy Queen trips had finally caught up to her. She started her fitness journey back at home in her parents' living room with workout DVDs like Kettle Worx and anything Jillian Michaels. Eventually she worked up the courage to join a gym, where she discovered her love of group fitness classes. And even though you won't find her chowing down on pizza anymore, she almost always orders dessert, and has never met a french fry she didn't like. When she's not working out, eating or watching Harry Potter for the millionth time, she's working as a copywriter at Energy BBDO.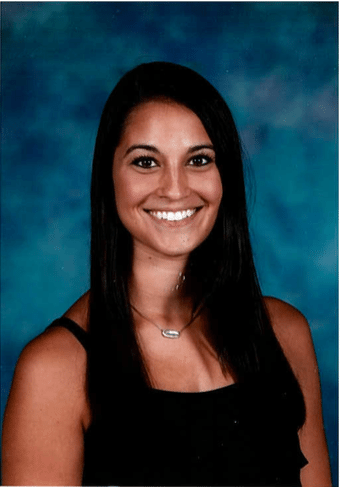 Ashley McCullough has been an active advocate of weight lifting, taco eating, city living and not running for as long as she can remember. A lifelong Notre Dame fan, she graduated from Saint Mary's College in 2012 with a degree in Elementary Education. By day, you can find her organizing objects by color, singing, chanting, dancing around, and reading with her kindergarten class. After the school bell rings, well, not much changes. She continues to do all that. But she also thoroughly enjoys conversing and interacting with adults at group fitness classes and #Sweatworking events. Ashley was born and raised in the suburbs and moved to the city 4 years ago. She never plans to leave… unless she is able to find a beach house on a mountain in a major industrial city on a private island. Then she just might.
Originally from New York City, Amanda Lauren currently lives in Los Angeles with her husband and their two dogs Milo and Lulu. Rarely seen in an actual gym, she is a group fitness enthusiast who enjoys Pilates (both East Coast and West Coast styles), spin, barre, power plates, yoga and her newest obsession, versa climbing. She will try any group fitness class at least once. When Amanda isn't working out or trying to find the perfect pair of pink sneakers, she blogs about her adventures in fitness as well as fashion, lifestyle and beauty on ItsAmandaLauren.com.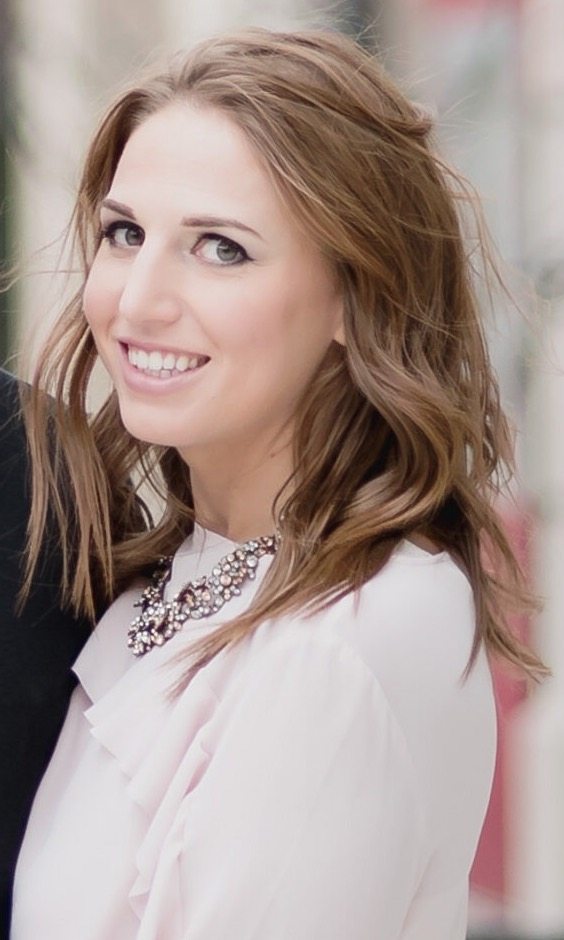 The first time Sarah tried running she complained the whole time — both laps. Two-plus decades later she voluntarily runs marathons, boxes, spins and is borderline addicted to Megaformer classes at SLT. A graduate of Michigan State University, the Michigan native now lives in New York City where she writes for publications such as Us Weekly, Real Simple, HGTV Magazine, Martha Stewart Weddings, Mental Floss and aSweatLife. When she's not working out or bingeing bad reality television, she can be found watching college basketball with her husband and yelling at the TV. What? They can totally hear you through the screen.
Cydney is a woman, mom, wife, daughter, sister, yogi, vegan-ish, libra, sailor, beach bum, SUPer, concert goer, crystal collector, adult with ADHD, moon worshiper, incense burner, sun lover, great hug giver and human AF. A midwestern native raised on classic hippie beliefs. Cydney makes teaching her daughters how to take care of themselves, their family and friends and the earth a top priority. Yoga, meditating and chocolate are her fuel.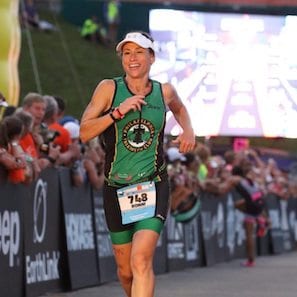 Ronni is a member of the Sandwich Generation; she's the tired lunch meat layered between two teenage children and aging parents. She has been an endurance athlete for over 20 years, is 3-time Ironman finisher, and is a certified spin instructor. She is still in shock that she has one child in college and another one headed to college next year. She is working on a memoir about recovering from her 30 years of compulsive overeating. You can find more of her professional writing on her website and her Facebook profile.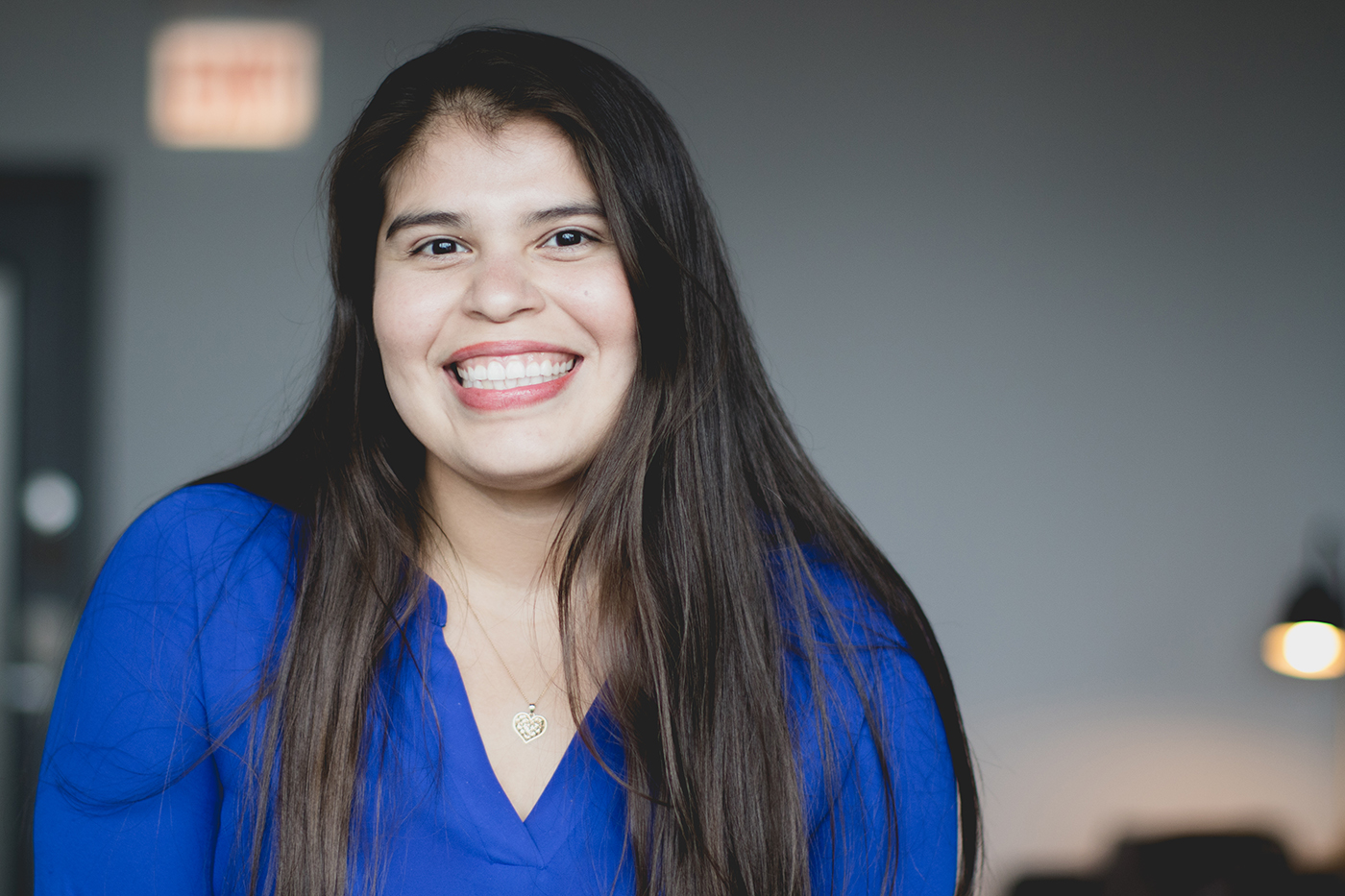 Originally from Mexico but raised in Chicago Nimbe learned to love the crazy weather the city has to offer. During the day, she works at an online lending company. At night, she spends her time volunteering at the Alliance Francaise practicing her French as well as trying out new classes and studios with friends. Nimbe grew up in a family where swimming was the sport of choice, and hadn't been exposed to too many other activities. Once she started trying new things, she couldn't stop. From starting with 5Ks to running a few marathons and an International distance triathlon, she's now aiming for a half ironman.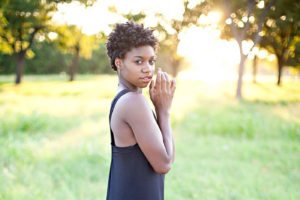 Shamira West is a Certified Personal Trainer through NASM, Certified Nutrition Coach through Precision Nutrition and aspiring yoga instructor. After spending 4 1/2 years in Digital Marketing, facing her own personal health issues, and realizing a desire to learn more about healthy living, she decided to leave corporate America and pursue a career in health and fitness in 2015. As she started to discover the benefits of living a more healthy and holistic lifestyle, she wanted to share it with the world on social media and her blog shamirawest.com. She hopes to share the knowledge she has gained on her journey, and encourage others to take control of their own health, wellness and life.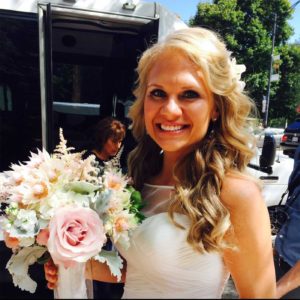 Ashley is an Integrative Nutrition certified health coach living her dream life in Chicago with her husband and two puppies, Sal and The Dude. A Pinterest account manager by day, Ashley spends her free time tapping it back at Soul Cycle, blasting rap music while baking homemade gluten-free granolas and strolling though the local farmers markets with a green juice in hand. Ashley believes in balance in food and fitness and loves helping people meet their holistic wellness goals. Her ongoing personal goal is to try every class on ClassPass at least once, and she's made a pretty good dent in the list so far.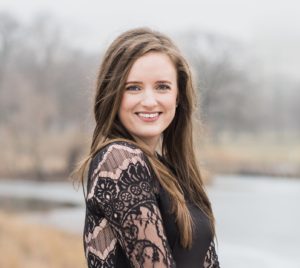 Hannah grew up in a suburb of Chicago trying and failing at every team sport before discovering her love of running in high school. She competed in cross county and track at Augustana College before spending five years in brand marketing at Nike Chicago. Despite her lack of coordination, Hannah became a boutique fitness aficionado and received a yoga certification in 2013. Hannah relocated to New York in 2017, where you can find her either sweating at the newest studio or eating her way through the city. It's called balance, guys. Hannah currently lives in Brooklyn with her husband, Jordan.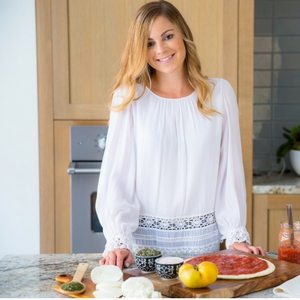 Chanel is a SoCal native who could never leave the sun and waves. She lives in Los Angeles with her husband, adorable but diapered Yorkie (peeing outside is a choice, according to him), and has a special stork delivery arriving in April 2018 (which means, it's probably here already). Chanel hopes to have better luck potty-training her daughter than she did her Yorkie.
She works as a Nutrition Coach, helping clients achieve hormone and metabolic balance, weight loss and/or improved energy and nutrition awareness. When she's not advising clients, or in a SoulCycle class, she is in school pursuing a path towards becoming a Dietitian. The Science of Nutrition is at the epicenter of what drives her as a person, and when she's not writing about it, she is talking someone's ear off about it. Just put on some Kendrick Lamar beats and she'll be quiet for a little while.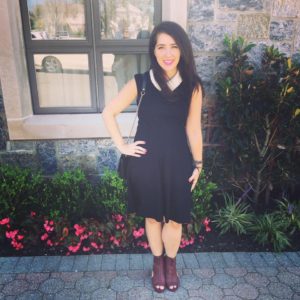 Christina Heiser is a freelance writer who covers beauty, health, nutrition, and fitness. As a lifelong New Yorker, she loves exploring her city by foot, cheering on her favorite local sports teams (Let's go, Mets!), and checking out all of the trendy boutique fitness studios. Christina graduated from St. John's University in 2010 with a degree in English and a passion for reporting. After graduating, Christina went on to work for EverydayHealth.com and WomensHealthMag.com, covering everything from beauty to fitness to celebrity news. Now, she contributes to a variety of beauty- and wellness-focused websites including aSweatLife, NBC News Better, Total Beauty, and What's Good by Vitamin Shoppe.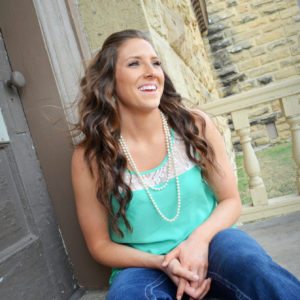 Amanda Ogle is a native Texan and a freelance writer focusing on travel, health and fitness, food, environmentalism, and general lifestyle pieces. She has written for Women's Health, Texas Highways, Furthermore, Greatist, Virtuoso Life, Virtuoso Traveler, OZY, Paste and more. She is a former editor of American Way magazine and has a master's degree in journalism from the University of North Texas. Her favorite workout is boxing, but you can also find her doing HIIT workouts, running, and walking her beloved pooch, Lady. When she isn't working or working out, you can find her watching classic TV shows like "The Office" and "Friends," or sitting on her patio watching a beautiful sunset. You can see her work at www.amandaogle.com.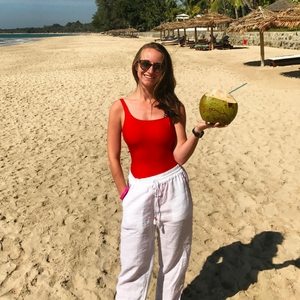 Kate Smith is a fitness and skincare obsessive based in New York where she lives with her two best friends: her fiancé and French bulldog Frank. She's a boutique fitness devotee with a current loyalty to SLT and Body by Simone. As far as her medicine cabinet is concerned, its K-Beauty or bust. She's lived in Manhattan since studying at the University of Connecticut in 2012 and receiving an B.A. in English.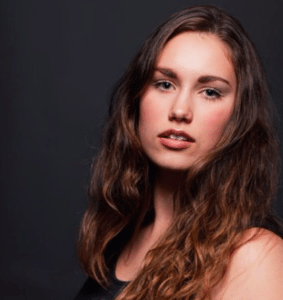 Julia Naftulin is a freelance writer and commerce editor based in New York City. She spent her childhood living in Allentown, Pennsylvania and is a graduate of Syracuse University where she received her Bachelor's degree is magazine journalism. Since moving to New York, Julia has worked at Business Insider and then Health.com, where she realized her passion for wellness and fitness. When she's not writing and editing, Julia can be found taking group fitness classes, binge-watching Netflix, hoarding makeup products, and trying the latest and greatest eats in NYC. Julia's work can be found on Time.com, Health.com, TheKnot.com, and BusinessInsider.com.
Taylor is a CPT, Holistic Health Practitioner, fitness model and content curator of health, fitness and lifestyle blog: TaylorWalkerFit.com. Her goal is to empower women to be their best selves in the most real way possible. Her motto is: " Drink the wine, eat the burger, do the sit-ups, celebrate you and live the happy-healthy life you love and deserve."  You may have seen Taylor demonstrating workouts in some of your favorite magazines like Shape, Women's Health and Fitness Magazine. As a model Taylor has been featured in campaigns for Nike, Under Armour, C9 for Target, Zappos, Zumba, Six 02 and more! She is a former P.E. teacher and professional dancer who credits winning the 2013 nation-wide Wilhelmina Fitness Model Search for helping her transition her career into something dreams are made of!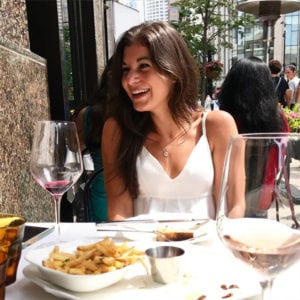 Isadora Baum is a freelance writer, author, and certified health coach. She writes for various magazines, such as Cooking Light, SHAPE, Men's Health, Women's Health, Health, Prevention, POPSUGAR, Runner's World, Bustle, and more. She is also the author of the book "5-Minute Energy." She can't resist a good sample, a killer margarita, a new HIIT class, or an easy laugh. Beyond magazines, she helps grow businesses through blogging and content marketing strategy.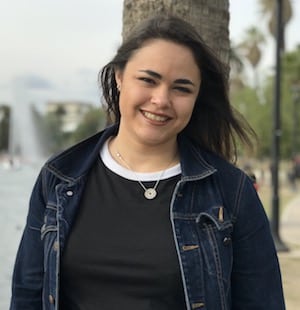 After growing up in the Chicago suburbs, Kira moved to Los Angeles for college. With a bachelor's degree in psychology, she's passionate about helping people take care of their mental and physical health. By day, she works full time in the nonprofit sector at a mental health clinic. Kira is an advocate for making healthy food taste good and loves to spend time in the kitchen developing healthy recipes. When not in the office or the kitchen, she loves to take advantage of everything Southern California has to offer and stay active outdoors by biking along the beach and hiking.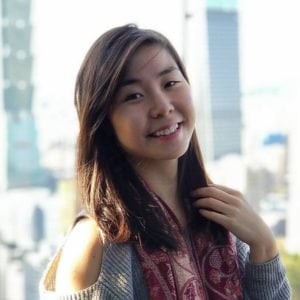 Joyce Chou is a freelance writer and certified personal trainer from New Hampshire. After graduating with a degree in sociology from Rice University in Texas, she's spent time working for education nonprofits in both Houston and Taiwan. Joyce's sweet tooth is her greatest weakness, as she can almost never resist the temptation of cake or some chocolate dessert. When she's not writing or indulging in the sweet things in life, Joyce loves to hike, paint, and try out different sports and activities.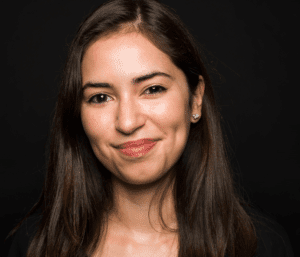 Laura is writer covering topics that inspire women to be the happiest, most alive versions of themselves. After unexpectedly finding her love of fitness through strength training, Laura's always after the satisfaction of one more rep. A native Chicagoan, Laura loves exploring Chicago's neighborhoods by foot or bike, and she considers the best days to be those that start with a sweaty workout and end curled up with a good book. You can find her work at lauracarrillowriter.com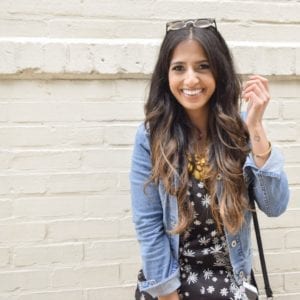 Born and raised as a true Texas gal, Gopi decided to finally venture out of the country-sized-state and moved to Philadelphia in December 2017. She currently works at an advisory consulting firm as a Valuation Specialist by day, and operates as a blogger/influencer by night. She began her blog in 2016 as a creative outlet after completing her MBA in Houston. Gopi loves all things fashion, fitness, beauty products, food, reality TV, and is basically fueled by coffee. She also enjoys trying DIYs, baking, and doing new workout classes, or just getting a good gym sesh in. She and her fiancé are thinking of getting a dog soon, so she looks forward to taking the dog out for runs as well!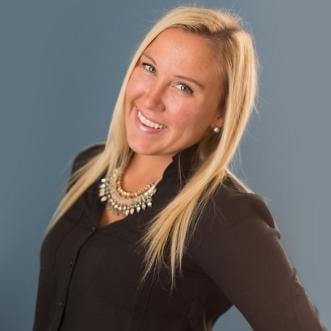 Ashley Martens is a Wellness Writer based in Chicago, Illinois. With a background in a digital marketing coupled with her knowledge of general nutrition and a lifelong passion for all things health, wellness, fitness and nutrition, Ashley offers a healthy alternative to traditional writing. You can learn more Ashley and her writing over at her blog, Three to Five a Day.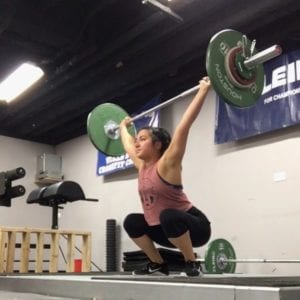 Alyssa hails from sunny Tucson, Arizona where she developed a love for training in volleyball and track. After graduating from Claremont McKenna College where she studied molecular biology and economics, she ventured to colder climate to take a job as an analyst for a healthcare technology startup in Chicago. During this time she found a sense of purpose and community within her own CrossFit training. She then decided to pursue coaching full-time as a way to promote preventative healthcare and to help empower others. She currently coaches CrossFit and conditioning at Wells Street Fitness. When she is not training, she is watching The Office, justifying the purchase of another pair of shoes to herself, or unsuccessfully trying to convince her friends to go sing karaoke.
Herra Iqbal, Contributor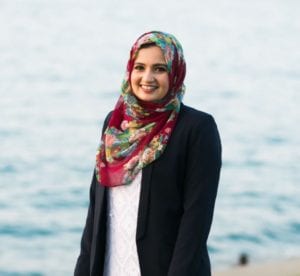 Born and raised in California, Herra spent her weekends hiking, kayaking, and frolicking through sunny days. Adulthood came all too soon, and now she spends her days as Healthcare Administrator, but is also a full-time Mama. Her fitness inspiration originated in 2014, when cabin fever from the cold became untenable. Her love for all things HIIT, big & heavy weights, and supporting businesses has remained consistent since then. While not a writer by any means, she hopes to contribute to aSweatLife by helping new Mamas prepare for and adjust to their new lives. In Herra's nonexistent free time, she loves to indulge in tacos from Big & Little's, travel, and spend time with her tiny human.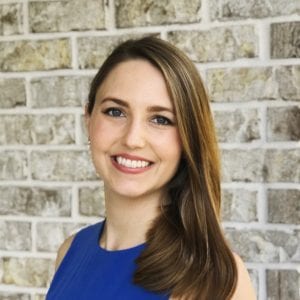 Rachel graduated from the University of Illinois with a BS in Broadcast Journalism and a minor in English Literature. Originally from the Chicago suburbs, she's an Air Force wife which means "home" is now wherever the military sends her. She was lucky enough to spend three years in Italy where she fell in love with hiking, the outdoors, and Italian coffee. Stress and frequent deployments led her to strength training and group fitness classes, which she credits with keeping her healthy, fit, and sane. She played soccer and swam competitively growing up and thanks sports for giving her a competitive streak, lifelong best friends, and chlorine-damaged hair.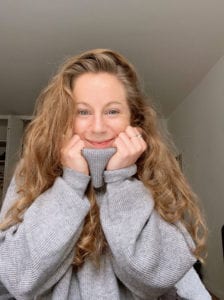 Gabrielle Kassel is an an athleisure-wearing, adaptogen-taking, left-swiping, CrossFitting, New York based writer with a knack for thinking about wellness-as-lifestyle. In her free time, she can be found reading books on queer theory, bench-pressing, or practicing hygge. Follow her on Instagram.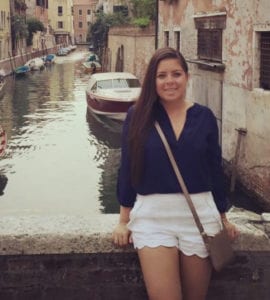 Erica Biesiada is a health and wellness blogger and podcaster for Bring Your Own Kombucha and a full time attorney. She has a public relations and journalism degree from Seton Hall University and a law degree from Widener University School of Law. She is passionate about finding a balance between #treatyourself and providing your body with the utmost care by way of nutrition and exercise.  She currently resides in New Jersey with her husband and her newborn baby Elizabeth.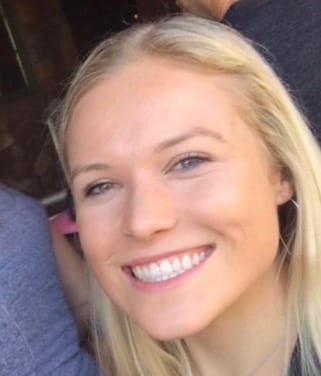 Currently residing in Chicago, Whitney left behind a life in the legal profession to chase after her Holistic Health Coaching dreams. She attended both law school and undergrad at the University of Miami in Florida, and is a self-proclaimed maduro-loving Miami girl. When she's not teaching [solidcore] classes, personal training, or life coaching, she's likely listening to a podcast, popping into yoga class, or going for a long walk through the city!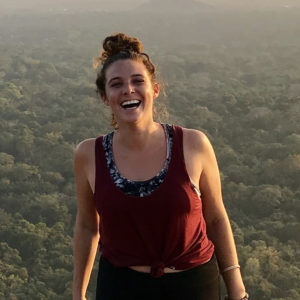 Lindsay is on a mission to live a healthy, well-traveled, and deeply connected life. After graduating from Saint Louis University with a degree in Public Health, French and International Business, Lindsay spent some time in the corporate world before buying a one way ticket to Southeast Asia to pursue her global passions. While there, Lindsay built up her life resume in all things adventure, including an Open Water Scuba Diving Certification and a 200 hour Hatha and Vinyasa Yoga Teacher Certification. Lindsay has 8 years of experience working in health and wellness spaces ranging from boutique fitness studios, campus recreation centers, resorts, and yoga studios. Most recently, Lindsay has combined her love for yoga and travel by teaching internationally diverse groups of students in tropical locations including Thailand, Bali, Cambodia, Sri Lanka and Vietnam. Lindsay's passions outside of yoga and travel include cheese curds, strong cappuccinos, and laughing (at her own jokes). I'll let you guess which one of those stems from her Wisconsin roots.
Alana Stramowski, Contributor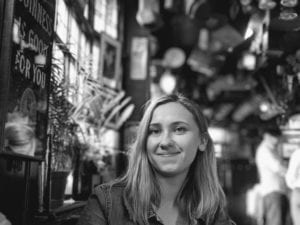 Alana moved to Chicago from Milwaukee in 2011 to study Journalism at Columbia College Chicago. During that time, she discovered the importance of taking care of her body, and received her 200-hour yoga teaching certification in 2014. At aSweatLife, Alana is able to combine her love of writing with her passion for wellness, nutrition, and sustainability. By day you can find her working as a Content Manager at a Chicago tech startup. Outside of her 9-5, catch Alana taking yoga classes throughout the city, supporting local agriculture at her neighborhood farmers market, and leading volunteer events for a Chicago-based nonprofit, The Honeycomb Project.