The Free Guide to Winter Running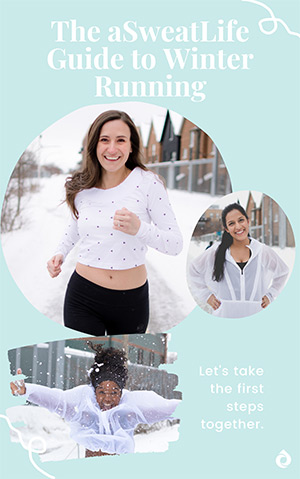 If there's been one silver lining of 2020, it's that we've rediscovered the joy of outdoor running. The sun on our face, a brisk breeze that hits at exactly the right point during your rest period, and taking in the sights and sounds of your neighborhood in a totally new way—we're here for it.
But with the temperatures turning colder, we're betting a lot of you are feeling a little nervous about what it's like to run outdoors in the winter. So, with the help of our Ambassadors, we wrote the Winter Guide to Running. In it, we'll cover things like:
Reasons to run outside in winter in the first place
What you need for winter running and how to dress for different temperatures
Tips for those new to winter running
How to stay safe during winter running
And more!
This guide is for the total beginners who've never even CONSIDERED running outdoors during the winter before. Along the way, we'll hear from our Ambassadors who've been there, done that, and will enthusiastically double-tap your post-run snowy selfie—because everything is better with friends, even when they're cheering you on virtually.
Download the aSweatLife Guide to Winter Running here!