10 Tips to Help You Heal From an Injury
All good things must come to an end — at least that's what I started to tell myself when I realized I had a season ending injury this July. While training for the 2022 Chicago Marathon, I developed a severe stress fracture and my hopes of finally qualifying for the Boston Marathon were put on hold.
Never having experienced a significant sports related injury, I didn't know where to start when it came to recovering and getting back to my favorite type of movement.
While I'm still on the road to full recovery, I've received excellent advice and guidance from a variety of physicians, physical therapists, and friends. While I'm not a medical provider and can't provide medical advice, below are a few of the tips that have helped me in my recovery process.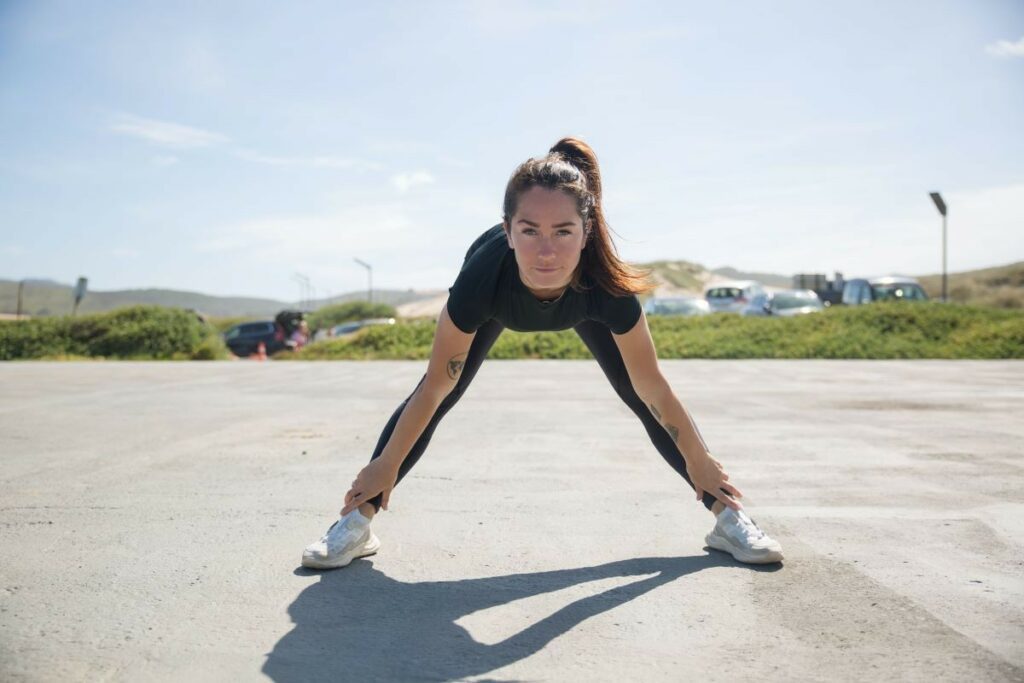 Seek medical attention early if you notice something is off.
When I first noticed pain in my shin, I didn't think much of it — but it quickly worsened. I went from having minimal pain to being in pain for most of my runs. Still, I wanted to believe icing and rest would help — but I knew deep down that I needed to see a doctor. I'm grateful I trusted my gut and was able to start the healing process sooner rather than later.
Listen to your body.
A coach once told me that pain is my body's way of sending me a message. If you notice pain that's atypical, sharp, or unrelenting, you may need a change. Also, if you're already in the recovery process but are noticing new or continued pain, let your provider know as you may need a change in treatment.
Follow recommendations from providers — even when it's disappointing.
When I first stopped running, I thought I would be alright because I could ride my bike. Everyone on stress fracture TikTok (yes — it exists) was cycling, so I thought I had found my silver lining. To my dismay, my bike aggravated my injury, and my doctor said I could only swim. I was upset, but following his recommendation is helping me heal.
Honor your emotions.
Being injured can be a gut-wrenching experience. Regardless of if you're out for six days or six months, you'll likely experience numerous emotions. These feelings are valid and deserve time and space. 
As an athlete, you may enjoy some structure to help your emotional healing process. I recommend reading Rebound: Train Your Mind to Bounce Back Stronger from Sports Injuries by Cindy Kuzma and Carrie Jackson Cheadle. They provide numerous exercises to help athletes on their healing journey.
Focus on what you can do instead of what you can't.
While injured, it can feel as if you can't do anything, when in reality, you still have some options. In the summer of 2020, I broke my dominant hand while cycling, and many activities that were once mindless became rather difficult (who knew how difficult it could be to put your hair up with a broken hand?). I realized that though I could do very little, I could still walk — which led me to find several knew walking paths in my area.
Set clear and reasonable goals.
Through consultation with your medical providers, you may find it helpful to set recovery-oriented goals. These goals may be related to how frequently you engage in physical therapy or when you can return to sport. I recommend using a structured goal format like the SMART goal format to allow you to evaluate progress.
Celebrate wins, big and small.
We've all heard the quote, "It's not about the destination, it's about the journey." Recovering from injury is similar. If we only focus on the destination, we may not notice our steps forward on the journey. Celebrating your forward movement can help build confidence and excitement to recover further.
Connect with friends in and out of your movement community.
When I first became injured, I felt a bit lost as a significant chunk of my social life is connected to running groups. I could no longer run, so how was I going to see my friends? I found that not being able to run helped my build even stronger relationships with my friends from numerous groups as we could come together to share meals, watch movies, and simply enjoy each other's company.
Learn a new skill outside of your sport.
Many athletes enjoy the opportunity to see progress or growth. If you can't engage in movement, you may feel a bit purposeless. Reflect on the activities you talk about doing, but don't get around to, and see how they feel now. I, for one, have been leaning into cooking and baking. My long runs are currently long bake-offs, and I'm not sad about it.
Visualize a healthier you.
Our minds are our most powerful tools. If we take time to visualize how we will feel, look, and perform while healthy, research shows we'll get there faster. Visualization can be done in journaling, art, meditation, and other mindfulness-based exercises.
While I'm still not fully healed from my injury, I can say that I've made significant progress mentally and physically due to the above tools. I'm excited to see how my health and fitness improve when I can get back to sport — but for now I'm enjoying my time trying new things.
If you're in the injury club with me, know that this is temporary and your return to movement will be here sooner than you know it!