At-Home Workouts & Workshops For the Week of 9/21
We don't know about you, but we've stopped counting the days and the weeks in this new normal. Instead of looking back (counting), we're creating things to look forward to.
Next week, we'll have the daily workouts that you're used to, but two of those workouts will also feature a just-for-fun flair. We'll have two opportunities (at least two that you'll see listed on the schedule, wink) that are curated with the help of our friends at N!CK'S Ice Creams.
And when N!CK'S is involved, you can bet at least some of you will walk away with ice cream.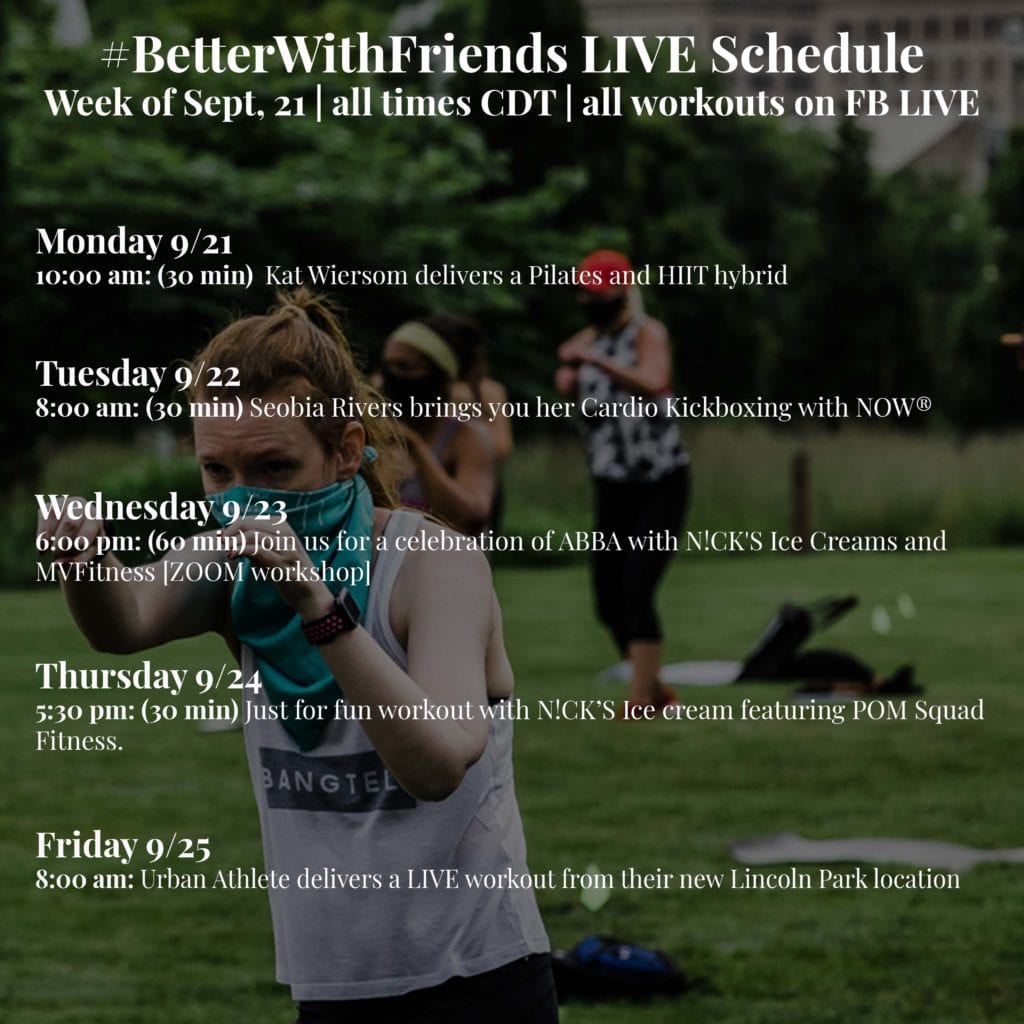 Here's the schedule!
All times listed are central and almost all workouts are on Facebook LIVE, unless noted as a special ZOOM workshop. When sign-up is required, that will be listed.
Monday 9/21
10:00 am: (30 min) Kat Wiersom delivers a Pilates and HIIT hybrid
Tuesday 9/22
8:00 am: (30 min) Seobia Rivers brings you her Cardio Kickboxing with NOW®
Wednesday 9/23
Thursday 9/24
Friday 9/25
8:00 am: Urban Athlete delivers a LIVE workout from their new Lincoln Park location