Six Essential Items for Entertaining in 2020
This post contains affiliate links. As always, we only recommend products we truly love!
Hosting a dinner party is high on my 2020 bucket list, and I'm also playing with the idea of hosting an afternoon tea and biweekly game nights. I'd love to throw these events together as effortlessly as Ina Garten, who can casually throw together coq au vin and homemade scones for an intimate dinner party, but I'm no Barefoot Contessa. We can't all entertain as masterfully as Ina, but we can make it easier on ourselves by having some must-have entertaining items on hand to wow our friends.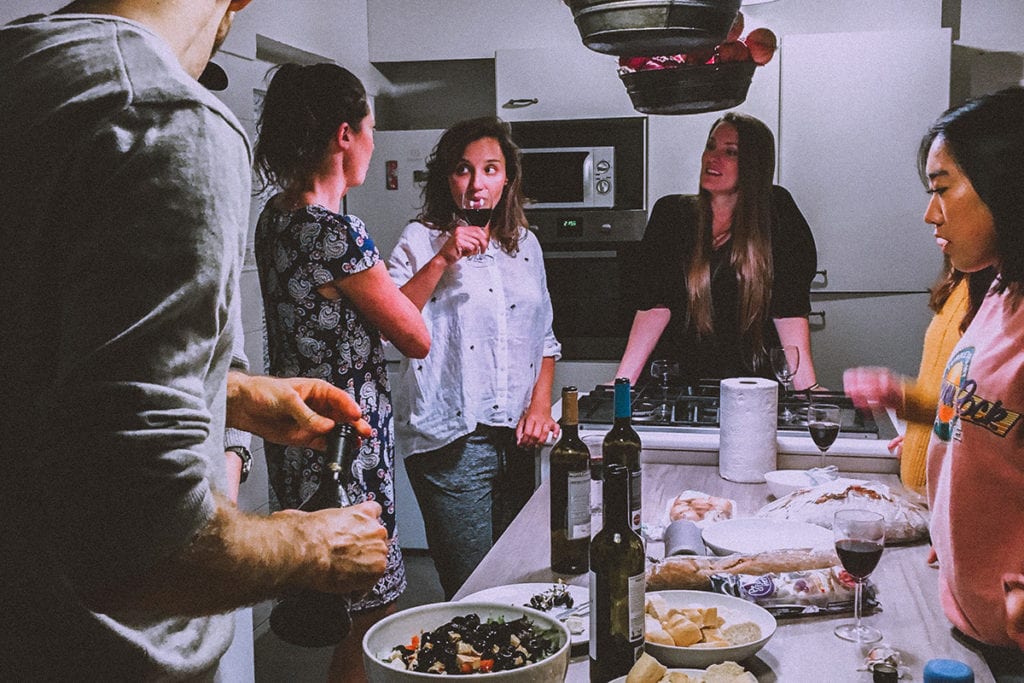 After starting out entertaining by assisting my parents more and more with family holiday parties and cooking for my closest friends, I've narrowed in on some of the best products for entertaining without losing your mind in the process. Consider adding some or all of these six must-have entertaining items to your hosting arsenal, and you'll be ready to have friends over no problem.
Multipurpose glasses
Let's be real – a lot of our glass cabinets are full of a mixture of glasses that we've accumulated over time with no real sense of cohesion. You don't need to rack up hundreds of dollars on your credit card on different sets of glasses for red wine, white wine, water, and cocktails, but you might want to invest in glasses that match. A set of multipurpose glasses is versatile, inexpensive, and looks put together enough to impress your guests.
Serving platters
I've thrown together a few charcuterie boards only to realize last minute that I was missing an actual board to put them on. At the end of the day, people are going to be happy with good food no matter how it's presented, so large plates get the job done in a pinch. But if you're planning to host often and want that Instagram worthy table it's worth investing in some serving platters.
This is definitely an investment item; Instant Pots can range anywhere from $80 to well over $100, but they're awesome. With so many functions from slow cooking to pressure cooking, they take some of the work off your hands so you can get the house together without having to stand over the stove for hours.
If you find yourself stressing over how to get food prepared in time for your guests to arrive, consider taking the plunge and buying an Instant Pot. It's also a great tool for meal prepping, so even if you don't end up using it for hosting as much as you envisioned, you'll probably still get your money's worth.
Compostable tableware
If you're thinking of doing larger scale hosting (think holiday parties, birthday parties, etc.), you may not want to mess around with every day glass dishes that you'll have to wash at the end of the night. It can be really tempting to grab a bunch of plastic cups, silverware, and plates and throw everything out for easy clean up, but fortunately there are more eco-friendly hosting solutions that give you the convenience you're looking for without dumping all those dishes into landfills.
Consider buying all compostable tableware and putting it out for your guests to use. Line your trash cans with compostable trash bags and you'll save yourself hours of dish washing and save the planet a few pounds of landfill waste.
Depending where you live you may be able to arrange for residential compost pick up or you may need to drop it off at a farmer's market, co-op, or compost facility. A quick internet search for compost services plus your zip code should guide you in the right direction.
Candles
Want some hygge vibes to set the ambiance for your guests? Ditch the overhead lighting for a few candles and floor lamps and you'll transform your apartment from feeling like it does on a typical day to a special occasion.
Playlist
Our number one on the list of must-have entertaining items? A killer playlist. Throw together a Spotify or Apple Music playlist catered to your guests and the atmosphere you want to create and throw it on a Bluetooth speaker and you're ready for your guests! (aSweatLife has a few playlists for you ready to rock right here.)