The Beginner's Guide to the Instant Pot
One of the buzziest kitchen gadgets of the past year is one that will make your life a whole lot easier (and tastier) — we're talking about the Instant Pot. That being said, this Jack-of-all-trades multi-cooker can be intimidating for beginners. That's why we're breaking down everything you need to know about the Instant Pot so that you can whip up delicious new recipes in less time.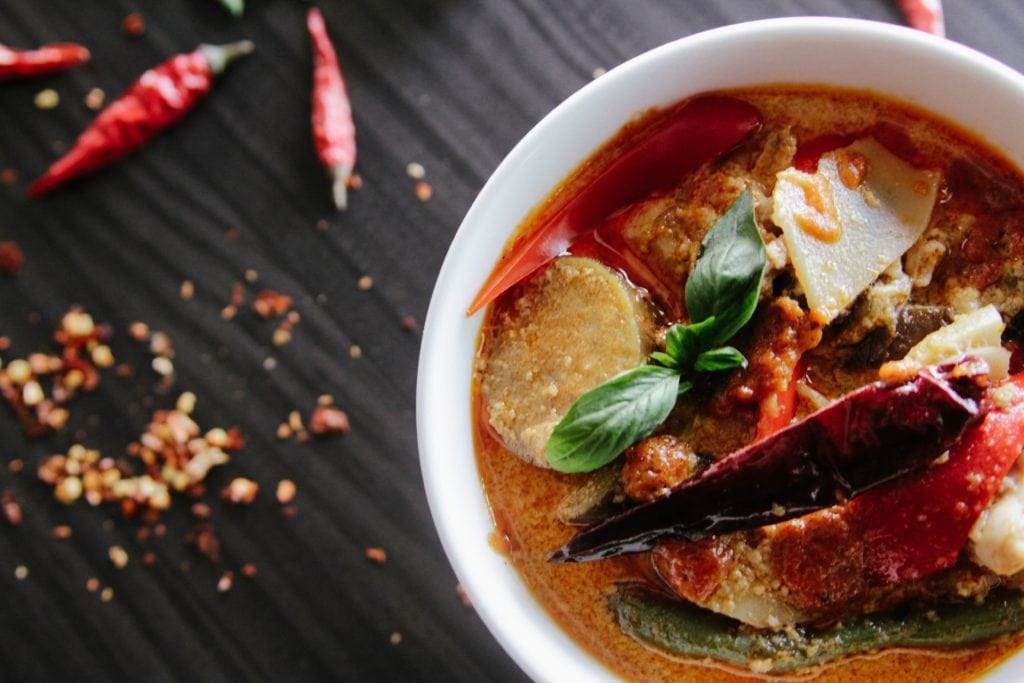 What is the Instant Pot?
"The Instant Pot is super-versatile," says April Tafoya, blogger, fitness trainer, owner of Fueling Function, and Instant Pot devotee. The Instant Pot is truly a do-it-all device: You can use it as a slow cooker, pressure cooker, rice cooker, and steamer, says Tafoya. You can even use it to sauté.
What are the benefits of using an Instant Pot?
The versatility of the Instant Pot makes it a no-brainer addition to your kitchen if you like to cook—especially if you don't have a ton of space in your kitchen. Because it can take the place of so many different kitchen gadgets, you can pare down what's in your cabinets and save space. Plus, the Instant Pot can help you get dinner on the table fast if you use it as a pressure cooker. "You can make a whole roast in an hour," says Tafoya. You can also use the Instant Pot to do major meal prep.
What's the best way to learn how to use it?
If you've never used a pressure cooker or slow cooker before, you might be a little bit scared of the Instant Pot. That's why Tafoya recommends watching some YouTube videos to familiarize yourself with it. (Here's an in-depth beginner's Instant Pot video worth watching.) Some tips and tricks you'll learn by watching an instructional video:
How to open the lid:

Viewing the Instant Pot from the top, it sort of looks like a clock. To open the lid, turn the side handle from the 9 o'clock position to 8 o'clock, then lift it. To close the lid, turn it the other direction, from 8 o'clock to 9 o'clock and listen to it lock.

How to get started:

Inside the Instant Pot is a removable inner pot made of stainless steel. You have to cook using this inner pot; otherwise you could ruin your Instant Pot. The inner pot has a measuring ruler etched onto it.

How to make sense of the settings:

On the front of the Instant Pot is a variety of presets, including soup, meat stew, chili, poultry, and slow cook mode. There are also low pressure and high pressure settings, and you can even set your cook time manually. You'll hear a beep when your meal starts cooking. A video can help make sense of how to use these settings.

How to actually get your food to cook:

There's a knob on the top of the device that you need to turn from venting to sealing if you're using an Instant Pot for anything other than a slow cooker or to make yogurt.
Another way to learn tips and tricks for using an Instant Pot is by joining a Facebook group. Anne P. Mitchell, of TheHappyGlutenFreeVegan.com, created the group Vegan Instant Pot Recipes & Tips, which has close to 20,000 members. You can stop by to ask for advice from other group members or share things that've worked for you.
What are some of the easiest foods to cook in your Instant Pot?
In this video from the blog Six Sisters' Stuff, you'll learn how to make some basic foods in your Instant Pot. Some of the easiest foods to cook in an Instant Pot are corn, hard-boiled eggs, sweet potatoes, baked potatoes, sticky rice, and chicken.
How do you use the Instant Pot to meal prep?
Some of Tafoya's favorite foods to make ahead of time in her Instant Pot are quinoa, spaghetti squash, black beans, sweet potatoes, and shredded chicken, all of which you can use in a host of different recipes. Some of Tafoya's go-to recipes using these make-ahead ingredients include Quinoa Salsa Egg Muffins, Pizza Spaghetti Pie, Chicken and Rice Burrito Bowls, Mashed Sweet Potatoes with Maple and Cinnamon, and Chicken Tinga Tacos.  
What are some more advanced recipes to try in an Instant Pot?
Once you get the hang of the easy stuff, you can move on to more advanced recipes. Show off your Instant Pot skills by making Tafoya's popular Instant Pot Pesto Chicken and Green Beans or this Crispy Pork Carnitas recipe that Tafoya loves.