Composting 101: How to Start Composting
I just walked back into my home after a monthly trip to Costco. Walking down the aisles of plastic-packaged apples, industry-sized plastic wrap and 18-roll packages of paper towels. I felt a twinge of guilt in my stomach, recalling my conversation a few days earlier with Taylor Wolfram, RDN. You can find Taylor over on Whole Green Wellness, where she blogs about a variety of topics, from intuitive eating to her experience as a vegan, exercise and self-care.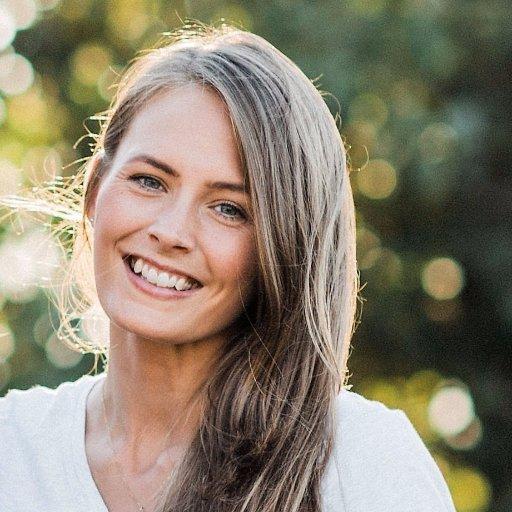 Taylor also happens to be one of the most environmentally conscious people I know, which is why she was my go-to resource when I was curious about composting in the city (…also, I saw her Instagram post about her first compost bin pick-up a few months back).
We met at a Peet's Coffee. I ordered an iced coffee to-go in a plastic cup; she came prepared with a sustainable coffee tumbler – I told you, she's pretty good at this stuff. We chatted about composting: what it is, why it matters, and how to find local resources to help – no matter what city you live in. We also talked about other tips and tricks to help prevent food waste and ease into more environmentally-conscious decisions when it comes to food.
How does composting work?
In its simplest definition, composting is the act of taking organic matter (decomposed food) and turning it into something useful. Compost is rich with nutrients from the various matter its comprised of, making it an ideal conditioner for soil.
Is it only for food scraps?
I got the basic premise behind composing, but Taylor introduced the idea of "greens and browns" to me – apparently food scraps aren't the only thing you can compost ("the greens"), but items like newspaper, cardboard (hello, greasy pizza boxes!) and even dryer lint can be composted ("the browns"). According to Taylor, there is an ideal mixture of greens and browns to produce the most effective compost output (which is, generally speaking, two parts greens to one part brown – if you want to nerd out on the science behind it, here's why).
How do you start composting at home?
My next assumption was that I needed to keep pet worms in my condo to successfully compost at home, but thankfully Taylor informed me there's plenty of alternative solutions. After doing some research, Taylor found WasteNot Compost, Chicago's first zero emissions(!) compost collection service. The company was founded a few years ago by Liam Donnelly, who was only fifteen at the time (what have you done lately?) and still spends several days a week picking up his customers' compost by bike.
Pssst, Taylor also told me that in order to stay zero emissions but keep up with the demand, WasteNot has a GoFundMe page for an electric van to help Liam service 1,000+ customers. You can check it out here.
Taylor fills her 5-gallon bucket in-between her bi-weekly pickups by WasteNot Compost – no worms needed. The service costs $12 per pickup (or $24/month), but it's worth it to Taylor. She put it best when she explained to me that she has a privilege, and with that comes a certain level of responsibility.
How do I find composting services?
Taylor grew up in a more rural area where it was easy to compost and make use of the end product. Since living in the city, Taylor found it wasn't as easy as it used to be in the countryside.
Taylor found WasteNot Compost among a variety of composting options in the city she found on Google. If you live in a city, Taylor recommends searching "composting service" and your zip code. Some progressive cities, like Portland, have municipal composting.
No matter what services you find, she does advise one thing: make sure you check what the composting company accepts. Some are very basic and have strict guidelines.
Why compost?
Not only will your garbage stink less (definitely a pro), composting also takes trash and makes it something useful instead of something in a landfill. Even foods that are naturally biodegradable don't break down as quickly or efficiently in landfill settings.
Taylor also found that once she started composting, she's become more mindful in general of her waste and consumption habits. For Taylor, composting was a stepping stone to becoming a more conscious consumer.
I'm not ready to compost, but how else can I help?
Taylor gave me a ton of simple, daily changes that can help prevent waste. Although it's not without some added struggles (like lugging extra items around your work bag or gym bag), these tips are worth the work.
When buying groceries, only buy what you are going to eat. According to MarketWatch, nearly

40% of groceries are thrown out each year

. If you have a schedule that allows for it, making multiple trips to the grocery store instead of one large haul can help with planning.

Along the same lines, a little meal planning goes a long way. Even knowing how many meals a week you plan on eating in versus eating out can help guide you to the right quantities instead of mindlessly buying food.

Use all of what you buy! Veggie stock is a great solution to parts of food that might otherwise be thrown in the trash, such as onion skin and celery greens.

If you buy herbs that start to wilt, you can make a quick

chimichurri

out of them, put it in containers and keep it in your freezer. (Love this hack!)

Make use of restaurants and places that do offer composting options! For example, if you grab a bite at Whole Foods or sweetgreen, you can make use of their compost bins.