Four Ways the aSweatLife Ambassador Program Takes Goal Setting to the Next Level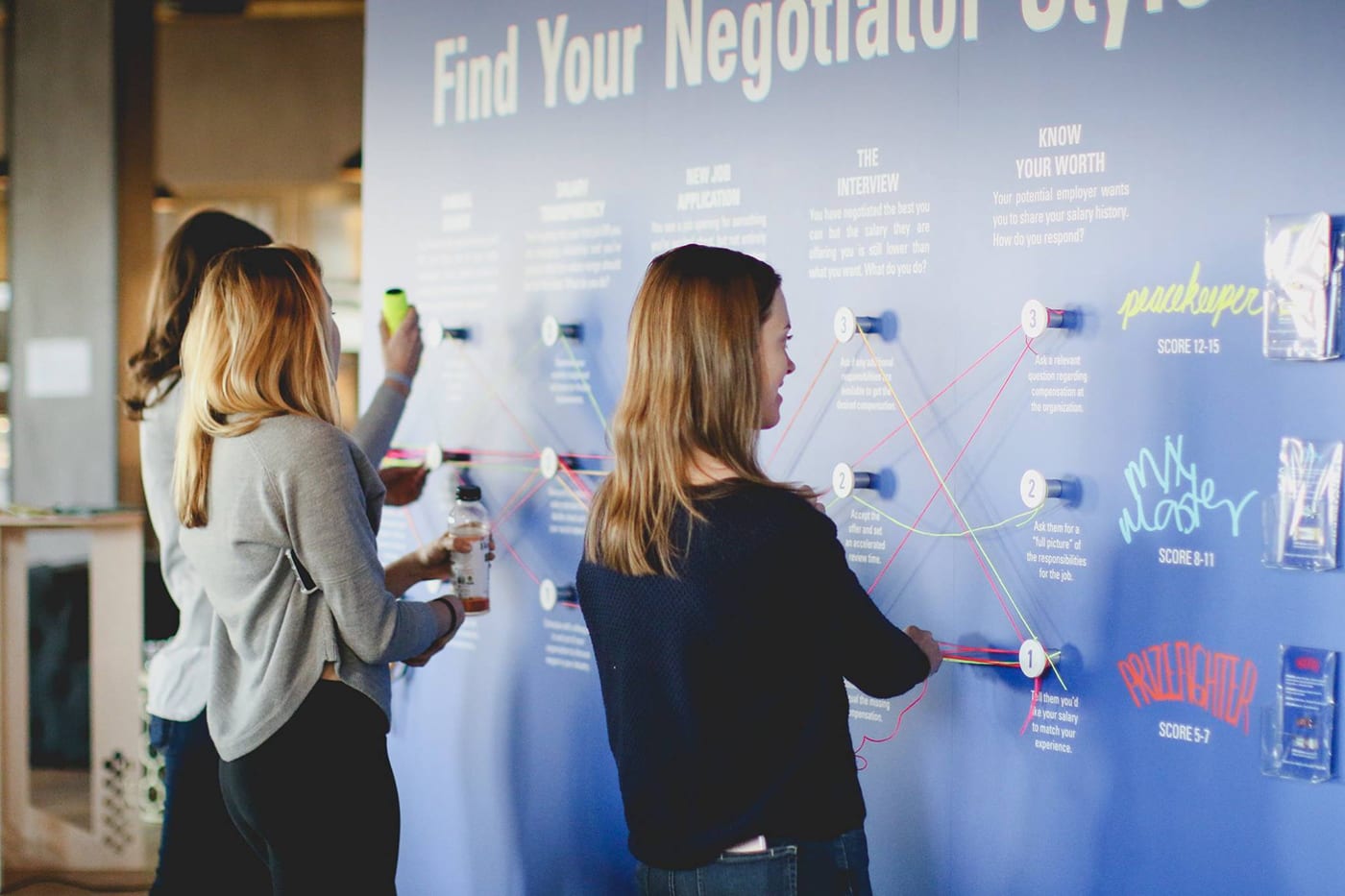 Two years ago, before we launched the Ambassador program, I wasn't all that inspired by goal setting. I definitely wasn't one to visualize them, write them down or come up with a plan of action to achieve them.
Truth be told, I didn't even think too much about some of the biggest decisions I'd made to date before making them. Just ask me about my four years of college and I'll tell you "eh, I'm glad I went?" I didn't know what I wanted then and I didn't dig very deep to ask myself what that answer might be.
But since my time with aSweatLife – leading the aSweatLife Ambassadorship and working on the #WeGotGoals podcast – I've seen first-hand the power that goal setting, manifestation, and meditation have on getting you where you want to go.
When we launched the aSweatLife Ambassador program in 2016, we knew it would be a way to connect deeper with likeminded people beyond a workout or a happy hour. We didn't know that it would also evolve into the catalyst for so many people to crush their big, afraid-to-say-it-out-loud goals.
This is the part of the Ambassadorship you can't capture for a perfect 4×4 image on Instagram. This is one of the magical side effects you get when you decide to go on this journey. And as we launch into the 3rd year of the aSweatLife Ambassador program, our emphasis on goal setting will remain the same.
Here's why we love kicking off the year by setting big goals.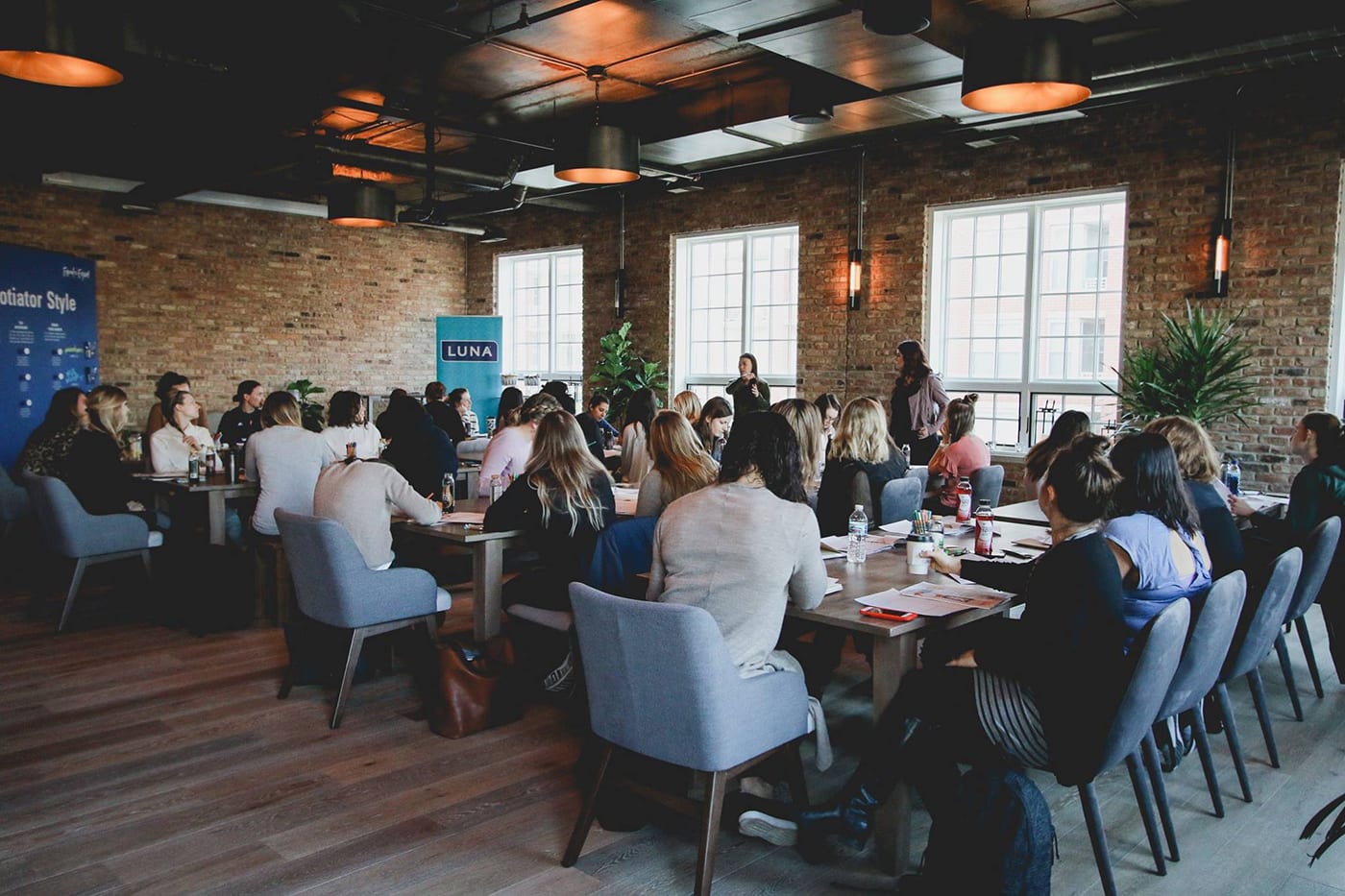 We connect deeper from the very first time we meet.
There's nothing quite like sharing the things you want most in the world with friends you're meeting for the first time.
But current Ambassadors love going through this process together.
"Hearing that others had big, scary goals – and plans to achieve them – made me feel like my own weren't so scary, they were achievable," Maggie Wolff said.
Or as Alex Doctor mentioned, "Unless you get together with a group, like the aSweatLife Ambassadors, and discuss your goals, the average person does not often take the time to ask, 'What will make me happy?'" she said. "This workshop was an incredible opportunity to utilize the supportive audience and the open environment to ask what you really want in life."
We do something together besides work out.
Anyone who knows aSweatLife knows we love a good, sweaty workout. And setting a fitness goal is a great place to start. It opens the gate to feeling accomplished and proud when you set your mind on doing something.
But we want to take it a step beyond how fitness helps you live your best life with the Ambassadors. This program emphasizes all the areas of your life that help you feel your healthiest and happiest too.
"During the BHAG session, and visualizing my life in 10 years, there were other parts of my life that I want to change," Wolff said. "So if I want the whole picture to come true, I need to do some scary things in my personal life, instead of ignoring them and hoping things just magically work themselves out."
That's exactly what the goal setting is meant to do – to create clarity out of vague dreams and put a date on when you want to check that item off your bucket list. From there, we spend the year working towards those goals or articulating them further and checking in with each other along the way.
Accountability becomes the name of the game.
From day one of becoming an Ambassador, you have a group of people one Facebook Group chat away from helping you stay accountable to your goals, because they're counting on you to do the same for them.
"Hearing others' goals was incredibly helpful in shaping my own," Doctor said. "I could use advice from others and collaborate with people who had similar goals. It also allowed me to work out any kinks in my thought process.  Were my milestones achievable, realistic?  Others in the room could provide feedback."
It works.
We kick off the year setting goals bigger than we thought imaginable because it leads to success. Whether or not we actually hit that target, we've made progress toward that goal that otherwise we probably wouldn't have.
For Wolff, it meant going after a Masters Degree. This year, she applied and was accepted in the Master of Science in Data Science program at DePaul University.
And for Doctor, it was about going after a promotion at work.
"After I formally set this goal for myself, I have experienced several other small changes in my life.  First, I admitted to myself that I wanted this promotion, and then, I told others that I wanted the promotion.  By admitting this to myself and others, I convinced myself that I deserved the promotion, and I quickly began to fulfill the role I wanted…I was promoted on July 1, about 6 months earlier than the average person at my company."
Want to get in on this action?
Whether you have your big goals in place and just want to make new likeminded friends, want an accountability partner in helping you achieve your goals, or are looking to recalibrate the way you set goals altogether, the aSweatLife Ambassadorship is for you.
The application for the 2019 Ambassador program is now closed,  but you can read more about the program's perks and get ready to apply next year here).
Let us know!
Did this post help you get closer to achieving one of your goals?