2017 Fitness Trends Recapped
As we reflect on 2017 – all the amazing and sweaty moments that made up the past 365 days – there are a few obvious trends that the past year brought us.
From in Chicago, where we've hosted #Sweatworking events that capitalize on these trends, to around the country where you'll find people relating to each other within the common culture of sweat, these trends are pervasive across state lines and through studio walls.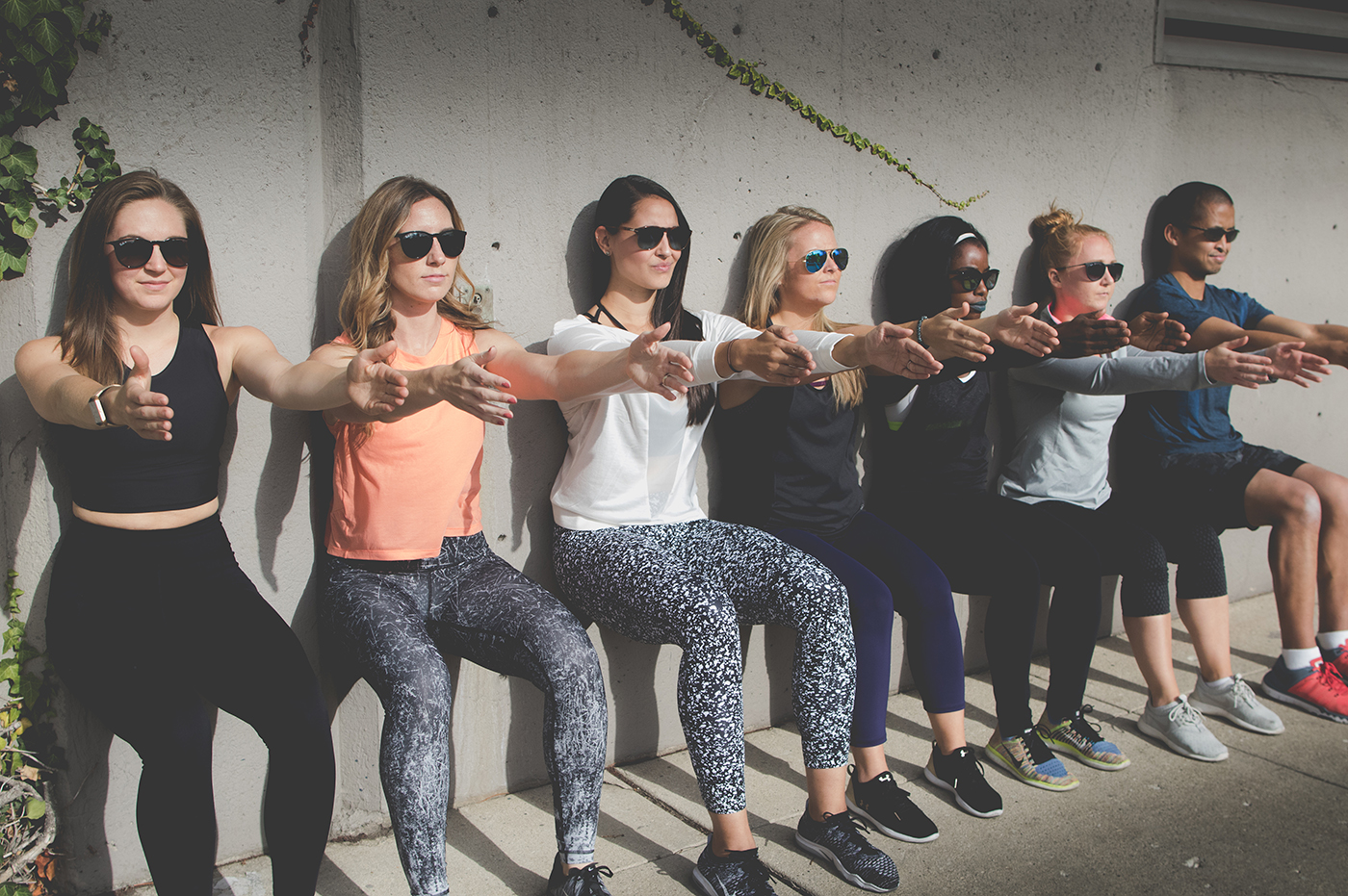 An uptick in mindfulness
According to the data crunching experts at ClassPass, the fastest growing trend in fitness was meditation, restorative and recovery classes. They saw a 16% increase in users signing up for these types of classes. Reading between the lines, it shows we're not only caring for our bodies but also taking time for our mental health. Check out some of the ways our team has explored mental health here.
Interactive, personalized and convenient fitness
2017 also brought the rise of the interactive fitness app and virtual fitness classes, like Forte Fit, LiveRowing, Studio, Strava and our sister company, SweatWorking.
Personally tailored workouts and guided yoga practices are some of the perks of these apps and services. They allow the user to feel like they are getting the sense of community, one-on-one attention and variety for a fraction of what it would cost "live." These apps make it easy and convenient to work out and offer a wide variety of ways to sweat that suit just about everyone.
At-home fitness solutions aren't only convenient – they're increasingly becoming a larger segment of the health and wellness market. According to Forbes, "Global Market Insights estimates that the home fitness equipment market will grow by 4.7% per year from 2016 to 2022, to $12.8 billion."
Recovery as a main priority 
Recovery also became a priority in 2017. Recovery is when muscles receive nutrients and repair themselves after intense use, and it is necessary for muscle growth and increasing athletic performance.
Edge Athlete Lounge offers a wide variety of rapid recovery options, from recovery boots to water therapy (cold water for fast recovery and hot water for balanced muscles). Barry's Bootcamp also introduced a 50-minute RELEASE class this year in Chicago and its Venice, California studio. This is a class strictly focused on recovery. It is a guided self-massage class dedicated to increasing motion and mobility, leaving you feeling ready to hit the treads again. Performance Stretch at Studio Three uses slow movement and active (myofascial) release to increase mobility.
Expect to see even more recovery-based class options at other studios around you – this trend doesn't seem to be fading anytime soon.
Hybrid fitness options 
Have you ever found yourself trying to decide between two different classes to take? Feeling like you want the hard core cardio of a spin class but also the mind-body benefits of yoga? Over the course of this year, we've seen hybrid classes and studios pop up around the country that aim to deliver you all the experiences you're craving in one.
Classes like these combine different activities from cardio to strength training to yoga, leaving you feeling like you got a little of everything you needed. Want running and strength? Check out Barry's Bootcamp or Shred415. Feeling spin, yoga and strength? Give Spenga a try. These classes showcase the need for multiple fitness disciplines within your precious time. When these classes pair complimentary formats together, you're able to give your body a little bit of everything it needs. And the benefits of mixing it up are backed by research: Combining anaerobic and aerobic exercises into one training program can significantly improve cardiorespiratory fitness.
Give it a try and reap the benefits of various workouts packed into one.
The "athleisure" to support it all
So technically, athleisure isn't truly a "fitness" trend. However, it's worth mentioning because, after all, it's inspired by fitness. Athleisure can be found everywhere, in the work place, at the gym, even out at restaurants. In a 2017 Business Insider article, professor of history at the University of Nevada, Las Vegas, Deirdre Clemente, described the category of clothing "as a 'weird hybrid' of business casual and athletic wear."
But it's true – it created an entirely new category of casual clothing. Clothing considered workplace-appropriate now can incorporate materials built for movement like spandex and Lycra.
And it didn't just become popular in 2017 (it was added to the dictionary in 2016), but it got bolder, wilder and more in-your-face. The trend is next-level, incorporating old school elements getting dressed up with jewelry and gaining major celebrity endorsements (or celebrities are starting clothing lines themselves).
Can't get enough of trends? Check back for predictions on major drivers of wellness in 2018.