10 Fall Essentials to Nail the Studio-to-Street Look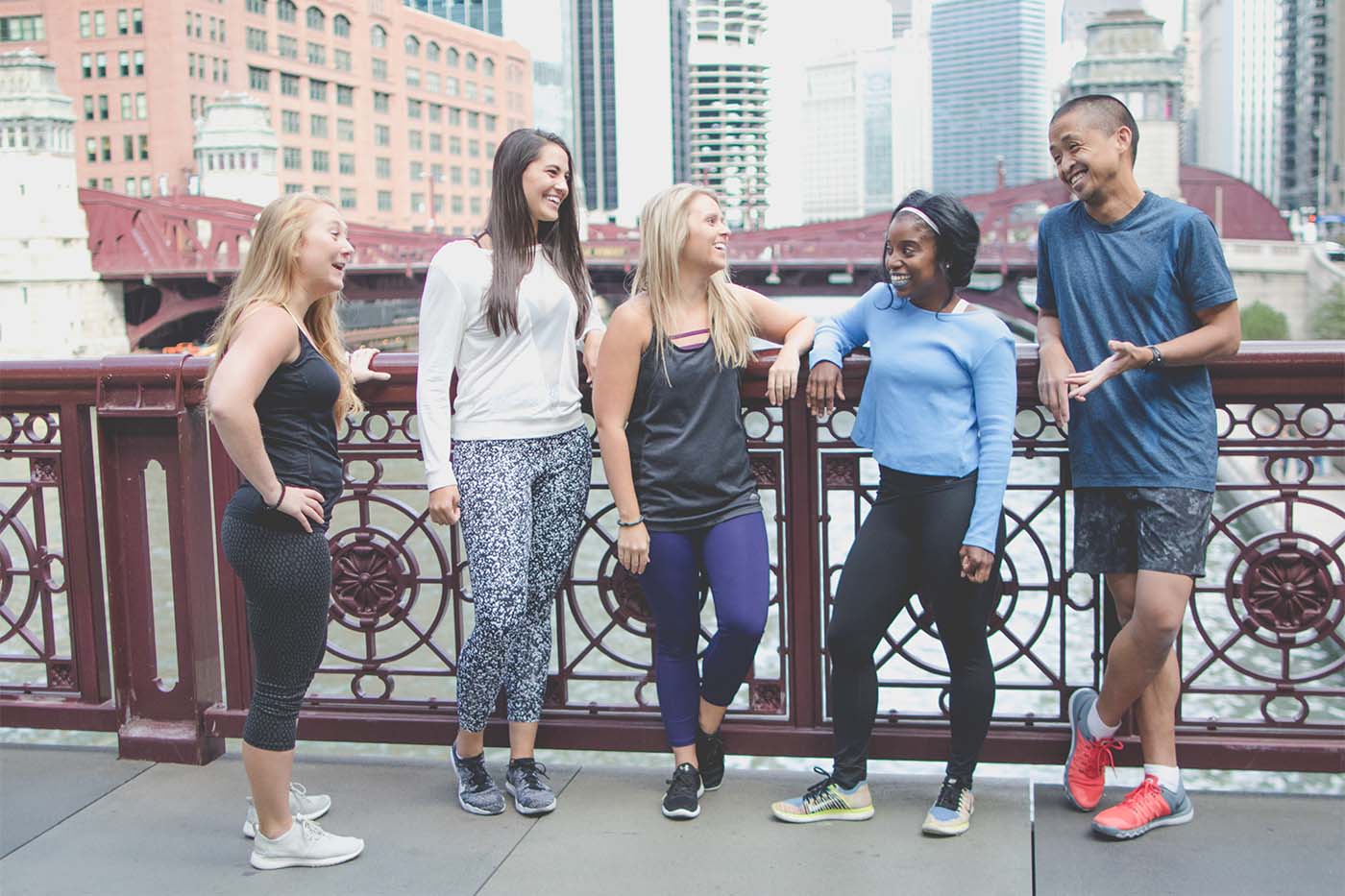 (Photo by Christiana Basso)
Ah, fall. Whenever this season rolls around, I get the itch to open my wallet for entirely selfish purchases: new boots, cozy sweaters, an endless supply of chai lattes. I blame lingering memories of back-to-school-clothes shopping for this inevitable burst of consumerism.
If you're suffering from a similar spending urge, consider buying pieces that do double duty at the gym and beyond. The studio-to-street clothing trend makes it easy to get more bang for your buck.
Just consider these scenarios:
Throw the statement tee you wore to spinning ("I work out for the tacos") in the laundry Thursday night – it will be fresh and clean for Friday's happy hour.
Wear a cute hat to hide morning bedhead while you run weekend errands – then don it again for that afternoon's CrossFit class.
Lace up your stylish kicks for a brisk walk – your destination is brunch with your besties.
For more inspiration, check out these fabulous fall athleisure finds. Your wardrobe and wallet will thank you.
Gleam Chaturanga™ to Town Tight from Athleta
We love the glossy sheen on these faux leather tights, which look right at home on a rowing machine, in yoga class or on the dance floor at a club.
Court Skort from Outdoor Voices
Tennis time or dinner party? It's up to you in this adorable skirt with built-in biker shorts.
Scuba Hoodie III from Lululemon
You'll be glad you wore this slim-cut jacket to the gym when the air conditioning is blasting despite it being 50 degrees outside.
Cyrus Longsleeve Tee from Lukka Lux
This mesh-enhanced, zig-zag-patterned long-sleeved shirt goes equally well with jeans or workout leggings.
Be the coolest kid on the block in these high-top shoes, which come in an on-trend blush hue.
We are fully onboard with the slogan on this comfy top: "Coffee then cardio."
Funnel-Neck Pullover Hoodie from Old Navy
Stop layering with your ratty old college sweatshirt – amp up your style and stay warm in this funnel-neck top instead.
With its football-jersey vibe and boxy cut, this long-sleeved tee is perfect for a summer-to-fall (and day-to-night) transition.
Doing Things Hat from Outdoor Voices
In case the general public wasn't aware, you are "doing things." Own your day with a hat that tells the world who's boss.
From workout essentials to life essentials, this roomy tote bridges the divide between studio and street.
Let us know!
Did this post help you get closer to achieving one of your goals?