Build Your Rowing Strength and Challenge Your Friends Through LiveRowing
Disclosure: LiveRowing provided a free premium membership, cable, and smartphone holder to allow us to fully demo the app. As always, we only write about products we love.
In the peak of ClassPass, when an unlimited membership was only $99 a month, I fell in love with rowing. I took a regular rowing class at a now-defunct studio every Monday at 5:45 pm, supplemented with an Iron & Oar class another day of the week. I loved it.
As someone who builds strength easily but has always struggled to keep up with my friends at cardio, rowing was a welcome addition to my workout routine. It allowed me to build cardio while benefiting from my strength, and after learning the form I quickly became pretty good at it. As a competitive person, being able to challenge myself to keep up with others, without feeling like I have no chance, is important to keep me motivated.
When unlimited ClassPass became a thing of the past, I had to move on and find new ways to work out. I realized that the years I'd spent in group fitness taught me enough to be able to work out on my own. In addition to occasional drop-ins at group fitness studios and free group fitness at November Project, I joined a big box gym and started creating my own circuits, often incorporating the rower. But I missed the intervals, longer rows and competitive spirit from my old classes. That was, until I found LiveRowing.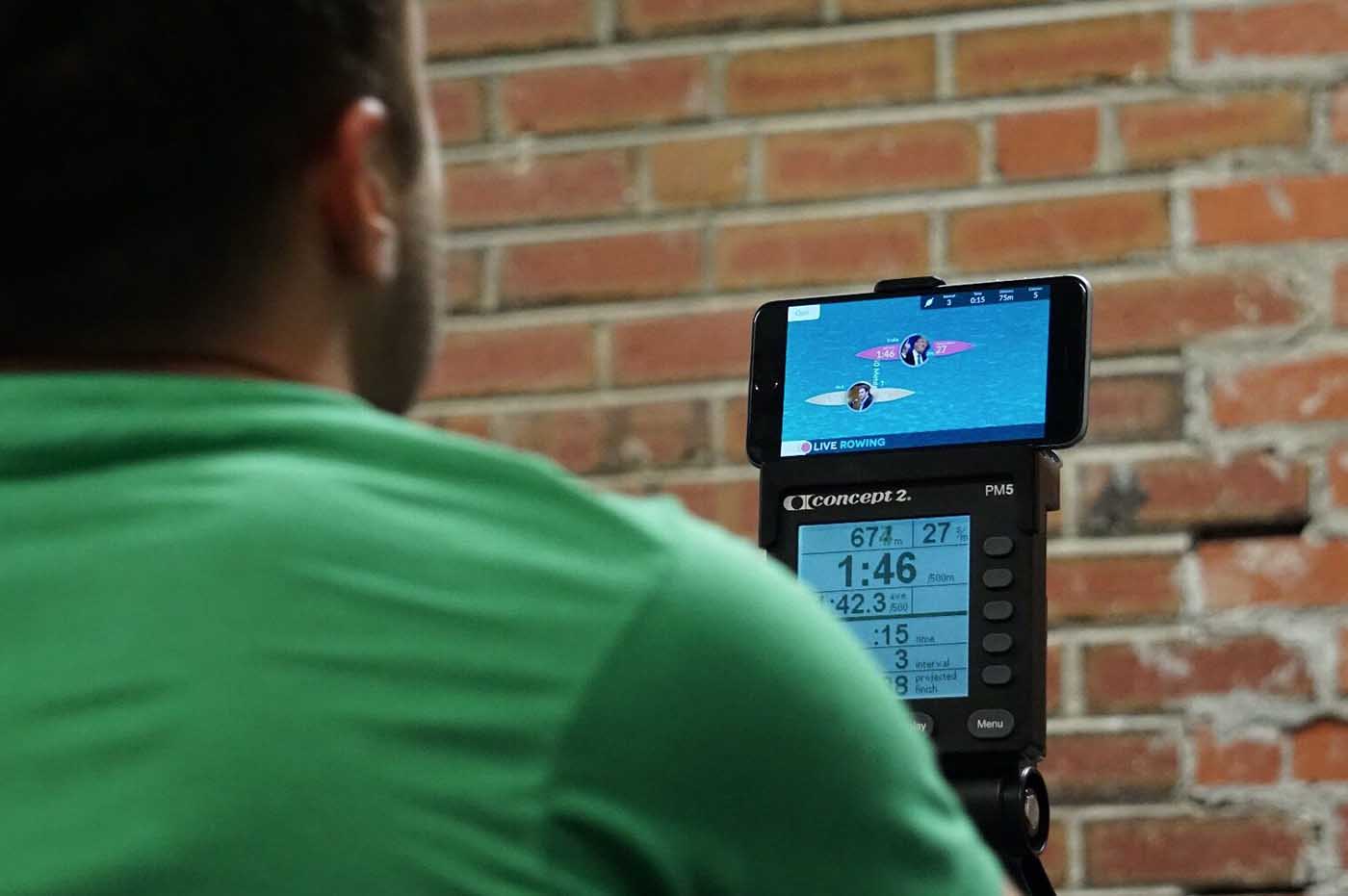 LiveRowing takes the fun of a rowing class and lets you do it at any time, on any Concept2 rower (although you need a cable for some older models). The app offers a plethora of free workouts from training experts like HamPlan, to elite rowers, even community workouts programmed by other app users that will challenge you to intervals and long rows.
The simple connection for the app is one of my favorite features. On Concept2 rowers with a PM5 monitor, you can turn on the wireless connection and connect in seconds. On older rowers, LiveRowing sells a cable that allows you to connect even without the wireless feature. Once connected, you can visualize the workout both on your iPhone screen (I love the smartphone cradle so that I can keep my iPhone near the rower monitor), as well as in the rower monitor itself. The app uses its connection to program the workout into the machine for you, so that even if you aren't looking at your phone it will tell you when to row and when to rest.
Throughout and after your row, LiveRowing captures the data on your speed, power and distance and sends it back into the app so that you can try to improve your performance over time or compete against friends using the challenge feature. You can even connect LiveRowing to Strava so that it counts towards your weekly mileage and get kudos from your friends.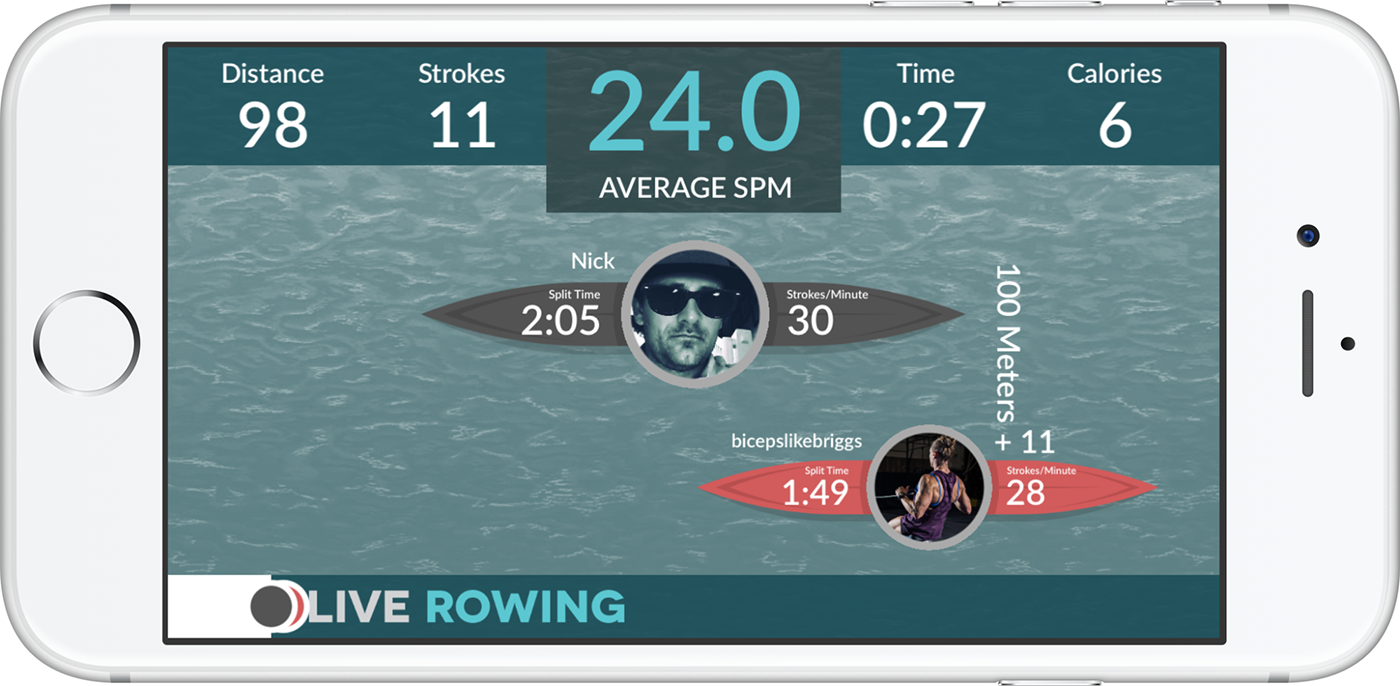 The challenge feature allows you to compete against friends anywhere, any time. A close friend at work lives in Minneapolis and has a Concept2 rower at home. A new father, he was lamenting how hard it was to feel motivated to get back on the rower. I sent him a challenge through the app, and just a day later he was excited to show me how much he beat me by (come on, he's a full foot taller than me!). Just today, he sent me a photo of a Concept2 rower he found at his hotel on a business trip so that he could compete with me on the road. LiveRowing continues to be a great way to continue to build a connection with a remote colleague and motivate each other to keep fit at the same time. And building community through fitness? Well I can't think of anything much better than that.
Ready to get rowing? We'd love to hear your favorite workouts on LiveRowing so we can give them a try. Connect to Strava and join our Strava Club so that we can see all of your accomplishments and we'll be sure to send you kudos.