Studio App Launches With Music- and Instructor-Driven Treadmill Workouts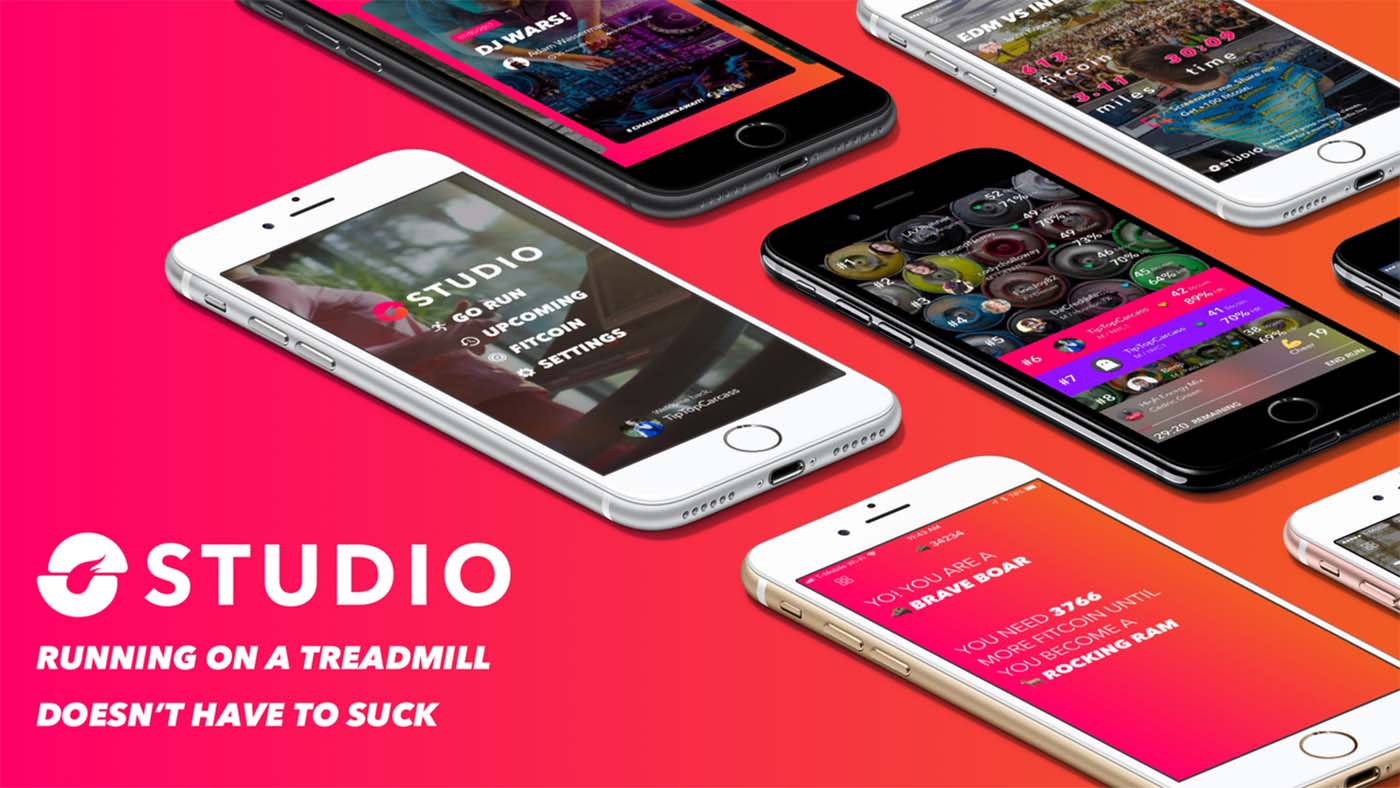 This week, the Studio app launched the newest a fitness app that's meant to break up the monotony of running on a treadmill – or, as the company says – to make it not suck. But the launch is never the beginning of its story – for most, the "why" starts with a nagging question, a problem or an obsession.
Eight years ago, CEO of Studio Jason Baptiste, was finishing school, running a consulting company and was carrying around 50 pounds of extra weight.
"I'm a 5'8" guy and 50 pounds was a lot on my frame," Jason said. "I started to eat a little bit better, but I said, "'I'm going to run a 5K every single day until I lose the weight.'"
Given his improved health and his tendency to give in to fits of passion, Jason committed to running a 5k every for the rest of his life. That extended to launch day, a day often punctuated by a stress-induced lack of sleep for entrepreneurs.
"Even today," Jason said, "I still woke up and used our own product, ran a 5k and still was able to place third on our leaderboard."
But although he learned to love the ritual, he started to find running on a treadmill excruciatingly boring – and after hundreds of days straight, he started to augment with studio fitness and found a few themes were constant from studio to studio.
"It's entertainment in its purest form," Jason said. "It's actually no different than going to a concert or a movie – you have a large audience focused on a personality giving a performance."
That's when Jason and Nathaniel McNamara – now Co-Founder and President at Studio – teamed up. With experience in past media projects, Jason at OnSwipe and Nathaniel at Endless TV – the two saw this as a natural opportunity.
Drawing parallels to Netflix and Spotify, Studio was built to deliver exciting, playlist-driven workout content to people outside of the studio.
"We believe we can make fitness more accessible by turning it into entertainment," Jason said.
GIven a few trends – the upswing in digital fitness created by brands like Peloton, studio fitness blanketing large metro areas and the amount of in-home treadmills sold when compared to exercise bikes – a digital content solution for treadmills felt like a market necessity to the pair.
The team wanted to recreate the experience talented instructor curate in their daily classes, but on a treadmill. And just like a fitness class, you can sit back, listen and put the Studio instructor in charge.
"We've got full music licenses," Jason said, listing theme runs with soundtracks featuring P!nk and Jay-Z.
But if musical variety and 125 different classes and counting don't keep you coming back, the competition might. Each class has a digital leaderboard powered by an in-game currency: FitCoin. This combination of distance and time allows studio users with a competitive streak to find their stride. Making FitCoin and other data on the app even more exciting is Studio's complimentary app for Apple Watch. And Jason noted that FitCoin may amount to earning some sort of tangible good eventually.
Also in future versions, users will find complimentary formats to running, but Jason was sure to note that the company doesn't have plans to jump off of the treadmill ever.
Ready to try Studio? The app is available for a subscription fee of $15 monthly, or $8.33/monthly for users who pay for a year upfront.