When to Listen to These 6 Fitness Podcasts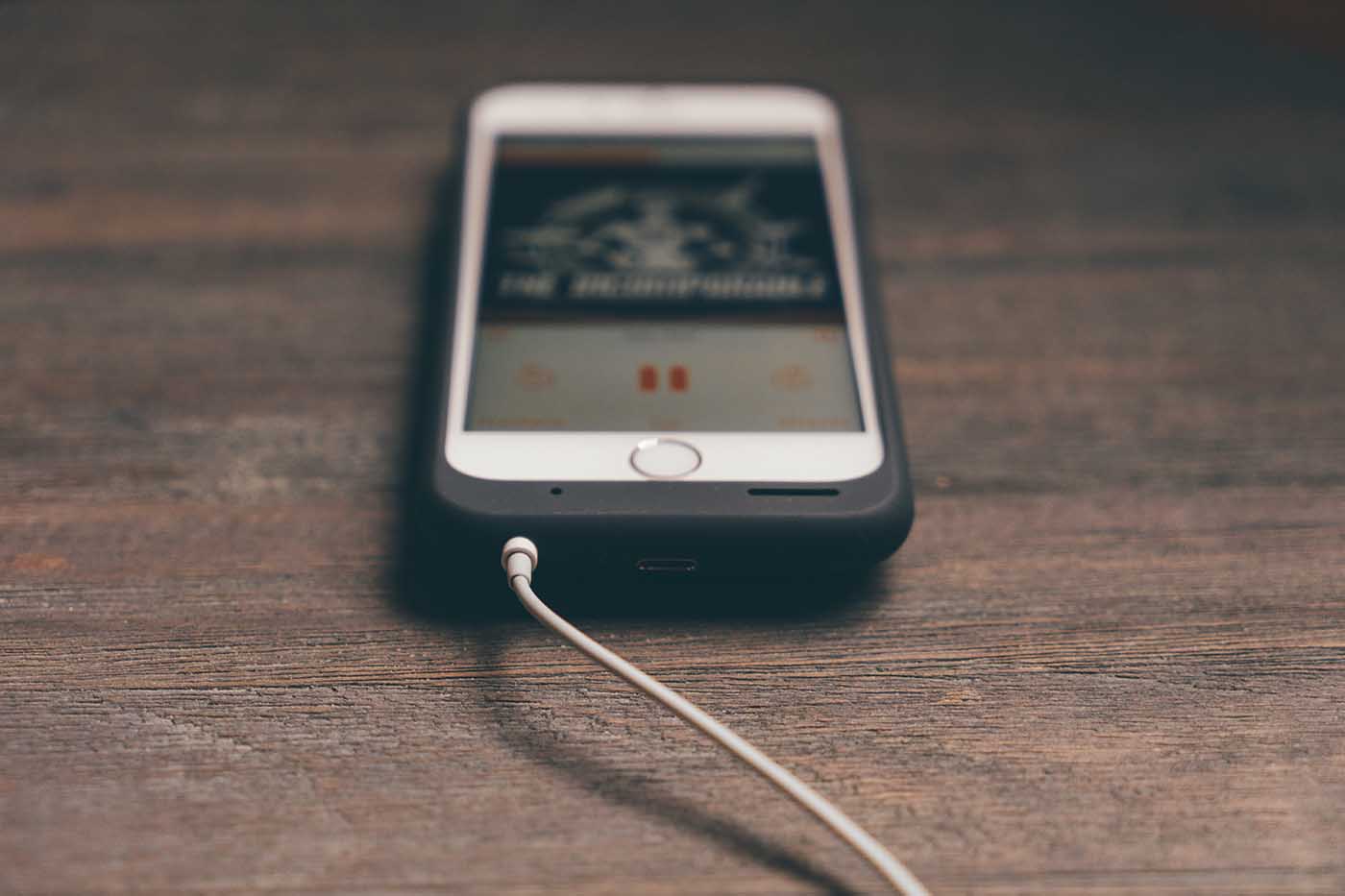 Do you remember when Serial became a thing and everyone and their mother tuned in to find out what happened to Adnan Syed? Do you remember thinking to yourself, "Man, this is awesome, why don't I listen to podcasts more?"
And then, well, life happened and you forgot about listening to podcasts more.
If you're like me, you wish you listened to podcasts a little more often and Ariana Grande a little less often. When we're on auto-pilot (like when we are getting ready for work or on our commutes) it's easy to fall into the routine of just listening to music. I challenge you to shake it up and add some more podcasts to your routine. So without further ado, here are six fitness podcasts and when to listen to them.
For when you want some entertainment on your long run
Podcast: The Moth
What it's about: This is definitely not a fitness podcast in the traditional sense. The Moth is a podcast that compiles true stories told live and compiles them into "The Moth Radio Hour" episodes. If you are training and running for multiple hours on your long run (usually at a slower pace), it's nice to throw in a little story time to distract yourself from all the miles.
Where to start: If you're running a marathon this fall, get inspired by checking out "Keep Going" by Peter Sagal as he talks about running the Boston Marathon as a guide for a visually impaired man. It'll blow you away.
For when you need some running inspiration
Podcast: The Bibrave Podcast
What it's about: This relatively new podcast is run (pun intended) by the same people behind the website Bibrave.com (you can think of it as a Yelp for race reviews). The podcast covers a random assortment of running topics, from nutrition to races to proper gear.
Where to start: If you're looking to get inspired by one of the greats (and hear about how he once ran a race naked … yep), check out episode #9, the Bart Yasso interview.
For when you need to take a moment and breathe
Podcast: Daily Meditation podcast
What it's about: Meditation coach Mary Meckley helps answer questions and guides listeners through meditations each day. Each week concentrates on a new theme, such as managing stress, managing anger, overcoming self-doubt and spreading kindness. If you're a newb to meditating like me but want to give it a shot the guided way, this is a great place to start.
Where to start: Scroll through the past few weeks of episodes and start with a theme that resonates with you.
For when you're on a road trip and just want to chat with the boys
Podcast: Fighter & the Kid / Joe Rogan Experience
Warning: Cussing. Lots of it.
What it's about: Comedian Bryan Callen and UFC heavyweight Brendan Schaub talk about what's going on in the sports world and pretty much anything else they can think of on the Figher & the Kid podcast. Fair warning: the episodes are looonnnggg and go off-topic, but if you're looking to be entertained while on a road trip, take this one on a test drive.
If you want more sports-related content but a similar comedic feel and length, The Joe Rogan Experience includes interviews with top health experts, fighters, comedians and more.
Where to start: I'm a biased distance runner, but The Joe Rogan Experience episode #752 with Mark Sisson (who is a fitness author and blogger for former distance runner, triathlete and Ironman competitor) blew my mind.
For when you're on the way to the grocery store
Podcast: Nutrition Diva
What it's about: The Nutrition Diva podcast focuses on simple ways to make healthier diet choices and improve your eating habits. It covers nutritional trade-offs, carb-counting and everything you wanted to know about quinoa. Podcasts are quick and to the point (often ten minutes or less), so if you're looking for an answer to a nutrition question the podcast is a great place to start.
Where to start: similar to the meditation podcast, I'd scroll through the recent podcasts and choose a topic that you're interested in.
To listen with your morning coffee (… that has butter in it)
Podcast: Bulletproof radio
What it's about: Dave Asprey, the guy who brought the world Bulletproof coffee, shares his knowledge about nutrition, meditation and everything your mind and body needs to perform at its best. If you want to learn more about biohacking and find out if that $8 coffee from Beatrix is worth it, this is the podcast that breaks it down.
Not enough? Check out other fitness podcasts we've recommended here.