Three Health-Focused Podcasts to Inspire Your Mind, Body and Soul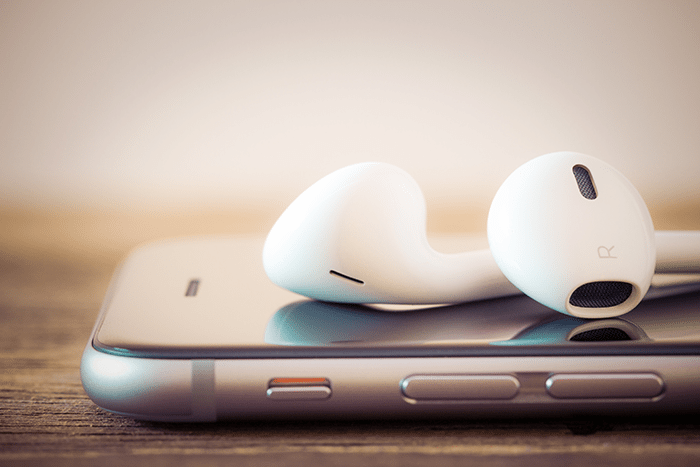 I am one of the most punctual people that I know, but I have managed to be more than fashionably late to the podcast party. While I watched my friends pop in their ear buds on the bus and tune in to Serial, This American Life and Radiolab, I pledged to stick with my printed, tangible book.
Recently I had a change of heart, though. It was the end of my school year in Quito, the students were out for summer, but we teachers were at school for another week. With my professional duties done, I was simply restless. I was spending ridiculous amounts of time trolling Facebook because I was too squirmy to sit down and read a book. In a fit of frustration with the way I was wasting time, I decided to do some research on health and wellness podcasts.
I listened, learned and pondered, finding these three health-focused podcasts worth tuning in to.
I am all about clearing out mental and physical clutter in order to stay centered. Joshua Fields Millburn and Ryan Nicodemus help the listeners do just that. I first clicked on an episode titled "Sentimental" as I was feeling just so one day in my classroom. On the brink of a big move from Ecuador to China, as my head was spinning with how to get all of my goods home, Millburn and Nicodemus helped me wrap my head around assigning less meaning to my clothes and acquired South American stuff.
I mentally went through my whole apartment, ticking off the items that I had perhaps come to think of as "me" rather than just "mine." The episode reminded me that "our memories are inside us," more than they are within the physical possessions to which we often assign so much meaning. What I also especially loved about this podcast is the "value added" segment. During this part of the podcasts, Millburn and Nicodemus explain something that has added particular meaning to their life recently that the audience may also benefit from – such as a book, another podcast or a film.
While many podcasts are between 45 minutes to over an hour, these talks are generally between 10 and 15 minutes. They cover a myriad of topics that connect to your whole person, mind, body and soul. You will discover titles such as "Why we all need to practice emotional first aid" to "Physical therapy is boring — play a game instead" to "Why we laugh." Having just finished Isabel Allende's Maya's Notebook, I was particularly drawn to her talk entitled, "How to live passionately, no matter your age." Allende is a brilliant writer of both adult and teen fiction, and here she proves to be an eloquent and humorous speaker. While her target audience may be an older crowd, the important take away for all of us: Say YES to life, to tragedy, to comedy, to drama. Live. Life.
This is Chris Kresser's platform to "debunk mainstream myths on nutrition and health and deliver cutting-edge, yet practical information on how to prevent and reverse disease naturally." I'm jazzed about this find as I often read Kresser's research on various health related topics, and I know him to be a credible source on functional and integrative medicine.
As a high school English teacher, I was particularly drawn to the latest episode titled, "Unschooling as a Cure for Industrialized Education," where Kresser draws a connection between the illness created from the industrialized diet to the complications and risks associated with the mainstream education. While this topic was an unexpected find on his podcast, his other episodes discuss "Why You Need to Eat More Vegetables — and How to Do It," and topics such as the disrupted gut, genomic testing and whether or not you should supplement your diet with fish oil.
Soon I will have 21 hours in the air as I fly from Minneapolis to Shenzhen, so I am happy to have finally hopped on this bandwagon. All of these podcasts will provide a welcome distraction from cramping legs and a restless bum. Time to tune in!