No Equipment Workout: The Super Set
Summer means weekend travel and packed week nights that might keep you out of the gym, but that doesn't mean that you can't get a workout in. Devote about a half hour to doing this no equipment workout set three times anywhere with just your bodyweight. If you're really feeling like having a pack-it-all-in kind of night, this workout fits nicely between work and happy hour. Use this Spotify playlist to make the workout fly.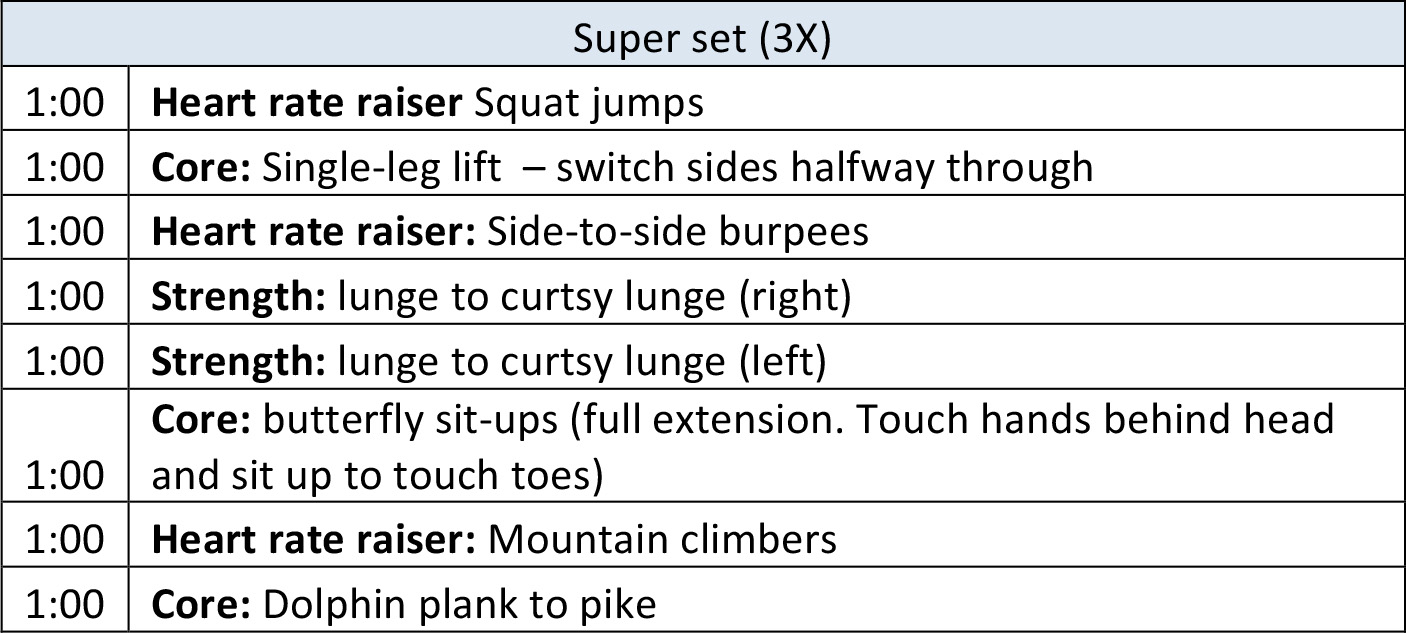 Squat jumps:
Single leg lift:
Side-to-side burpees:
Lunge to curtsy lunge:
Butterfly sit-ups
Mountain climber:
Dolphin plank to pike:
(Disclaimer: This workout is not intended for the treatment or prevention of disease, nor is it a replacement for seeking medical treatment or professional nutrition advice. Do not start any nutrition or physical activity program without first consulting your physician.)
Let us know!
Did this post help you get closer to achieving one of your goals?