11 Songs For Your February Workout Playlist
After what felt like an eternal January, we're finally a month into 2022, and you may be reaching the point when you want to throw in the towel on your New Year's fitness resolutions. Sometimes you just need to inject a little bit of freshness into your routine so you don't burn out, and new music might be the solution. Check out eleven songs below that you absolutely need on your February workout playlist to soldier through the last full month of winter, along with suggestions for how to utilize them.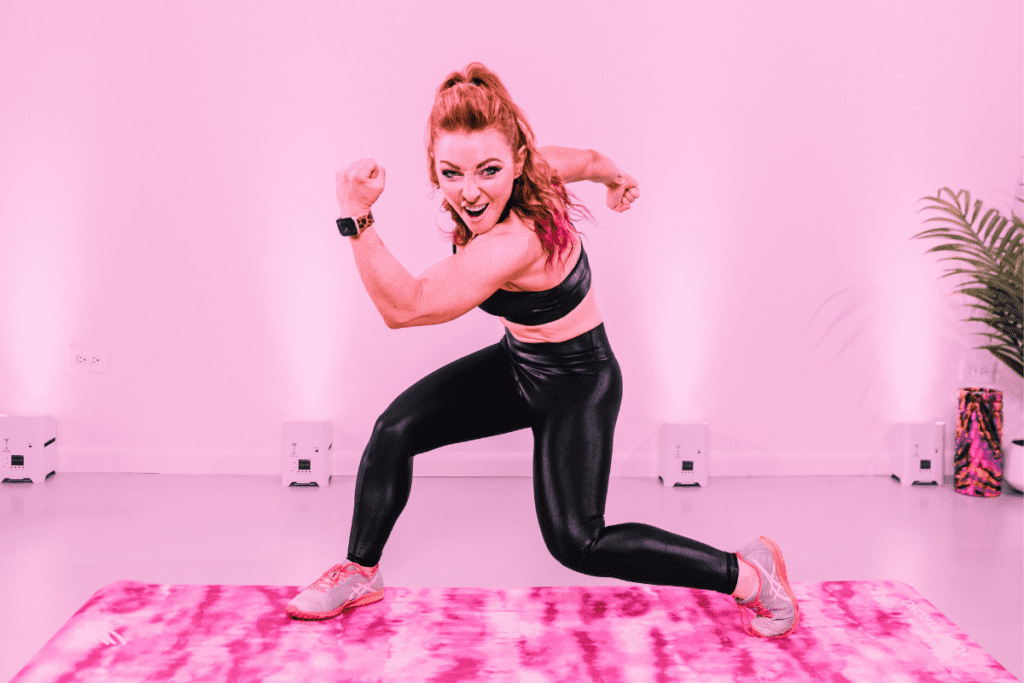 1. "Oh My God" – Adele
The second single from the songstress' chart-topping album 30 is a departure from her usual sound but still quintessentially Adele. Foot-stomping production and flawless vocal flourishes make this a great track for a warmup. Try some dynamic stretches before your muscles start saying "oh my god."
2. "When I'm Gone" – Katy Perry & Alesso
Pop icon Katy Perry and Swedish DJ Alesso join forces to start off 2022 on a high note. Amp up your cardio workout on the treadmill, elliptical, rower or spin bike with this glossy, electronic floor-filler featuring an earworm of a chorus.
3. "Come Alive" – Pendulum
The non-stop beat and explosive guitars on "Come Alive" will give you the strength necessary to power through your heaviest sets of squats and deadlifts. Feel your quads, hamstrings and glutes come alive!
4. "abc (The Wild Remix)" – GAYLE
On its way to becoming 2022's seminal kiss-off anthem, "abc" makes for a natural soundtrack to some cardio-centric kickboxing. Vent out your anger toward an ex, your job, or the bitter cold of winter with a few sets of punches and kicks to elevate your heart rate.
5. "Sacrifice" – The Weeknd
The Weeknd dropped a hit-filled album in January with "Sacrifice" jumping out immediately as a future single. Peppered with 80's influences and a groovy guitar riff throughout, play this one during a brisk walk. You'll be picking up the pace and strutting your stuff in no time.
6. "Born to Be Wild (Mathclub Remix)" – Steppenwolf
The Steppenwolf classic gets a modern update with this adrenaline-pumping Mathclub remix. It's perfect for going wild on some longer sets of work in the weight room or a 4-minute dose of speed on your stationary bike to build muscular endurance.
7. "SHOW OFF" (feat. Nicole Scherzinger) – Todrick Hall
Todrick Hall and Nicole Scherzinger are the perfect match, bringing the sass they're known for to this relentless club banger. "SHOW OFF" will put you in the mood to leave everything on the dancefloor in a cardio jam session. How long before this track takes over Werq and Zumba classes everywhere?
8. "Without You (VIP Mix)" (feat. Linney) – Kastra
Kastra is emerging as a DJ to watch with songs like "Without You," which is reminiscent of the best singles by Sigala, Gryffin and Sam Feldt. Envision yourself running on a secluded trail through the woods or a sunny boardwalk along the beach, perhaps picking up your pace after each electrifying beat drop.
9. "The Sweet Escape (Konvict Remix)" (feat. Akon) – Gwen Stefani
One of Stefani's greatest hits celebrates 15 years in 2022, so it's only fitting to show this remix a little love on your February workout playlist. This version of "The Sweet Escape" adds a more percussive backbeat. It's ideal for pulsing in a barre class or crunching your abs to fatigue.
10. "Bum Bum Tam Tam (Kura Remix)" – MC Fioti & Future
Spike your heart rate to its max for a little dose of HIIT on this drum-heavy track. Unleash your inner fighter with non-stop jabs and crosses to a punching bag. Or, knock out a full throttle set of burpees for 30 seconds following the beat drops.
11. "After You" (feat. Calle Lehmann) – Gryffin
With a hook that repeats, "I'm not the same, not after you," Gryffin's latest will have you reflecting on your workout and your week in the best way. While change is never fun, whether that's a merciless sweat session or a global pandemic, it's the only constant in life. We must learn to embrace it and come out on the other side stronger than before.
Check out the full February workout playlist at the link below and stay tuned for 11 new tracks next month.