11 Songs You Must Add to Your January Workout Playlist
With hundreds of songs dropping across music streaming platforms every week, it can be challenging for fitness enthusiasts to stay on top of all the new releases for their personal workout playlists. As a fitness instructor who is always scouring the depths of Spotify and Soundcloud, I want to save you from digging for the latest bangers and remixes so you have more time to focus on breaking a sweat. Check out eleven songs below that you absolutely need on your January 2022 workout playlist, along with suggestions for how to utilize them.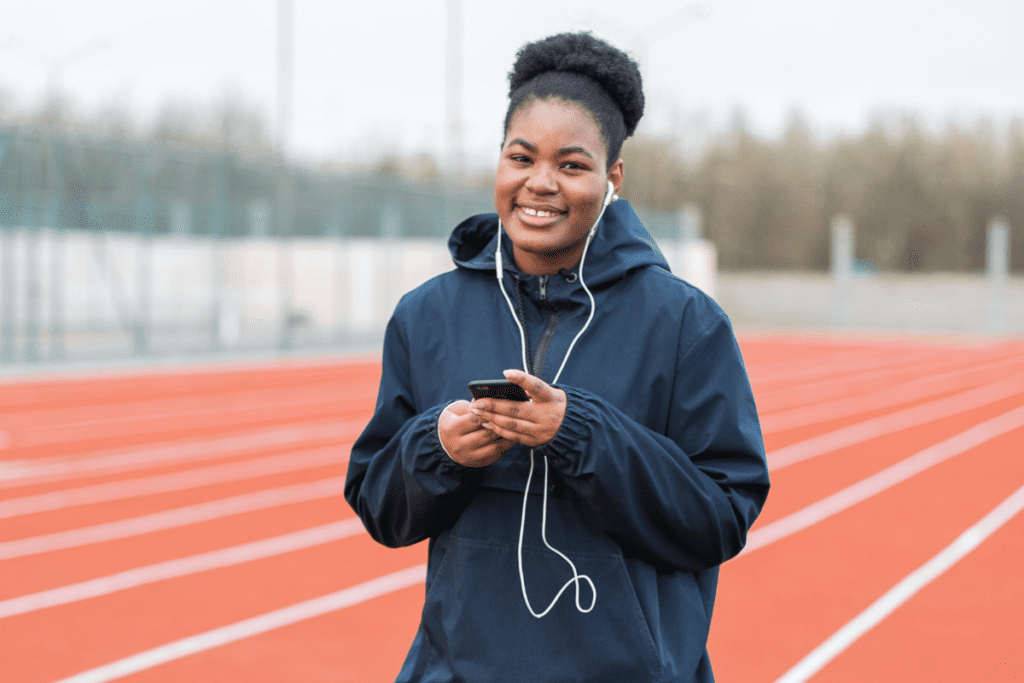 1. "At Least I Had Fun"- Martin Jensen & RANI
A buoyant dance-pop jam, "At Least I Had Fun" sounds like the opening credits song of a feel-good romcom – just the vibe you need as you head into a grueling workout. Hop on the treadmill or rower for a few minutes to get your heart rate up, and keep telling yourself, "This is fun."
2. "Rumble"- Zayde Wolf
When it's time to start throwing jabs at the punching bag, "Rumble" sets the mood perfectly. Embrace your inner fighter to this rock-infused track that has all the right ingredients for a kickboxing or HIIT sweat session.
3. "Lean Back (NHGTMRE Remix)" – Terror Squad
"Lean Back" by Terror Squad celebrates its 20th anniversary in 2022, so what better way to commemorate it than with a full-throttle NGHTMRE remix. I love cranking this one up during a heavy lifting session to leave my muscles totally spent.
4. "Follow Me" – Sam Feldt & Rita Ora
This uplifting new single from DJ Sam Feldt fits nicely on any running or walking playlist. A steady beat and heavenly vocals from Rita Ora will get your blood pumping and energy flowing when you start to feel fatigued.
5. "Twerk It Like Miley (HEDEGAARD Remix)" (feat. Christopher) – Brandon Beal
Tongue-in-cheek lyrics and booty-bouncing production will make you want to shake your "junk in the trunk" like Miley Cyrus on the VMA's. Transform your fitness studio into a club with this pulsating remix that is great for any down and dirty cardio dance routine. Get low at the gym so you can get even lower on the dancefloor on Saturday night!
6. "Fancy Like (Dave Aude Remix)" – Walker Hayes
Dave Aude gives Walker Hayes' country-pop smash hit an overhaul that's motivating at the gym. The chorus is a friendly reminder that something doesn't need to be fancy to be effective. Some good old-fashioned squats, lunges, chest presses and barbell rows may be all you need to achieve a solid full-body strength workout.
7. "Hell (Salasnich Remix)" – Two Friends
Put the fiery heat of "Hell" right in your muscles with some barre or core work to this track that clocks in right at 125 beats per minute. With two verses and beat drops, you can bring both sides of your body to fatigue with pulsing side plank hip dips or gluteal extensions.
8. "Bite Me" – Avril Lavigne
Avril is back with all the angst she was known for during her heyday in the 2000's. Blast this one while spinning, and the crunchy guitars and kiss-off lyrics will have you out of the saddle doing hair flips in no time.
9. "Have Mercy" – Chloe
"Booty so big… Lord, have mercy." Who wouldn't want to squat a little slower and a little deeper to a line like that? This R&B and hip-hop hybrid from Chloe will help you relish the time under tension in the squat rack and any other glute exercises you have programmed for yourself in the weight room. "Have Mercy" also wouldn't sound out of place in a sensual, slow flow yoga class.
10. "Stronger" (feat. Ray Dalton) – Arty
Pretty much any song titled "Stronger" is guaranteed to fit in on a workout playlist. "Stronger" by Arty is no exception. Two empowering verses that build to euphoric, pulse-pounding drops suit this one well for the home stretch of your cardio workout.
11. "On My Way" – Jennifer Lopez
J.Lo switches things up from her usual floor-fillers with this poignant ballad, prime for your cooldown. As you reset your body, you can find comfort in the fact that you're well "on your way" to your fitness goals.
Check out the full playlist at the link below and stay tuned for 11 new tracks next month.