Our June Book Club Pick: Happy Not Perfect, by Poppy Jamie
We fell in love with Poppy Jamie as we got to know more and more about her leading up to our Take A Mental Health Day event. Besides her impeccable credentials (a charismatic television presenter, an entrepreneur who co-founded an accessories line with her bestie), how can you not adore someone who signs all their emails "xx"?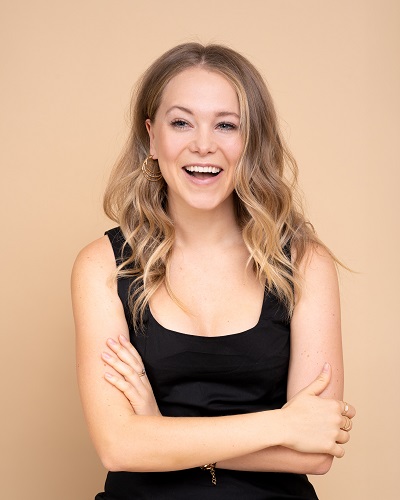 But while the world has mostly gotten to see her positive side, Poppy's life has been far from a cakewalk. As she told us during her keynote speech, she struggled deeply with perfectionism, chronic anxiety, and burnout—all of which led to her second company, Happy Not Perfect.
Now, Poppy also has a podcast (Not Perfect), an app, and she's released her first book, Happy Not Perfect, in June. (Pre-order here on Bookshop.org or here on Amazon.) In it, Poppy shares what she's learned about "flexible thinking," aka a four-step method that turns your fear into useful energy through compassion, curiosity, choice, and commitment.
We'll be devouring this book, especially since it comes at a time when a lot of us are facing some serious anxiety about entering a post-vax world. Want to join us? We're doing it BIG this month—like, Oprah-style big.
We're giving away 400 copies of Happy Not Perfect.
Not a typo. Thanks to Poppy's amazing team, we're able to gift 400 of you with the Happy Not Perfect book, out June 8. We can't believe it either. Here's how it works:
Fill out the form below (this giveaway is open to U.S. residents only). Then, imagine us saying, in our best Oprah voices, "You get a book! You get a book! You get a book!"
We'll be in touch to let you know when the book ships, and how you can join the book club discussion at the end of June.
Read your book, and if you're feeling generous, give Poppy a shout on your Instagram stories—early orders mean so much to authors in terms of how successful their launch is, and we want Poppy to be a smash hit.
Questions? Drop them in the comments below, but hurry—this form will close after the first 400 responses.