The Best Home Fitness Equipment Options
Remember when home fitness equipment was essentially a giant clothing rack? (Or did anyone else grow up with a treadmill in their parent's bedroom?) Today, fitness equipment is a serious investment. From innovative hardware and on-demand classes to essentially having a trainer come to you, this equipment can give you a workout comparable to the gym or some of the most popular studios.
Here are some of the best home fitness hardware options along with one interesting alternative.
Peloton
Launched in 2014, Peloton was the first popular brand to package a spin bike with on-demand and live streaming classes. With a seemingly infinite amount of content, there is something for everyone. They've even added yoga, barre, interval training, boot camp and meditation to their class roster. It truly offers an experience like no other.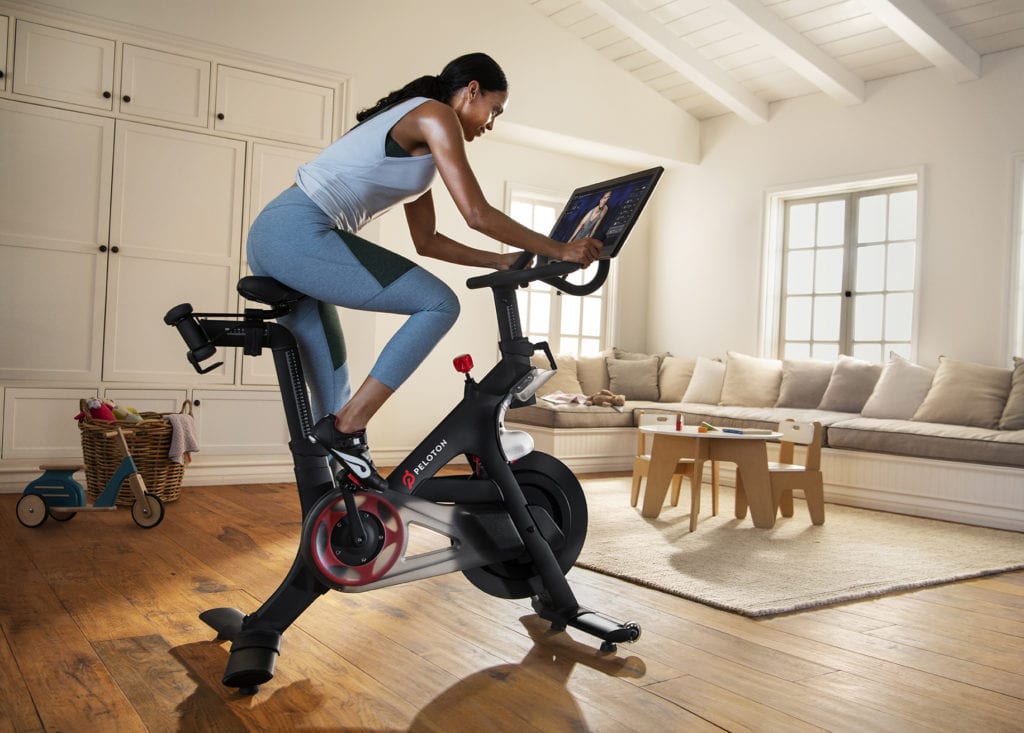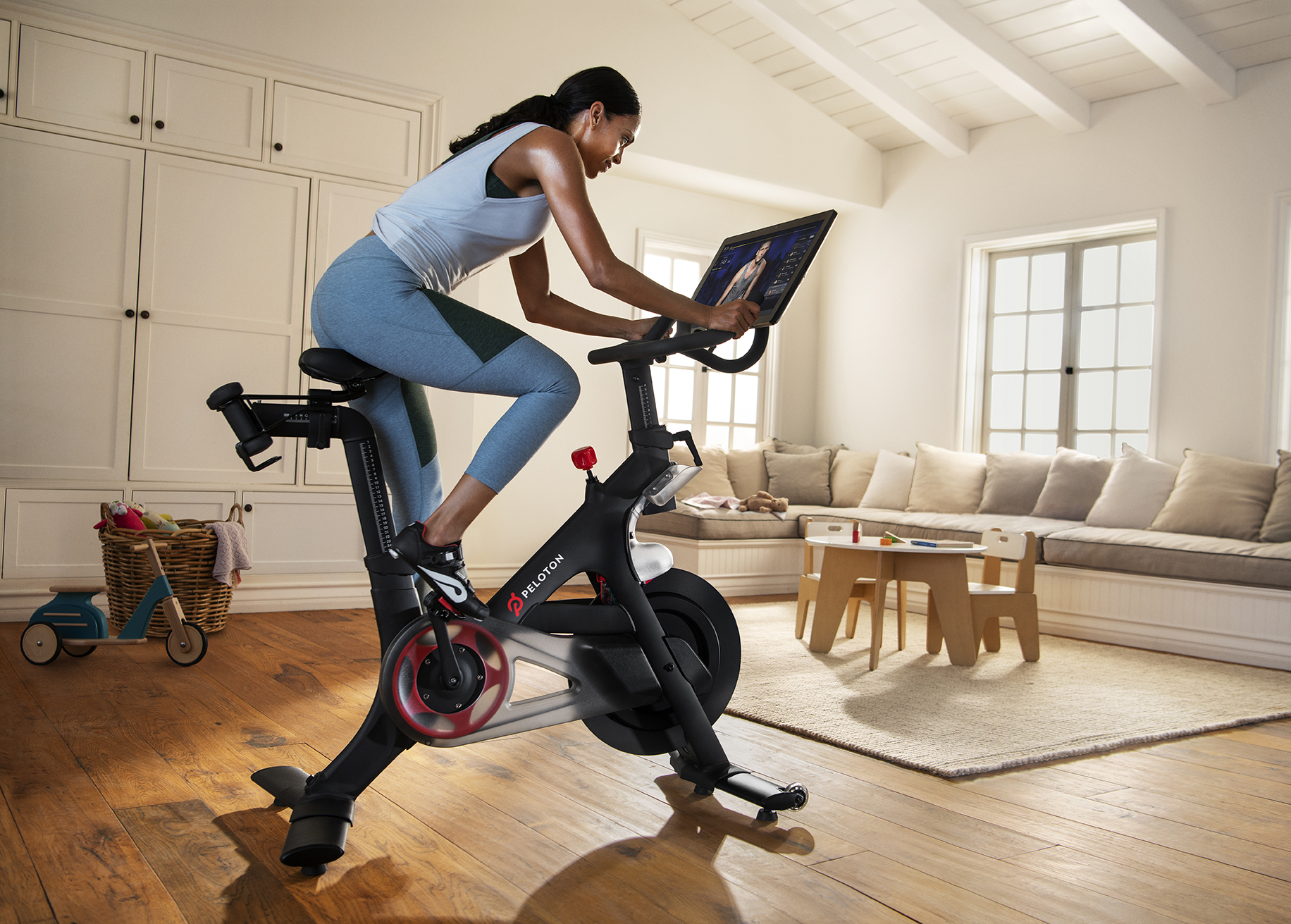 But that doesn't come cheap. The Peloton bike costs nearly $2,000, which is comparable to a luxury gym membership. But if you use it, it's worth every penny. It can also be very appealing to busy people, parents, or anyone living in a remote location without a local spinning studio.
Peloton also released a treadmill this year with packages starting at nearly $4,300 dollars.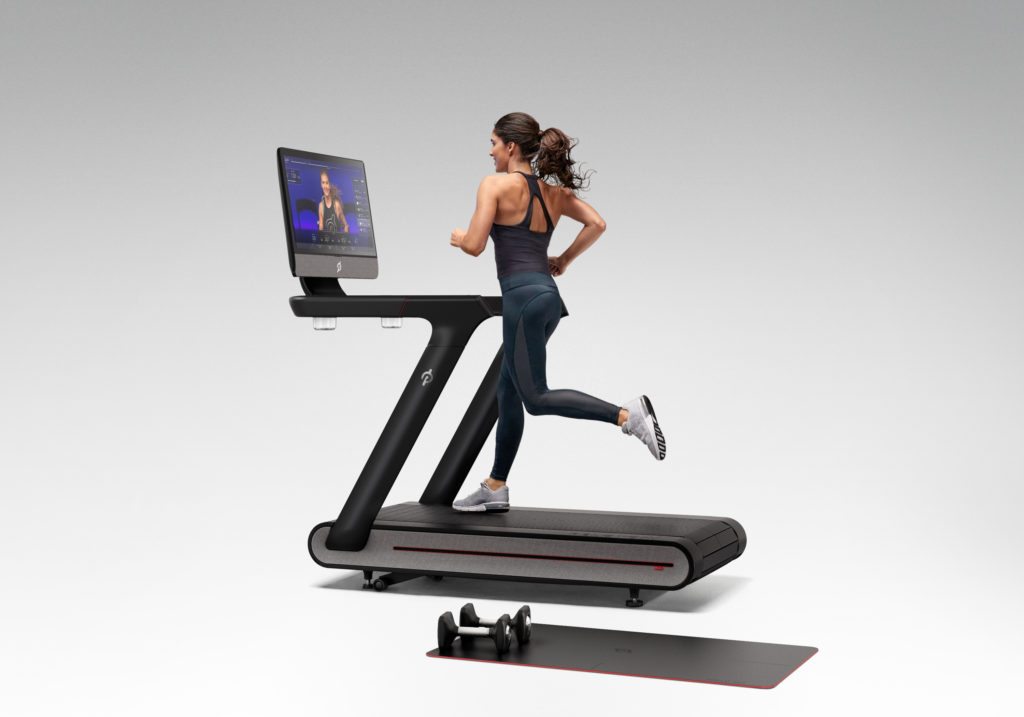 If you want the Peloton experience at a better price, you can pay for a digital-only subscription and purchase more affordable indoor cycling equipment.
Echelon
Echelon is a low budget version of Peloton with knock-off bikes currently staring around $840. You have to add your own tablet (or just use your phone), but the first year subscription is currently free.
Hydrow
Hydrow is the Peloton of rowing. This machine is sleekly designed, without the giant wheel you find on traditional rowers. At the price of $2,200, it is comparable to Peloton. There are hundreds of live and on-demand workouts with a visual experience created to make you feel as if you are really out on the water. New content is filmed daily.
Mirror
When you aren't using it, Mirror looks like (you guessed it!), a mirror, but it offers so much more. When you turn your Mirror on, it's an LCD screen with a two-way camera and speaker that allows you to take live and on-demand classes. Mirror is very useful for small spaces. At a price of $1,500 for the hardware, you still need to purchase a $40 per month subscription, which includes barre, Pilates, strength training, boxing and yoga classes.
Tonal
Tonal is similar to Mirror, but it's a true smart gym. It costs $3,000 and requires a $49 per month subscription. A smart tech version of the cable machine (you can also add a pulldown bar), Tonal offers a variety of workouts and programs to build muscle, improve strength and muscle tone, as well as cardio.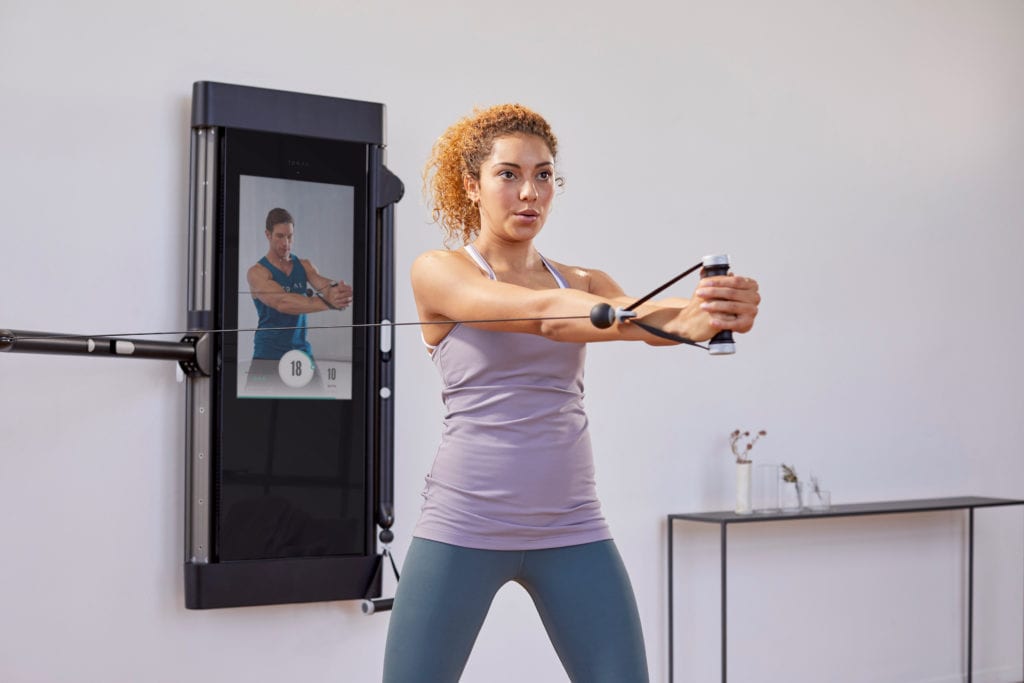 The home fitness hardware and software work together to assess your strength and goals, creating a truly customized experience. Tonal even has a spotting mode, in case you start to fatigue. Classes are coming soon. For those who are serious about strength training and smart technology, this machine is a must.
Livekick
So, Livekick isn't technically a piece of equipment. In fact, the best thing about it is that it doesn't really require any more equipment than what you're using to read this article right now. The app (you can also just use the website) facilitates 30-minute long sessions with a live trainer over two-way video. You can use basic home equipment like a yoga mat or resistance bands, or more complex things like TRX.
I personally tried Livekick and was surprised at how much I actually liked it. While I enjoy group fitness, I normally don't like working with a trainer (at all), but the appeal of thirty-minute session that doesn't require me to leave my home supersedes all of my reservations. You can choose from a variety of trainers with different skills and styles. While my trainer does both fitness and yoga, most trainers on Livekick specialize in either one or the other. I think Livekick is great for anyone who appreciates a short but intense session. There are different plans available for a variety of schedules and budgets. Even better, you don't have to invest in expensive home fitness hardware.