How to Center Yourself During the Holidays
The holiday season is a wonderful time. Lights and music brings bring a little cheer everywhere you go; you reconnect with cherished family and friends; and at the closing of a year, you're able to look back fondly on memories made and make plans for the year ahead.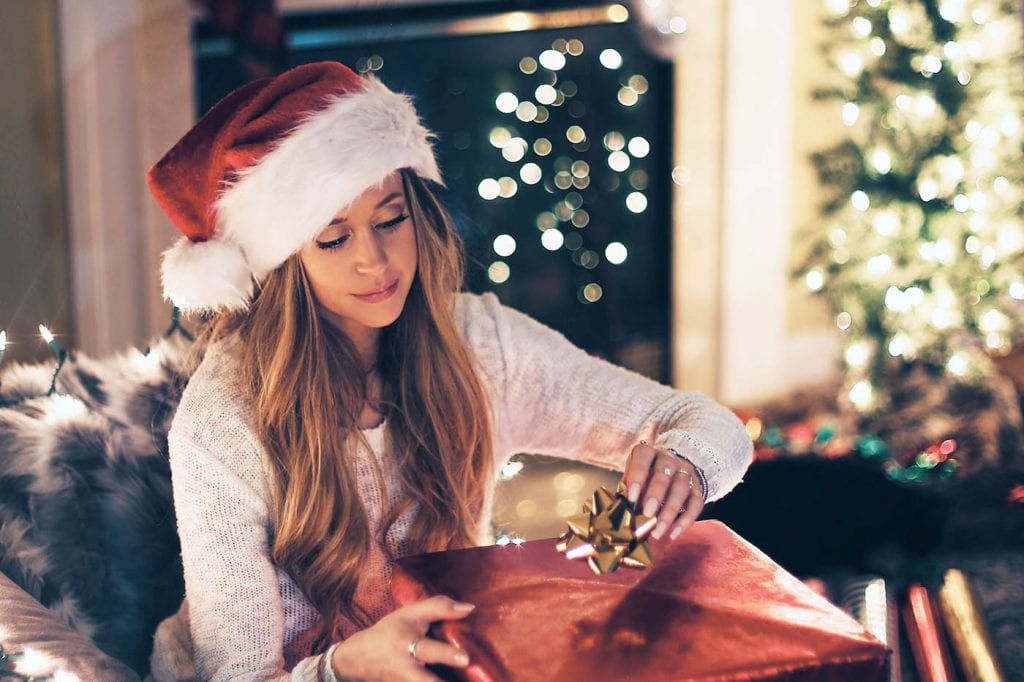 As much as we anticipate the holiday season, it's no surprise that those few weeks can be as challenging as they are wonderful- often for the exact same reasons. Seeing good moods and smiling faces displayed everywhere you go can make you feel isolated in your doubts or sadness; friends and family can test your insecurities and patience, and the close of a year can often be challenging in the context of the holidays, when everyone wants to know where you've been and where you're going.
If you find yourself feeling sad or intimidated in the midst of holiday gatherings, here are three important things to remember to bring you back to your most authentic self.
One: You Are Only Hearing Highlights
When there's an occasion to gather with friends and family, we all get the same question- "so, what's new?" And for kids from one to ninety-two, it's easy to feel the pressure to deliver something big. The result? You're walking around the holiday party only hearing people's highlights. Your cousin just got engaged, your childhood best friend just spent a month in Italy, your college roommate got promoted and you….didn't burn dinner last night? It's completely natural to spiral and start comparing yourself to everyone else, wondering why everyone seems to have their life together and you don't.
Center Yourself: Try to practice true excitement for what your friends and family share with you. Notice how it makes you feel to really focus on the joy on their faces, and how it feels to be genuinely interested to hear more, versus fixating on what you think you lack in comparison.
Two: You Have A Choice To Play Or Change The Game
Remember that everyone feels the pressure to cherry pick a shiny moment. Highlights may be the easiest way to make conversation, but they are one moment picked out over a year of everyday battles and victories that are what really make up life. Sometimes, all it takes is one person being real to help everyone else put their guard down.
Center Yourself:  When it's your turn, reject the notion that you need to impress anyone and be genuine about what's mattered to you over the past year. Have you started cooking more, when you used to eat out a lot? Talk about that. Is there a book you're currently reading and loving? You answer doesn't have to have a "wow" factor. It just has to be real. More often than not, those are the conversations that'll be the most memorable and enjoyable for everyone involved.  
Three: Know And Respect Yourself, And Your Needs
You're human, and requiring that every single conversation or interaction during the holidays will be warm and lovely places extra and unnecessary strain that hurts more than it helps. Does answering questions about your job make you want to dive into your aunt's holiday stew? Is there a well meaning friend who somehow always ends up giving you dating advice that you definitely didn't ask for? It's okay that certain things upset you, and acting like they don't just makes things worse.
Center Yourself: Take time to acknowledge your hot buttons before they inevitably come up and make a plan for how you will navigate them. Knowing yourself and anticipating your needs will help you feel more calm and in control. Remember that most of the time, everyone has your best interests at heart. Choose to honor how you feel instead of sitting and tolerating discomfort. It's better to have a quick conversation that helps someone else understand your feelings than continue to rub salt in the same wound year after year.
Cheers to more genuine, sincere, and honest holidays!