How to Avoid Getting Lost Running in a Foreign Country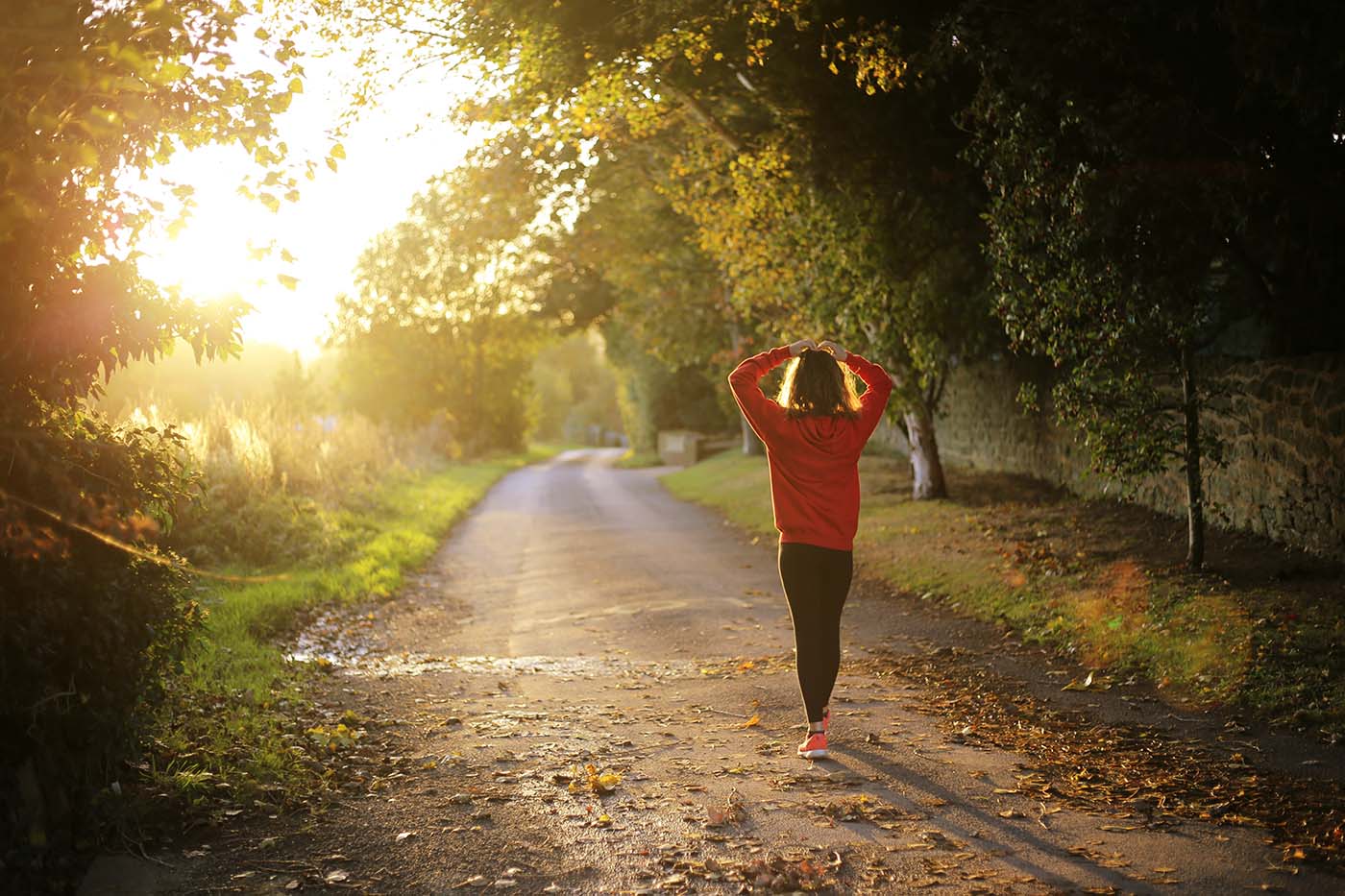 I stood on a street corner that I didn't remember running past thirty minutes prior, looking for a familiar sign (or even better, a sign that shouted "Kristen, go this way"). Frustrated and embarrassed at the thought of turning on my roaming to call the family I was staying with and have them send out a search party, I doubled back once more, going even more slowly as I tried to retrace my steps and find the bike path I had been following. I cursed myself for not downloading a map… and then, hidden behind a gate that I had failed to notice on my first four pass-bys, was the elusive bike path. Victory!
It's no secret that running is one of my favorite ways to get to know a new place. From San Francisco to London to Toronto, I've taken my running shoes along for nearly every stamp on my passport. But while running through the hilly streets of San Francisco or the lush trails of the PNW are easy enough to navigate, running through a foreign country can get hairy fast if you (like me) are not particularly known for your navigational skills. Road signs in different languages, unfamiliar landmarks, and buildings that all kind of look alike to your untrained eye conspire to get even the most confident runner turned around. Here's how to avoid getting lost while running in a foreign country.
Download maps.me
One of my favorite apps to use while abroad, maps.me allows you to download maps for offline use – perfect for those trips where your phone stays in airplane mode the whole time. You can even mark places on the map and pull up directions to them later – again, all while you're offline. On the map, note street names surrounding where you're staying and major landmarks nearby so you can get back to the general vicinity even if your language skills are limited.
In addition to maps.me, I double down by taking screen shots of the map itself to save to my photo roll, and step-by-step directions of the route I'm trying to run – just in case the app won't open or in case something else goes wrong with it. This has saved my ass in Cuba (where WiFi is extremely limited) and I plan on using it on upcoming trips to Thailand and Vietnam.
Carry something with the address of where you're staying on it
Whether you're staying in a hotel or an AirBNB, grab a card or a key that's imprinted with the building's name and address. Even if you're limited in your foreign language capabilities, you can show this to a friendly bartender or pedestrian to communicate that you're lost.
Follow an out and back route
Keep it simple, runners. An out and back route leaves extremely little room to get lost, since you're following a straight line.
Also, while in a foreign country, I prefer to run by time instead of trying to gauge distance. I'll download a podcast that's about 30 minutes long before I set out, and when the podcast is over, I'll turn around to head home.
Do your research beforehand
Chances are, runners before you have been to the city you're staying in and have suggestions for running routes. Do a little light Googling before you leave the your home turf or check out routes on Map My Run, and bookmark any routes that you want to try. This always helps me get more motivated to run on vacation (when, let's be real, a luxurious room service breakfast-in-bed is usually more tempting).
You may also want to ask locals about good running trails, but be warned: directions that seem second-nature and simple to locals can often be confusing and hard for you to follow. Take their suggestions, and then back them up with your own maps, step-by-step directions, and screenshots.
Run without headphones … but take cash
Not only is this a better safety practice (you'll be able to hear horns honking and people yelling at you in case of danger), but I've found that it also helps me pay more attention to my surroundings. Without any of my Bachelor in Paradise podcasts playing in my ear, I'm more likely to notice a distinct street sign or a bridge that I can use as a landmark later … or a hidden gate that obscures my running path.
One tip that I only just realized? Notice landmarks from the OPPOSITE direction, since that's the way you'll be running when you return.
As a last resort, have some local currency on you in case you need to hail a cab. Don't rely on your credit card for this – cash is king.
Tell someone when you'll be back
Make a habit of telling someone how long you expect to be out (a hotel concierge or front desk attendant works well for solo travelers). That way, if you're not back from a thirty minute jog after two hours, you know that someone will be sent out to look for you.
And in the event that you do get lost, the common sense suggestion stay in one place (near the last place you recognize, if possible) and find a bar, restaurant, or hotel with WiFi to help get on the right course or to contact a friend or the hotel.
Let us know!
Did this post help you get closer to achieving one of your goals?