What Nike's Chi League Taught Me About Teamwork
I know I'm getting older. The signs are hard to ignore: my body longs for the stretch of mobility classes, I spend too much time stressing over my 401(k) contributions and *confession* – I pulled a back muscle while dancing at a bar recently (yes, really).
There are few things that bring back the rush of feeling young and scrappy, and despite all the talent I have lost over the past few years, basketball remains one of them. (PS, if anyone knows of any night creams that give me the same effect without all the soreness the next day, I'm all ears.)
When I recount some of the happiest, most carefree days of my childhood, I think of basketball. When I recount some of the most difficult lessons I learned during my formative years, I think of basketball. When I think of the concept of community and working together as a team, I think of basketball.
So naturally, I was honored and childishly excited this year when I was invited back to cover the Nike Chi League with some of the best people and talent this city has to offer.
Every year, the Nike Chi League brings high school-age kids in the Chicagoland together to train – and play – like true champions, gearing them up and offering training sessions leading up to a big tournament.
Last year, Amanda Boyd and I went through a similar training experience – a series of workouts to prepare us for a Media Game during the tournament. This year, the set up was similar – but in true Nike fashion (and in line with this year's theme), they rose to the occasion and took it up another notch.
The first training session was at the Nike Chicago training studio on Michigan Avenue, a venue all too familiar to many of our readers who have taken advantage of their free classes in the past. And, like most classes hosted at Nike Chicago, it was a tough 45 minutes. David Carson coached us through a training session that focused on basketball-inspired moves, from quick feet to box jumps.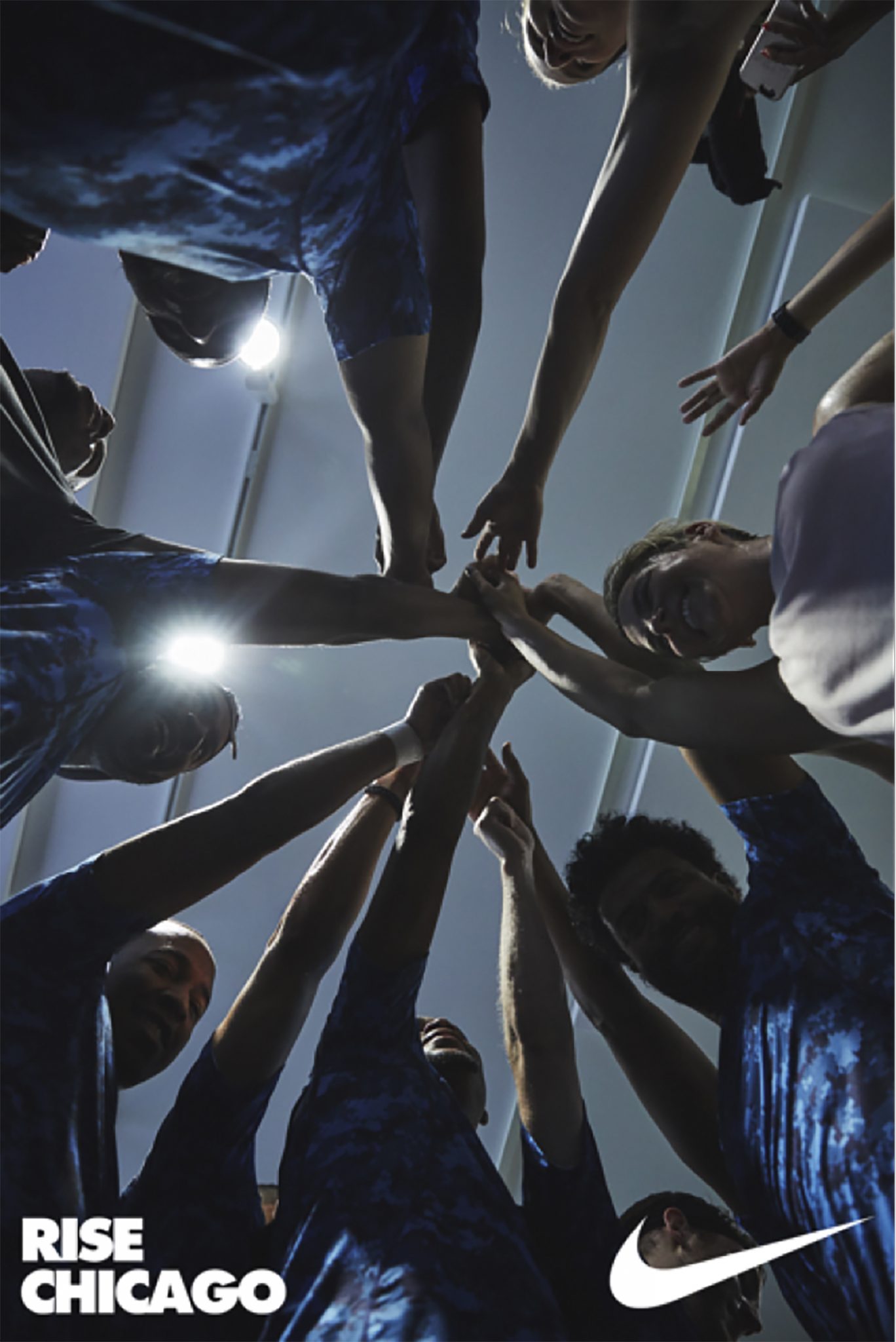 Here at ASweatLife we firmly believe that #EverythingIsBetterWithFriends, and the #RiseChicago training experience was no exception: we trained together as a team, and everyone encouraged each other from day one. I was lucky enough to train with an inspiring crew, including fellow female ballers Akisha Lockhart at AllINeedisOneMic and accomplished sportscaster Brooke Weisbrod (who has her own Wikipedia page, so she is cooler than I will ever be in this lifetime).
The second session introduced us back to the basketball court, and into some KD 10's. Our third session built on the second session, and focused on ball handling techniques, defense and jump shots. I was a little nervous that I was still rusty when the third training session rolled around, but I blamed it on the fact that the artwork on the court (done by P. Scott) made it hard to focus.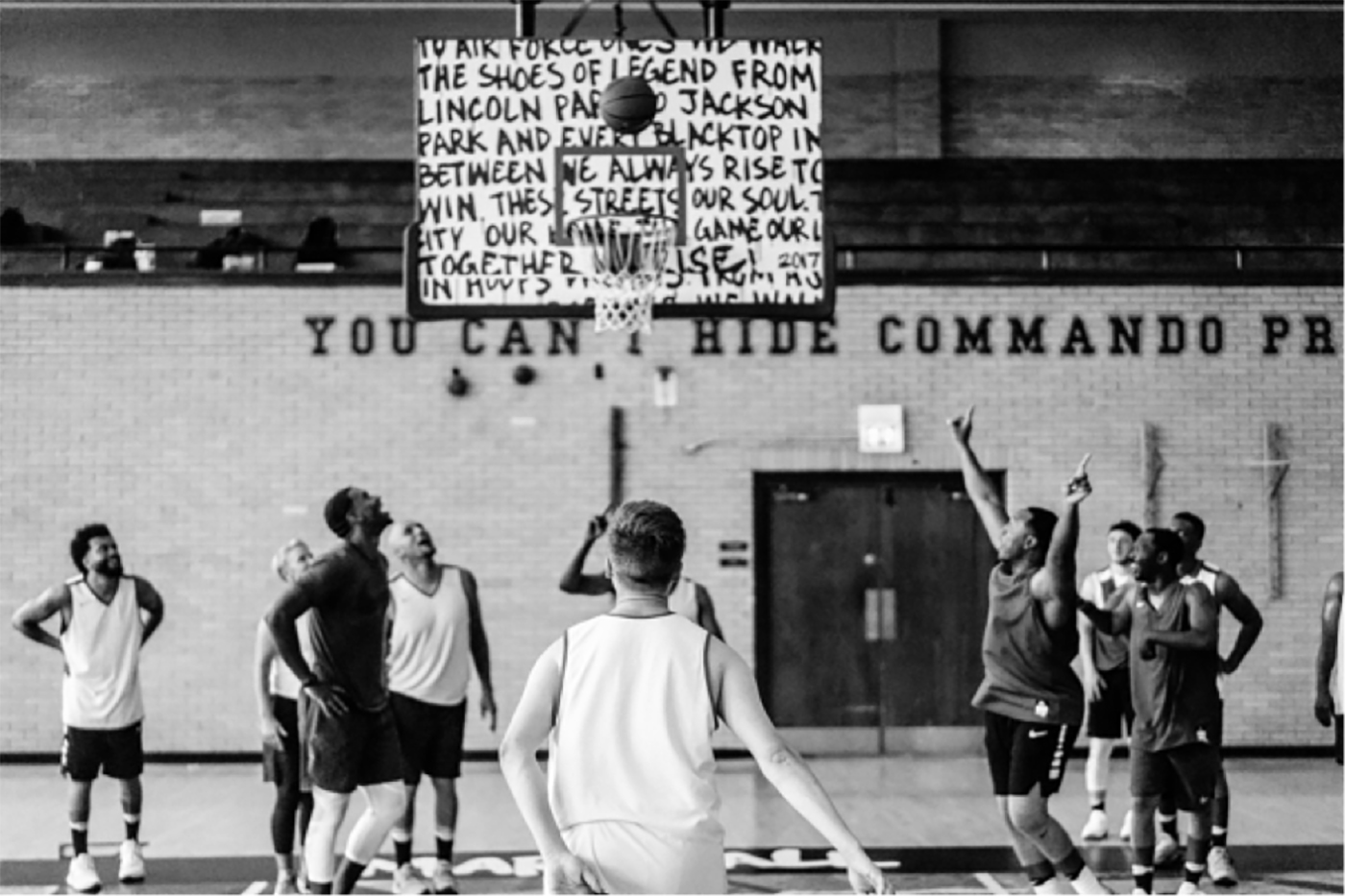 Our last training session outside of the basketball court took us out of our element and into some boxing gloves for some humbling cross-training at Franklin Street Boxing Club in the Loop. By the end of the training session, my arms felt like jelly and I was physically incapable of holding another plank. My respect for boxers has reached an entirely new peak, and I want to add more boxing to my training routine (partially because boxing pictures look so badass).
After one more week of scrimmage and a little bit of last-minute play walk-throughs, we were ready (or not) for the #RiseChicago Media Game on August 5 at the Quest Center.
Once we were suited up (in the latest and greatest basketball shoes, no less), we took to the court. Playing in the Chi League gave me the same childish butterflies I used to get before stepping onto the court in my high school years, but this time it was a little bit different. The lighting, music and MC add a completely new vibe to the mix, modernizing the game into something even greater and more entertaining.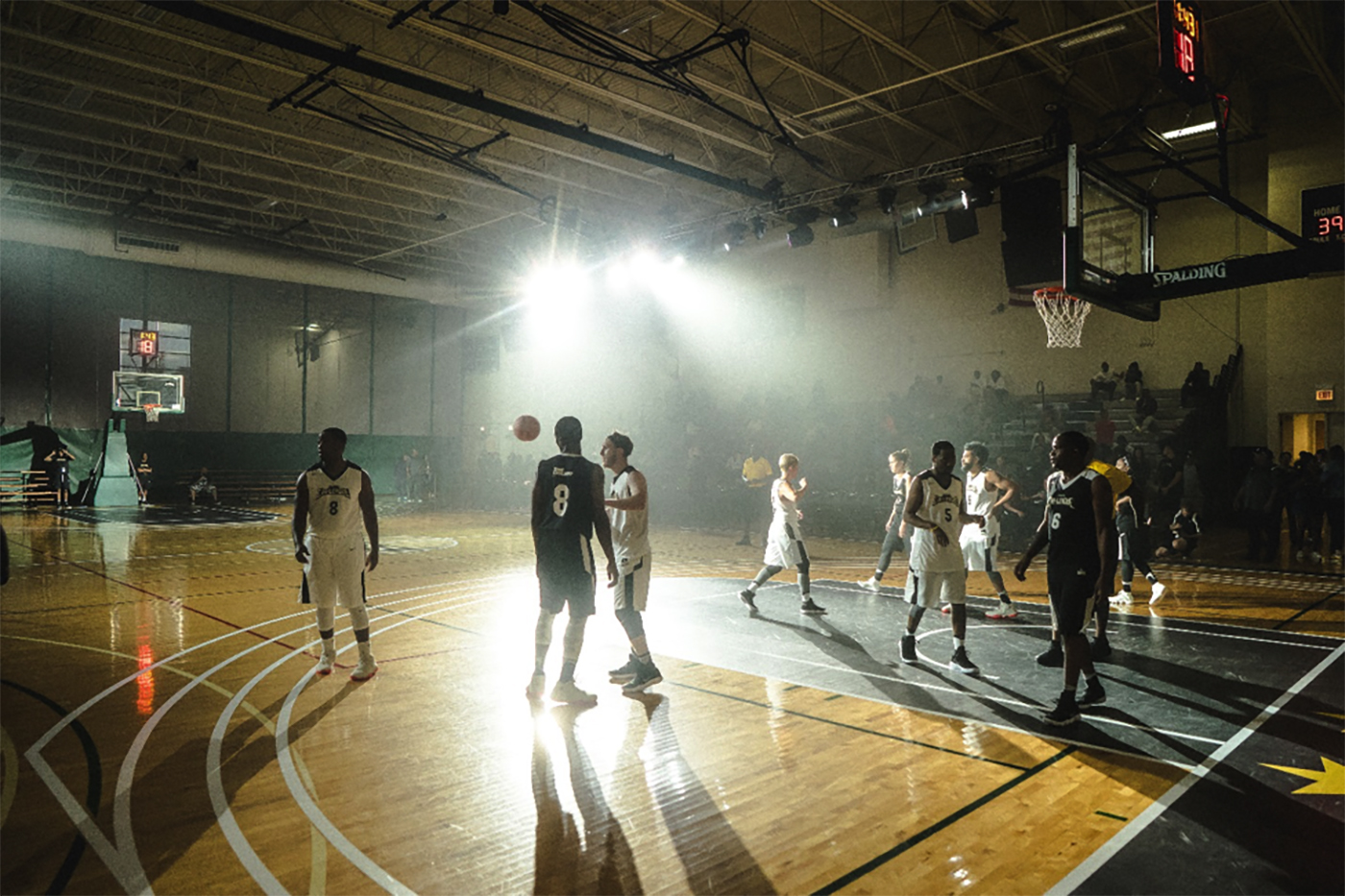 Our team started out very strong, with Justin of Kicks 4 The City helping us run a smooth offense before an unfortunate injury in the second quarter. While the game of basketball brings out the youth in all of us, it's moments like that when we were reminded that we weren't 18 anymore.
And while I'd like to tell you all that we pulled out a narrow victory in Justin's name (because that would make for a better story), that would be dishonest. We lost in a nail-biter, just shy of a few points at the sound of the final buzzer. Camron Smith made his final free throws, sealing his team's victory in the last few seconds of the game (and he was deservedly named the game's MVP).
But really, the game was never about winning or losing. In the end, we are all on the same team. We got to try out some great new gear and promote one of the city's premier basketball events of the year, but more importantly, we had the opportunity to train and push each other to be a little bit better and remember why basketball is so important to us all – it's embedded in the roots and culture of this city.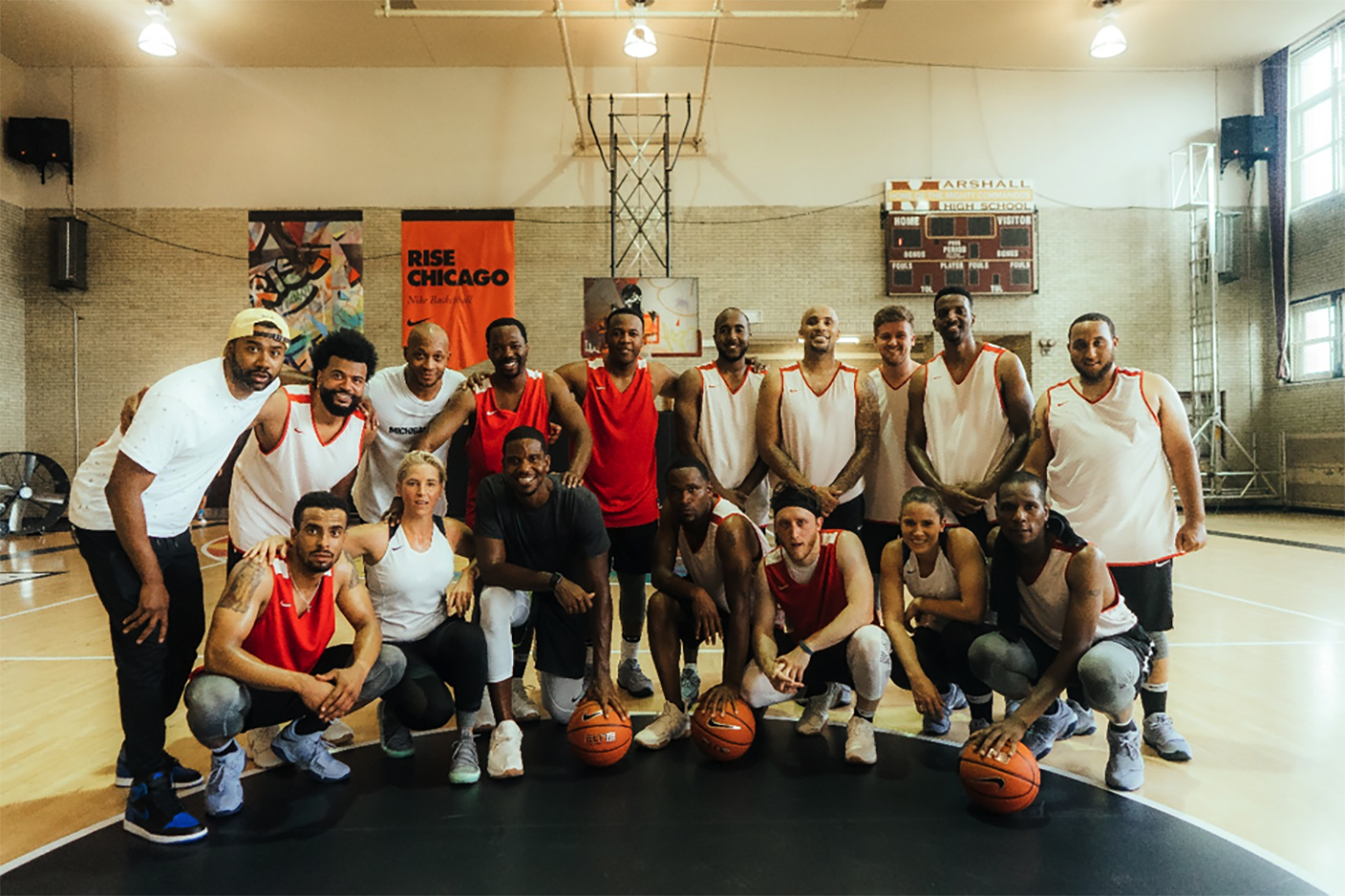 I'm thankful for the opportunity to play a game I love just as much today as I did as a kid, with such a fun and inspiring team. Until next year, you can find me working on my jump shot in those KD's.