The Rise of Mobility Classes in Group Fitness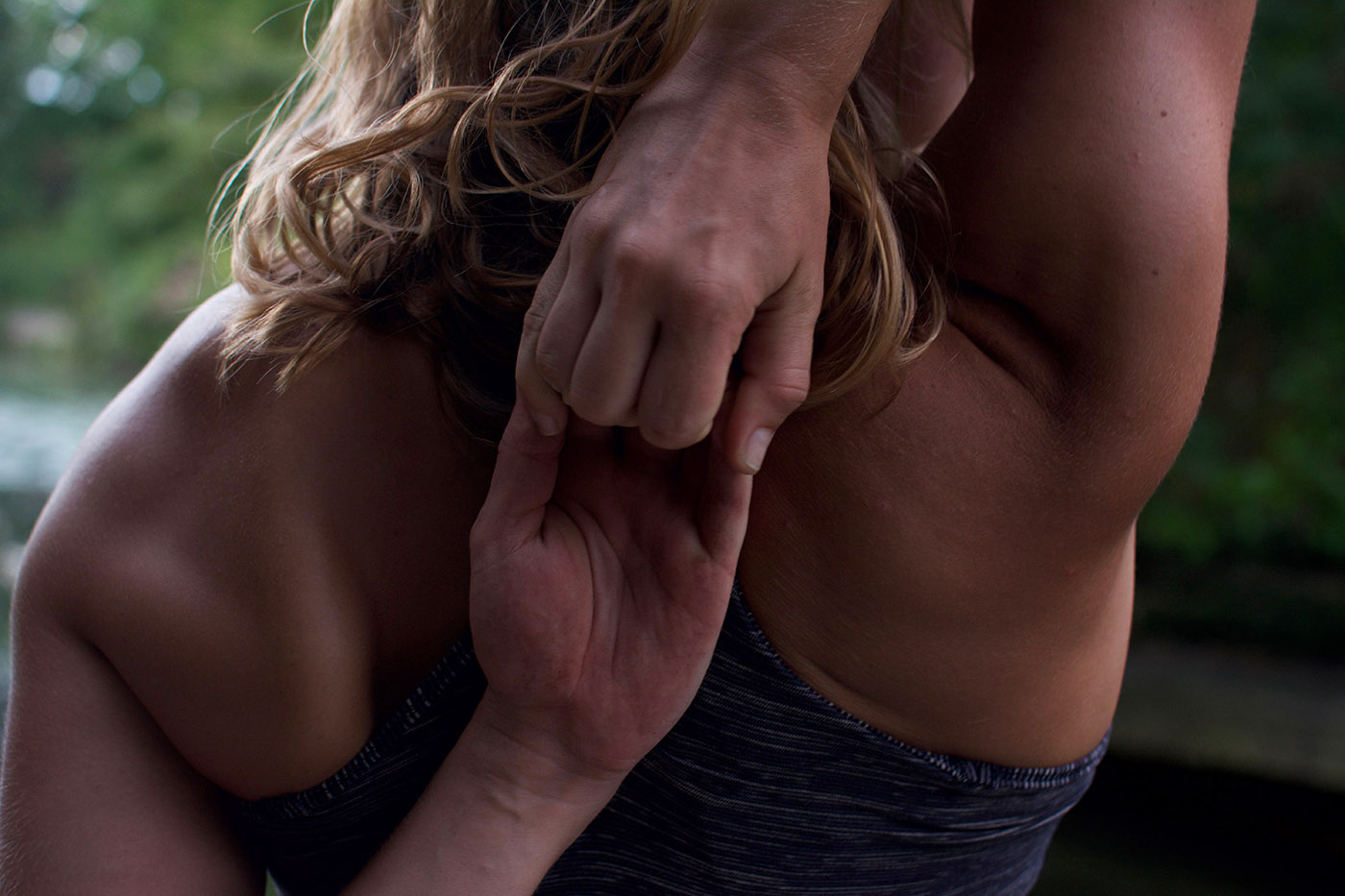 I had a minor panic attack last week about a seemingly minor thing (as most of my panic attacks tend to revolve around.) During a yoga class, I realized I couldn't perform a basic shoulder opener bind where you clasp your hands behind your back with one arm reaching over your shoulder. An informal poll of my co-workers found that I was in the minority, and apparently years of swimming, tennis, and strength training had rendered my shoulders tight and hunched.
It wasn't so much not being able to do the actual bind that gave me anxiety; it was the thought that, "Shit, if I can't even do this, what other basic movements is my body missing out on?"
And thus began my deep dive into the growing trend of mobility-focused group fitness classes.
Mobility is kind of a confusing term to begin with. It's not flexibility, but it involves being flexible. It's not yoga, but it might incorporate some yoga postures. It's not stability, but it includes having core strength. The Washington Post sums up mobility nicely as "how the body moves on a daily basis … being able to walk, sit, run and move the way your body was intended to." So, it's functional movements – things like bending over and straightening back up without pain, or going for a run without being laid up for hours afterwards.
And as you might guess, mobility has tons of benefits for those who incorporate it into their wellness routine. You'll improve your range of motion and your posture while alleviating some everyday aches and pains. You'll also decrease muscle tension, reduce risk of injury, boost blood circulation and recover faster in between workouts.
But let's face it: even though we all know we should be foam rolling, stretching and working with a lacrosse ball on a regular basis, we just don't want to do it. In my head, I know how easy it is to foam roll for ten minutes while watching "Westworld," but I have a really hard time finding the motivation to make it a regular habit.
The solution may lie in group fitness. Gyms across the country are adding mobility-based classes to their schedules, and it's rare to see a big box gym these days without a corner dedicated to half a dozen foam rollers and mats.
ENRGi Fitness recently launched a new recovery program along with an updated studio in their River North location. To complement the high intensity and heavily strength-based classes on the schedule, its Gravity formats focus on inversions to benefit the lymphatic system and speed up recovery time.
Studio Three is another boutique fitness studio in Chicago to offer a mobility-focused class. The studio's 45-minute Performance Stretch is inspired by yoga and uses props like lacrosse balls, tennis balls and pillow bolsters to increase mobility and stability, helping attendees to both recover from the other classes the studio offers and reap all the benefits mobility has to offer.
Courtney Enright, Instructor and Director of Yoga at Studio Three, says that Performance Stretch is based on one of aSweatLife's favorite mantras: if you have a body, you're an athlete.
"Other gyms bring in yoga, and yoga can be intimidating for some people to step foot in. We wanted to incorporate something that catered to athletes. The idea of Performance Stretch is to optimize your performance as an athlete – and anyone is an athlete. People who sit at desks all day, people coming back from injury, people who take two cycling classes a day on a regular basis," said Enright.
"We've found that people like to stretch, but it's hard to set aside time," Enright continued. "It often feels like if you're not sweating, you're not working your body. Once they start working on mobility, people realize they need it regularly and how much better you can be if you stay mobile. Our class helps force new patterns into people's lives."
Another big push for mobility classes? Our increasingly sedentary lifestyle – AKA desk jobs.
"We're on all this technology to make us sedentary," explains Enright. "People are realizing you need to stand tall in order to walk when you're older." Hence, why you're seeing more standing desks and walking meetings around the office.
In terms of timing, Studio Three's schedule makes it easy to add on Performance Stretch as a stackable class. On your own, you can do it anytime: pre-workout as a warmup, post-workout, or as an intentional wind-down session in the evenings. The most important thing, again, is making recovery and mobility a habit.
"Mobility is one of the pillars of being an athlete and it goes hand-in-hand with other pillars like stability and strength," says Enright. And since everyone is an athlete, everyone needs a little mobility in their lives.
As for me? Well, I'm proud to report that after a week of dedicating ten minutes a day to shoulder openers, I can (usually) hit that yoga bind on one side. The other side will take more time, but it's something I can work on a little bit each day … while I'm watching "Westworld."