Nike Chi-League 2016 Recap
"Chicago basketball is ______," was the fill-in-the-blank that was given to us by Nike, in anticipation of the 2016 Chi-League Classic this past weekend at Whitney Young High School. Choosing a single word to end the phrase was a more complicated exercise than it initially looked. Chicago basketball is so many things, and means something different for everyone. For Kevin Martin (who covered the event last year), Chicago basketball is life.
Leading up to the tournament on July 30 and 31, Nike put a handful of us through some basketball-inspired workouts and even let us step foot on the court for a while. Our workout journey prepared us for the final stage: the media game during the Chi-League tournament (read as: they let me and a ton of other media people run around on a court and embarrass ourselves for thirty minutes, and it was awesome).
I either used to think I was way better than I was (probably) or lost a lot of talent in the last few years (probably) or both (ding ding ding), but nevertheless – it was a lot of fun to get back in the game. My good friend and former college basketball player Amanda Boyd joined for the journey (and, thankfully, she admitted the workouts were as hard as I thought they were).
Chicago basketball is STRONG.
The first workout was in Nike's Chicago studio on Michigan Avenue (sign up to work out at the studio at nike.com/chicago). We both didn't quite know what we were getting ourselves into, but when we went upstairs into the training area and saw the heavy weights, we knew it was no joke.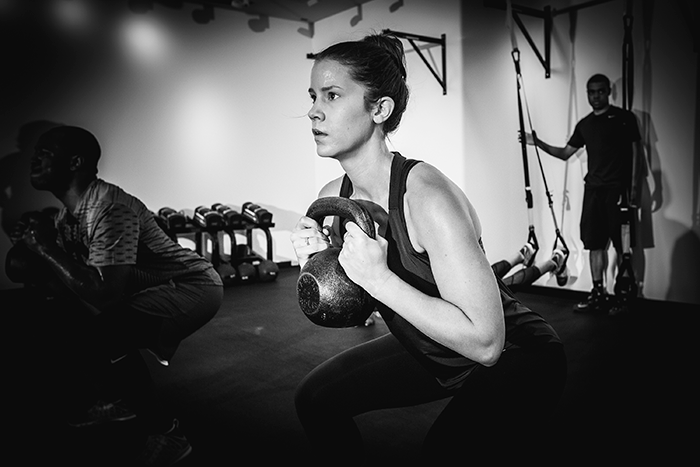 (Photo credit: Nike)
The basketball-inspired workout concentrated on quick feet, strong legs, powerful jumps and energetic arm movements.
"Honestly, I felt the workout was pretty strenuous. The training session accommodated both the physically fit and those that may have fallen off the wagon, including myself. This experience allowed me to work out at a comfortable pace while also challenging me to push myself to the next level," Amanda said.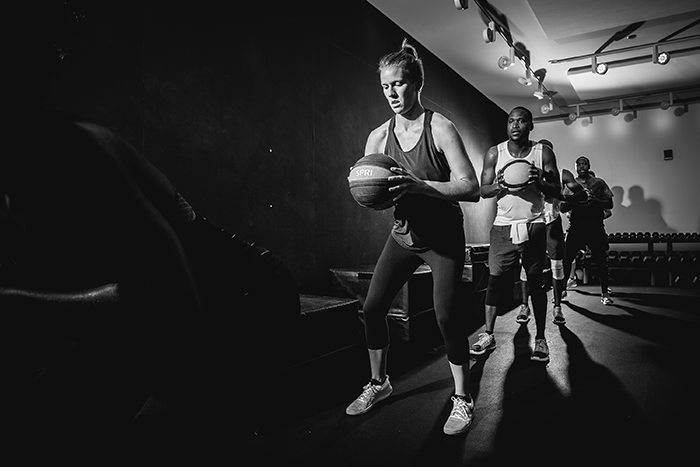 (Photo credit: Nike)
Chicago basketball is PERSEVERANCE
The next workouts got us out of the training gym and onto a basketball court. Stepping onto the court at Station 23 gave me all the feels – my high school senior year came flooding back to me (but unfortunately those same abilities did not). But before we were allowed to step on the court and play, we had to get ourselves prepared.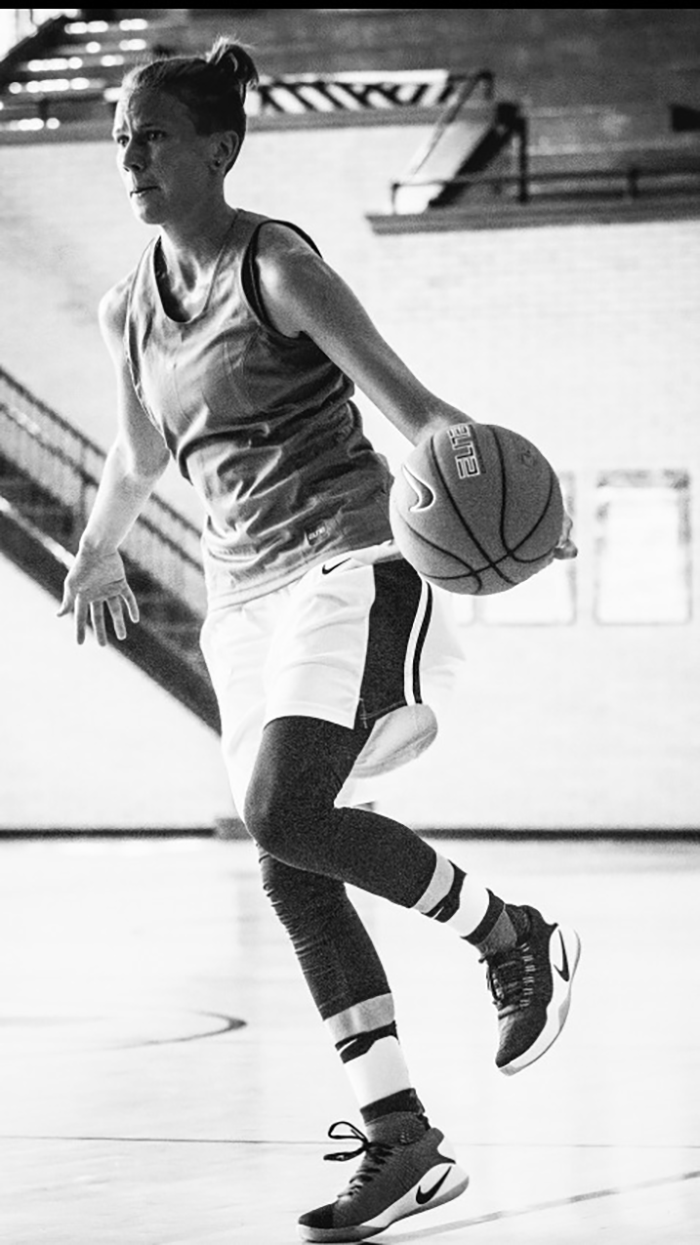 (Photo credit: Nike)
"I was impressed by how the Nike training experience so closely resembled what practices were like at the collegiate level. While the workouts were much shorter with time constraints, the intensity mirrored that of previous workouts as a college-level athlete," Amanda explained.
Chicago basketball is SWAGGER
One thing I can always count on Nike for is great gear. During the workouts and at the media basketball game at the Chi-League Classic, we got to test out some of the newest gear for training and on the court. We even got to trial the new Air Jordan XXXI, which very well may be the most comfortable basketball shoe I have ever worn. I was stepping on clouds.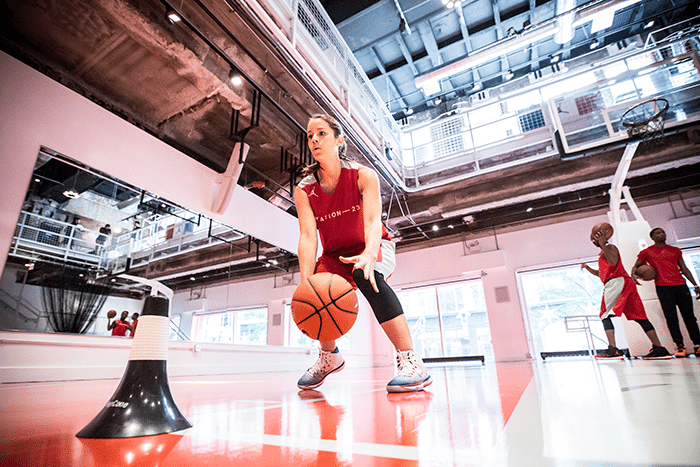 (Photo credit: Nike)
Amanda sums it up best by saying, "It was incredible to experience playing in the newest gear and see how it affects performance. I believe it definitely makes a difference in maximizing my athleticism in an intensive basketball training session."
As someone who perhaps isn't as talented at basketball (raises hand), trying some new top-of-the-line gear was definitely a highlight of the experience – and I'll let myself believe it maximized whatever basketball athleticism I have left.
Chicago basketball is TALENT
Stepping into Whitey Young High School this past weekend was like walking into a Nike Basketball wonderland, complete with black and gold painted logos, a lively MC and a gym full of talented athletes. I have never felt so small as I did when I watched the boys in the high school game during warm-ups – dunk after dunk, one three-point shot drained after the another.
I was reminded how much I love this game and the passion that every player brings to it. The crowd was relentlessly enthusiastic, watching as players poured their sweat and their hearts out on the floor. This tournament had everything you want to see as a fan: buzzer beaters, amazing dunks, comebacks and, of course, Scottie Pippen.
I remain in sheer awe at the talented players and teams present at the tournament. From the three-point shooting skills of Jimmy Gavin to the dunk champion Karrington Ward, there was no dull moment on the court this weekend. Chi-league is the definition of amazing summer hoops.
Chicago basketball is TOGETHERNESS
I was so nervous to step out onto the court for the media game in front of so many people, but it was a surreal experience that I will never forget. Somewhere along the line, I forgot how much teamwork and community goes into this simple game with a ball and a hoop. I am grateful for the chance to be a part of it, I am humbled by playing in it and I am reminded of just how great Chicago basketball truly is. Thank you for the experience, Chi-League; can't wait to see you again next year!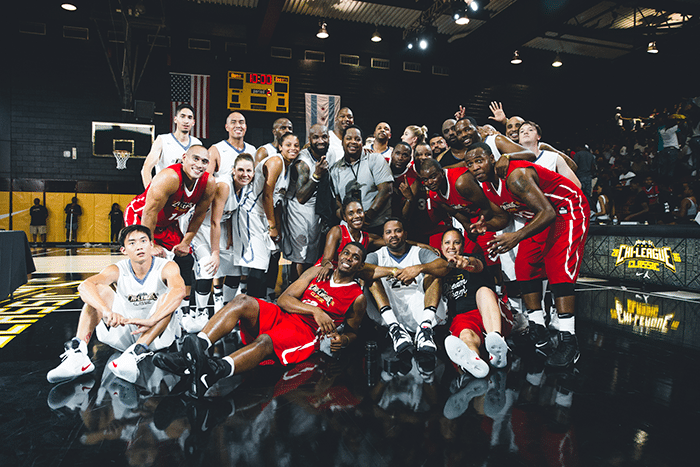 (Photo credit: Nike Basketball)
So, what is Chicago basketball to you? Let us know in the comments!