Say 'Ahoy' to Nautical Fitness Wear
Here in Chicago, Summer 2016 isn't over yet and we're certainly not about to act like it is either. It's when the entire city of Chicago is looking and feeling it's best. From last minute trips to a friend's lake house, to paddle boarding, to beach yoga – and all the fun, summery attire that goes along with these excursions – we're seizing every last moment we can get outdoors.
This morning was one of those moments in particular when I just didn't want the summer season to end. At 5:30 am more than 80 yogis hopped aboard the Spirit of Chicago for a nautical-themed, sunrise yoga flow on the open waters of Lake Michigan for DAYBREAKER. It was freeing, energizing and spiritual.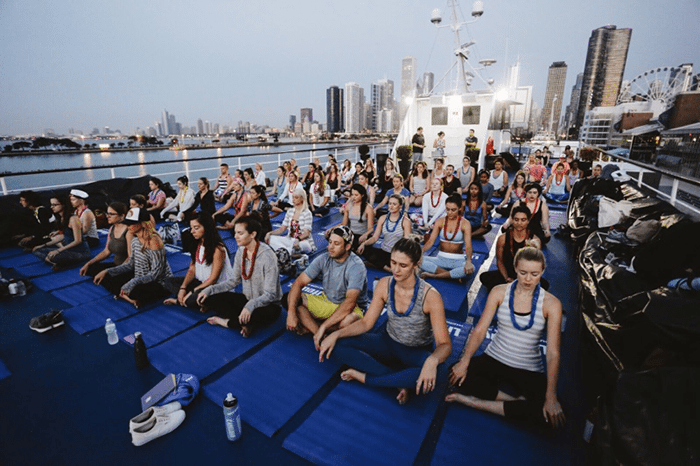 As a refresher, DAYBREAKER is all about starting your day with energy and intention by participating in a yoga session followed by an insane (sober) dance party at a unique venue, all before you check your first email and greet your boss.
It's a global movement focused on wellness, community, music and mischief. These morning raves take place once a month in some of the biggest cities around the world including Los Angeles, San Francisco, Chicago, New York, Miami, London, Paris, Shanghai and more.
I've instructed the DAYBREAKER yoga flow before, but never on a yacht. And what could be more quintessentially "summer in the city" than a nautical-themed outdoor workout and dance party? Dressing the part only seemed fitting.
After investigating what to wear for such a yoga class, I decided there was no better way to flow than with Gold Sheep Clothing's Ahoy Summer Collection of leggings. The collection was inspired by sailing in the ocean with the wind in your hair and a cocktail in hand. It's also inspired by the magical moments found at sea. Although we were sans cocktail this day, we were certainly having a magical (yoga) moment at sea.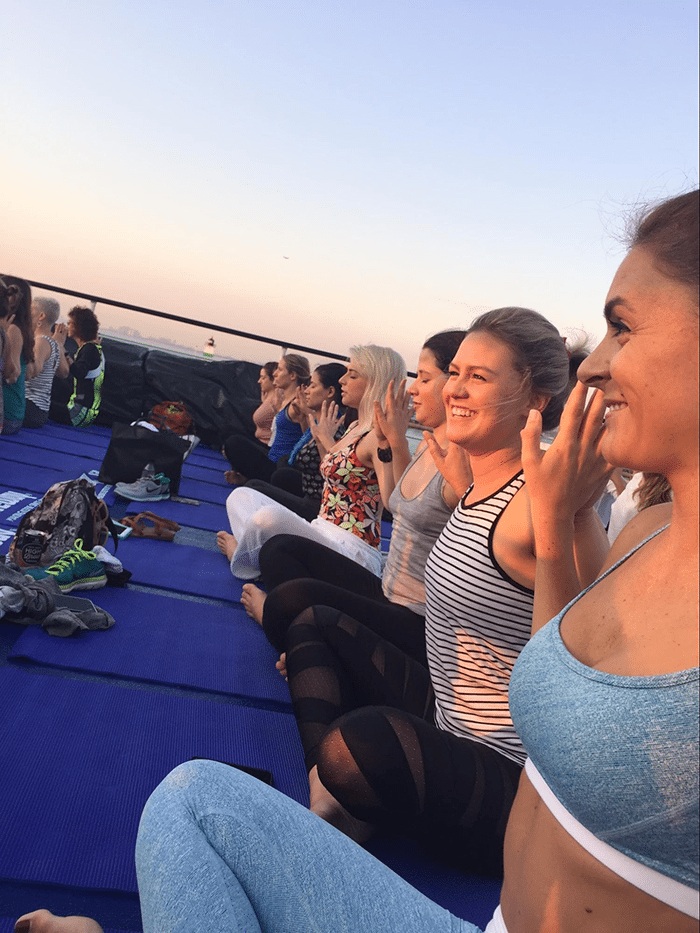 The navy and red anchor pattern was my legging of choice for today, however the collection is full of fun, printed patterns including sailing flags, navy stripes, swimming fish, mermaid scales, martini glasses and more. Basically, there's an adorable pattern to accompany whatever your remainder of summer has in store.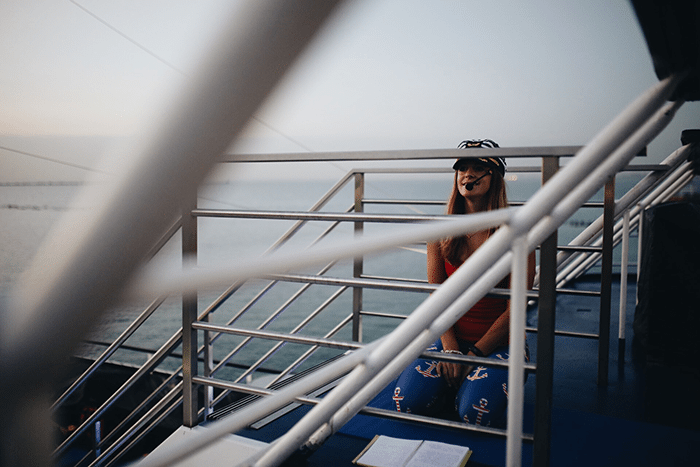 The full Summer 2016 Ahoy Collection at Gold Sheep Clothing is still available if you're looking to squeeze a little more summer out of the remaining weeks we have. Gold Sheep Clothing's mission is to share what's rad on leggings through art and photography. Each piece is handmade in Orange County, CA.