Start Your Morning With Energy and Intention at DAYBREAKER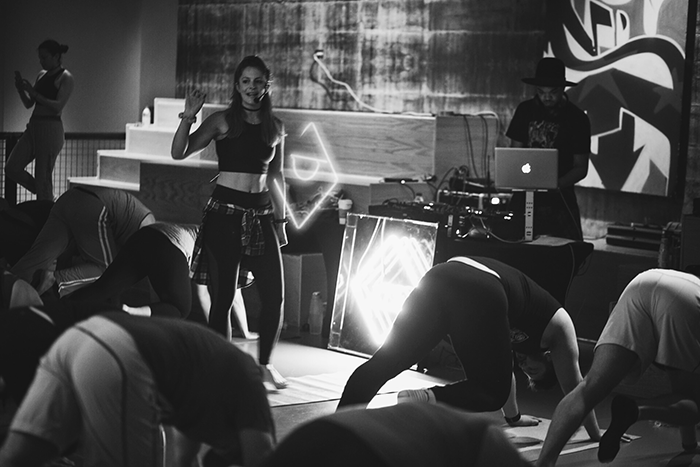 (Photo courtesy of DAYBREAKER)
Doesn't that sound amazing – start your day with energy and intention? Here's how: attend DAYBREAKER. You start your day with energy and intention by participating in a yoga session followed by an insane (sober) dance party at a unique venue, all before you check your first email and greet your boss.  
DAYBREAKER is a global movement focused on wellness, community, music and mischief. These morning raves take place once a month in some of the biggest cities around the world including Los Angeles, San Francisco, Chicago, New York, Miami, London, Paris, Shanghai and more.
What's even cooler? I got to experience first-hand what this community is all about by instructing Chicago's yoga session last month. A '90s inspired "not yo mama's yoga sculpt class" set to a soundtrack inspired by the same decade compliments of DJ Red Rum Rio.
In prep for this month's morning rave, that's less than a week away on June 29th, I've pulled together a list of observations that have me admiring this community of yogi-loving, dance partying, cool AF humans:
Forget Excuses: 5:30am? No problem. 200+ DAYBREAKERs showed up, on their mats (smiling) and ready to party. It was incredible. And not once did I hear someone say they were tired. Don't waste your energy on excuses.
Ignore Competition: In most group fitness classes, whether you want to admit it or not, you're competing with yourself, your neighbor or challenging the instructor's every cue. At DAYBREAKER, there's not an opportunity to compete. The community is about raising the vibrations, applauding everyone around you (no matter how BAD their dance moves are). We're all unique and that makes us all winners.
Choose Happy: Happy is a choice and I don't think there was one negative-Nancy in the building. Every yogi stepped on their mat with a smile of gratitude and a positive attitude. It was refreshing.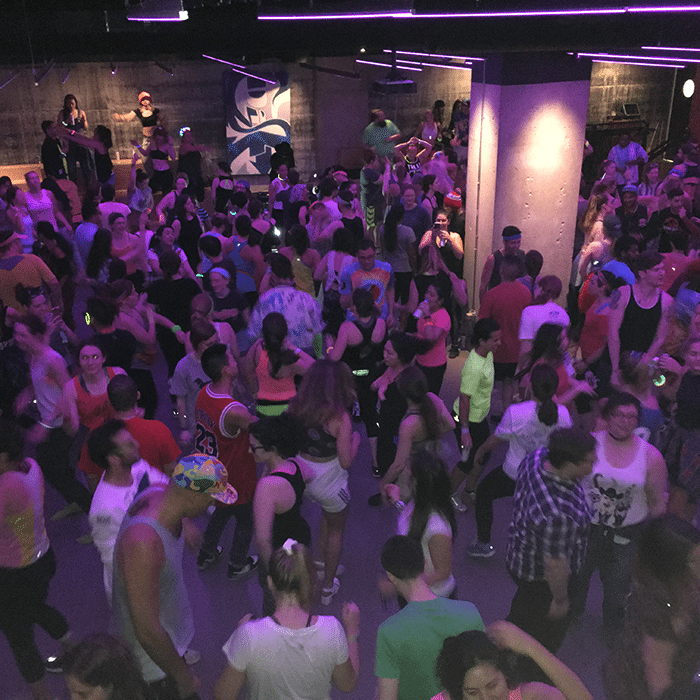 Let Go: Our lives are so predictable. DAYBREAKER is an opportunity to step outside of your routine and just go with the flow. And dance. Nobody is telling you what to do or how to move for a solid two-hours of your life. Just move and see where the music takes you.
That's it. A crazy-cool experience that's unlike anything else. Check out this month's party, themed "Red, White and Boogie" at Morgan's on Fulton, 5:30am. America, silent yoga and rave all before the sun comes up. See you there.