A Week of Challenging Workouts Paired With Myofasical Release
Recovery is having a moment. While there are crazy new kinds of workouts popping up left and right, you'll also find more and more opportunities to pay for some crazy kind of muscular restoration (cryotherapy, compression therapy or a full on recovery lounge to name a few).
I wish I could say that I can make these kinds of commitments a regular part of my workout routine, but when factoring in time and budget, it's not always feasible. So what other recovery methods are out there that aren't expensive and can help keep my body ready for whatever I choose to do on any given day?  
Using a foam roller, lacrosse ball and Davinci Tool, I spent seven days doing some kind of killer workout followed by either 30, 45 or 60 minutes of myofascial release.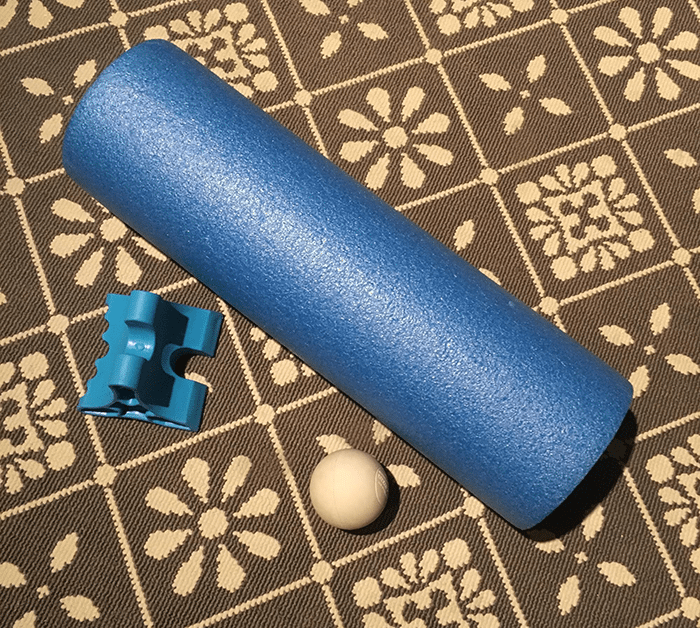 The results? For me, this routine helped with recovery and eased tightness in muscles that otherwise give me trouble. I still felt some of the negative effects of frequent HIIT classes on my hips and knees, but to be fair, I've got a long way to go in terms of resetting my muscles back to neutral. One week of consistent work won't do the trick, but I can definitively say it helped in the recovery process.
The biggest benefit to focusing on at least 30 minutes of recovery every day was the added focus to my day on not only the workout, but the post-workout. It's so often the first thing that gets cut when we get busy, but all the added stress we put on our muscles adds up.
By using different tools for different muscular areas, it helped me get the right kind of stretch where I needed it. For instance, I've gotten tendinitis four times now, every time in some part of my foot. It usually happens when I overexert myself for too long without giving it a rest, or not having the best shoes for a particular workout. I started feeling it in my left foot a week before setting out to test this foam rolling/lacrosse balling theory and didn't know if I'd be able to go through with it. I started using the lacrosse ball for my pyriformis, above my knees and on my feet in the morning just for ten minutes, and I could already feel it helping the tendinitis. When my week of workouts and myofascial release started, I already felt 10 times better.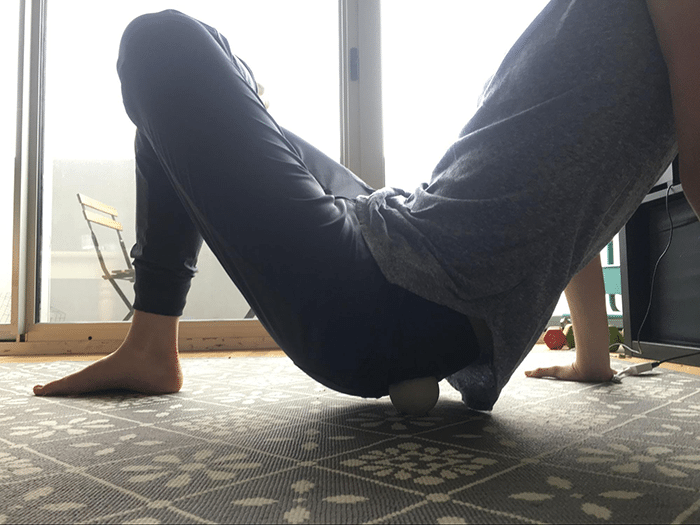 I planned my week's schedule ahead of time so that it encompassed a mix of my own workouts (like a 2500m row and 4 sets of arms & planks on the rower), classes at Sweat Chicago, ENRGi (SWAT, rowing clinic and Shredded), Core Power Yoga for hot yoga and a Core Cardio Circuit class, Nike's Train Chicago, running outside, #Sweatworking at CAA, as well as teaching six times during the week. I then blocked those times out on my calendar, as well as added in an extra 30 minutes for stretching afterwards.
I was surprised at how easy it was to incorporate more of the recovery into my day. Two things helped me here: I brought the Davinci Tool and lacrosse ball everywhere, so even if I just had five minutes before teaching, it helped, and I used House of Cards as my timer for a longer session of foam rolling/stretching. I'm a big fan of using my Netflix addiction as an opportunity to be productive when I can.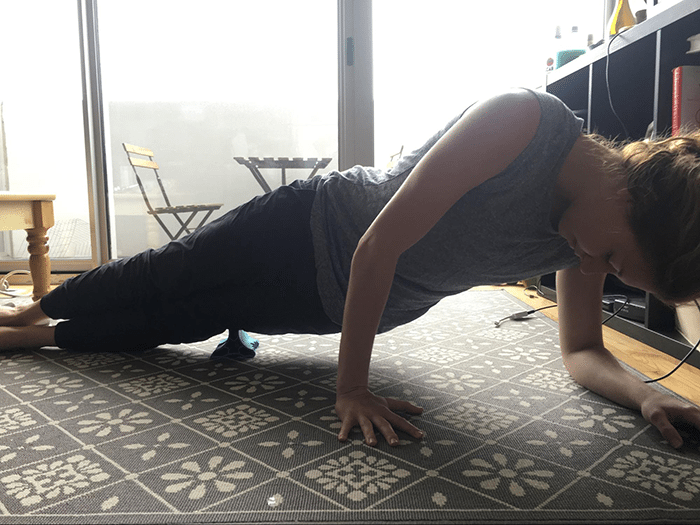 The $60 I spent on recovery tools for me to use whenever I can squeeze it in, at home or on the go, was worth the investment. I plan on keeping up with my own version of physical therapy for much longer than a week to see what it does for my muscles, but I'd also love to know what your favorite way to recover is. If you've got a killer recovery habit, please share!
(Disclaimer: Always consult your doctor or physical therapist if you believe that you're injured. They're way better at diagnosing you than you  – or WebMD – are).
Let us know!
Did this post help you get closer to achieving one of your goals?