Your New Training Edge: Using the Edge Athlete Lounge for Smart Recovery
Along with stretching, yoga, and drinking enough water, recovery is one of those things that runners (or other endurance athletes) often skip out on. I've done the exact same thing – going straight from an 18 miler to a St. Patrick's Day party, or (in one of my most epically dumb moves) going from a 10 mile run to a Hard Pressed session. Recovery, irrational Kristen argued, was optional – and hey, it would only make me tougher in the end.
That is incorrect. While it's true that many marathon training programs (most notably, the Hanson marathon method) have recovery runs after tough runs to get your legs used to running when tired, the fact is, recovering correctly can prepare you for a successful next workout.
Robyn and Brian LaLonde know just as much as anyone how important recovery is when training for a big race. As cyclists and runners with impressive resumes ranging from 5Ks to Ironmans to ultra marathons, Robyn and Brian knew that recovery was just as crucial as training hard, and they spent years trying to figure out the best way to recover for optimal performance. Eventually, after reading piles of research and interviewing professional athletes, physical therapists, and doctors, the LaLondes took what they had learned and created Edge Athlete Lounge to put their techniques into practice.
The results? Instead of needing two days to recover after a particularly tough training session (say, a long run during marathon training), athletes who go to Edge now need only one hour. That's like … 47 more hours I could spend at Big Star.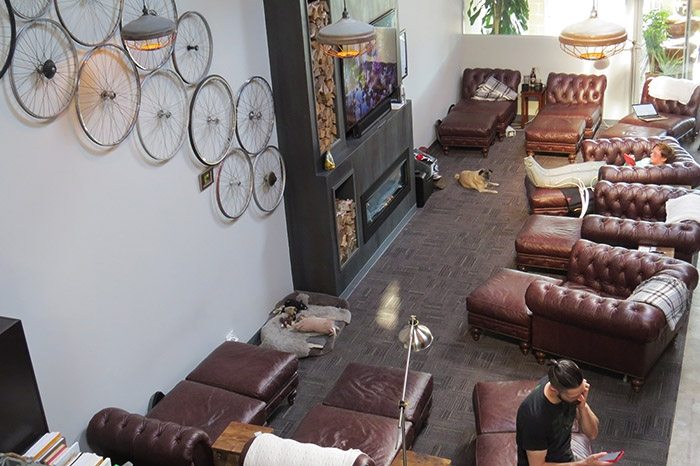 Jeana and I headed there a couple of Saturdays ago to check it out for ourselves – me after a 20 miler, she after a Crosstown Fitness litmus class and actively teaching a barre class. Here's how they do it:
Getting Colder…
College athletes and some seasoned endurance athletes know the pain of the ice bath well. At Edge, athletes can jump into a cold pool for a similar experience. According to Edge's website:
By removing lactic acid, reducing swelling and normalizing adrenaline production, the body can recover faster from intense training. Another benefit? Cold therapy also reduces injury recovery time by quickly treating acute sports injuries.
When Jeana and I tested it out, the cold water pool was set to a stimulating 46 degrees. We shivered and chatted our way through eight minutes, clutching coffee mugs to keep our hands warm.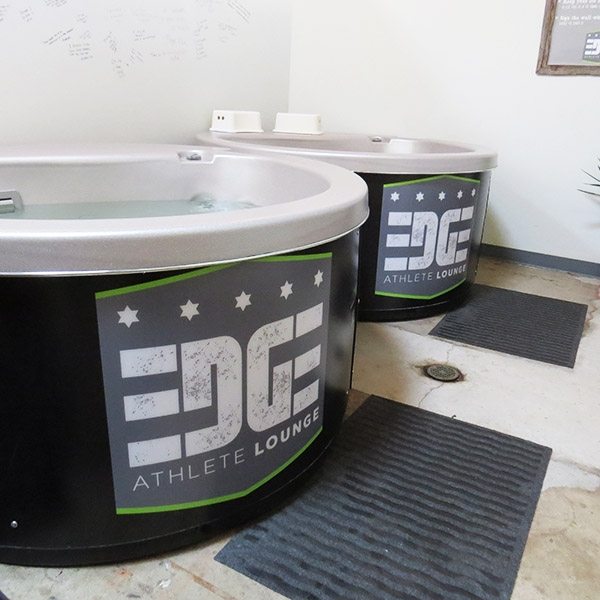 As a cold water pool newbie, I was most shocked by how cold my feet got – significantly colder than the rest of my legs. Robyn explained that was because your feet are among the most nerve-rich parts of your body. And while it was uncomfortable at first, my legs acclimated to the temperature pretty quickly (or else they just went numb). Having a friend to shoot the breeze with helped a lot too.
Getting Warmer…
Of course, cold water therapy is balanced out with hot water therapy. Again, from Edge's website:
Hot Water Therapy = Balanced Muscles. As blood vessels dilate, blood flow is increased throughout the body helping to flush metabolic waste and relax the muscles.  Looser muscles mean greater flexibility and less risk of injury in future training sessions.
Remember the sensation of jumping from a cold pool into a hot shower or a hot tub during the summer? This is like that, but on steroids. Your legs start tingling and while you're not hot, exactly, you're not cold. Until you go back in the cold pool, that is – because ending in the hot tub isn't recommended.
Your prize for surviving eight minutes of cold water, eight minutes of hot water, and four more minutes of cold? Signing the wall, of course.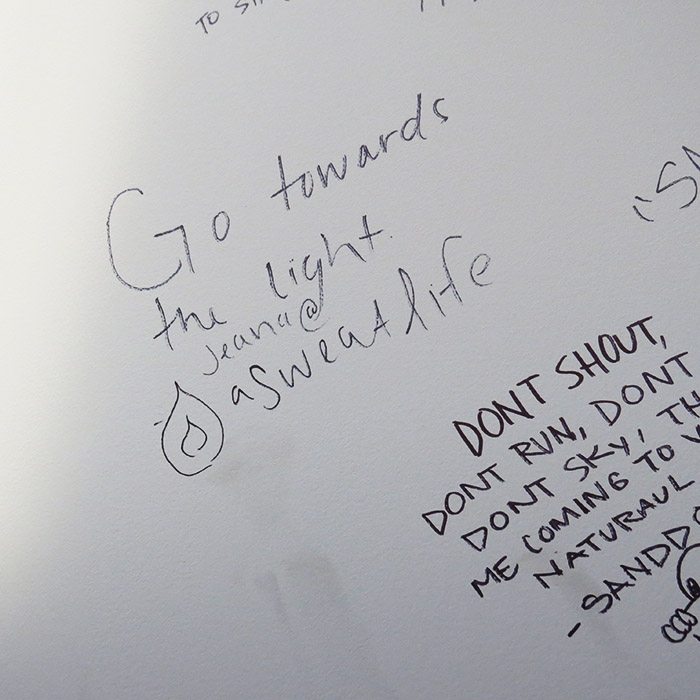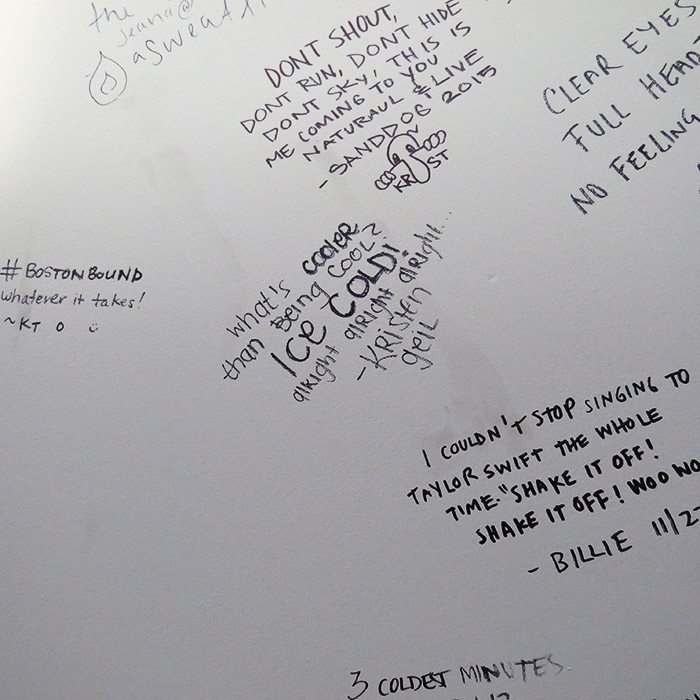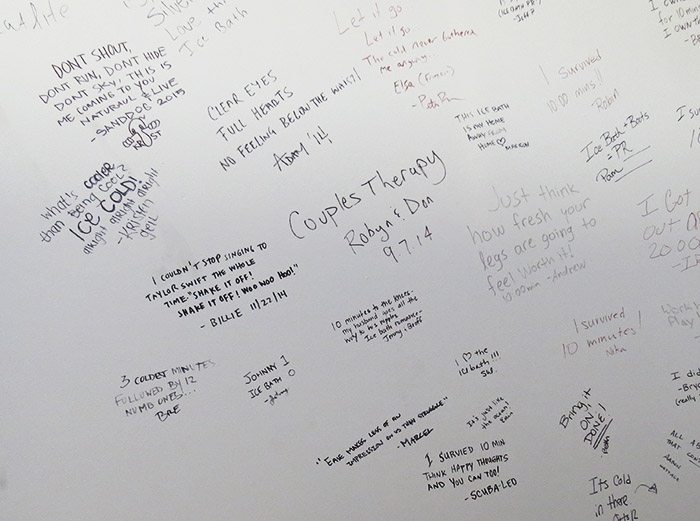 Compression Boots
Have you ever thought to yourself, "Man, it would be really cool to wear an astronaut suit, but only the boots. And it would be super sweet to wear those space-looking boots while laying down in a recliner, reading a magazine and watching golf while intermittently petting a pug and/or napping"?  Me too – and Edge heard our pleas with their RecoveryPump Boot Lounge.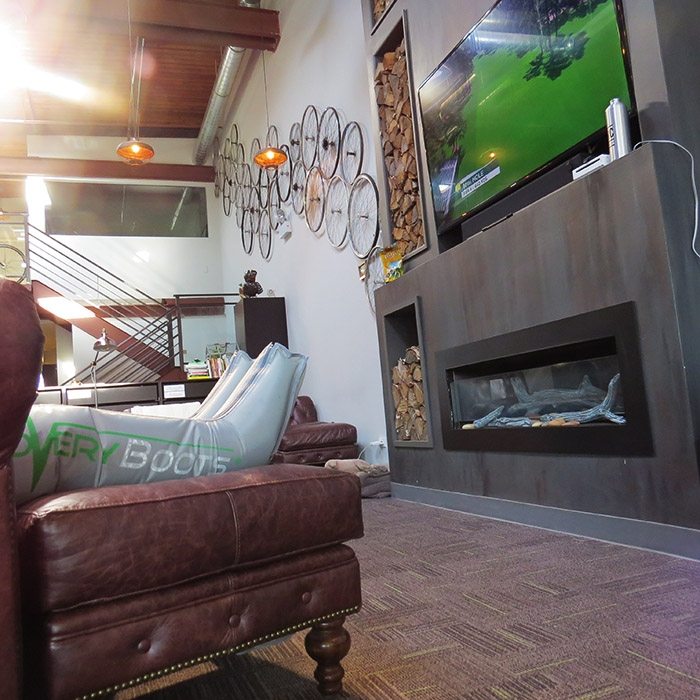 RecoveryPump boots are sort of like a blood pressure machine for your legs. After you zip into them, the boots rhythmically inflate and deflate, starting with your feet and working their way up your legs to your hips, and then back down. This method clears metabolic waste and restores the natural delivery of oxygen and plasma to the muscles, and you can do it daily for 30 minutes to an hour. Edge also has this sort of treatment for your core, if that's your thing.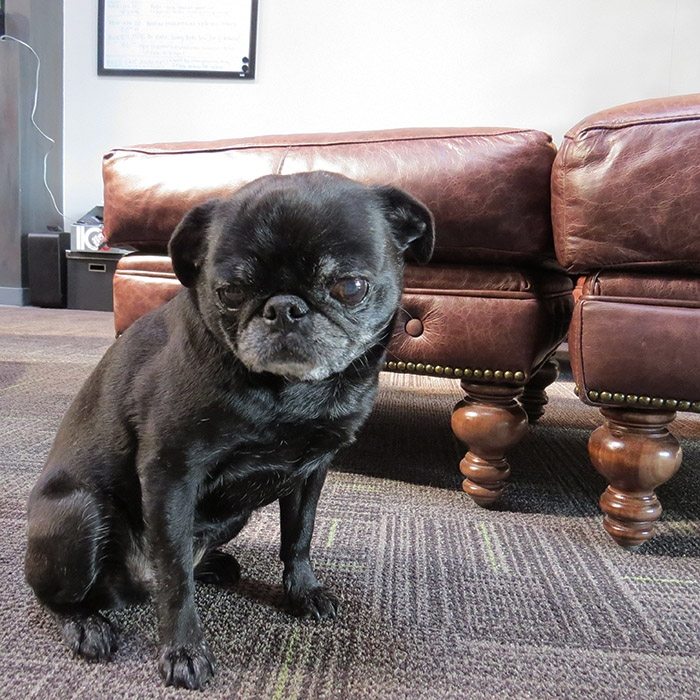 Worth noting: Edge also has the tools for electrical stimulation and targeted laser therapy to further accelerate recovery. Learn more about these tools here.
For Athletes, By Athletes
As we continue to push ourselves further and further with our training, it only makes sense that we have to push ourselves to recover smarter as well. The LaLondes have used their passion for competing to build a unique, innovative community dedicated to helping athletes train better than ever – and reach goals they never thought they'd even be capable of. That knowledge – plus an amazing coffee and food bar, pugs and free parking – will make Edge Athlete Lounge your secret weapon when you're training for your next big event. Or, to make the obvious play on words – Edge will give you the edge over your competition.
Take note, runner readers: Robyn is also one of the coaches for Nike's new Nike Run Club in Chicago. Check her out at a future run or speed workout!
Let us know!
Did this post help you get closer to achieving one of your goals?