Why Athletes Swear by Cryotherapy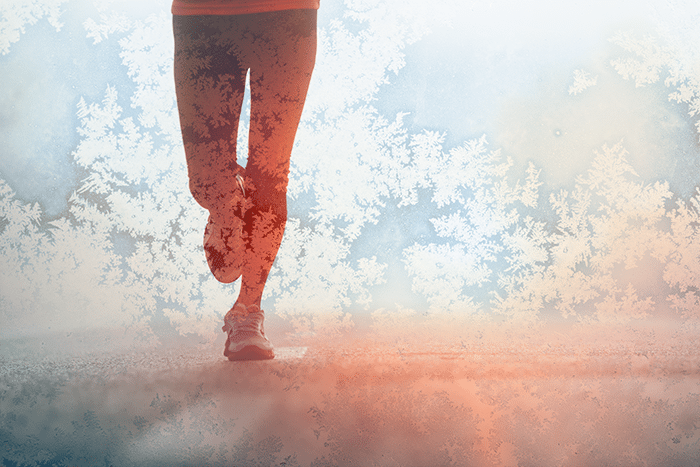 Cryotherapy; the Denver Broncos have used it, LeBron James swears by it and Floyd Mayweather did it to prepare for the fight of the century. To some, it sounds like torture, to others something straight out of a science fiction movie; but in reality Cryotheraphy takes the simple concept of ice baths to a whole new level.
Imagine reducing the time of an ice bath by 15 minutes and increasing the effectiveness. Some of the advertised benefits include reduced inflammation, increased energy, improved sleep, managing chronic pain and reducing muscle soreness. After hearing the many benefits of cryotherapy, I decided to give it a try. After all, I was training for a marathon and after each long run, I could count on something being sore or aching, so why not? But first, I did some research to find out what exactly I was signing up for.
Here's what I found: Cryotheraphy calls for athletes to stand in a cold air chamber for two to three minutes. The chamber itself covers your body from your shoulders to your toes. For two to three minutes, gasiform nitrogen is blown over the body to lower the skin temperature, ideally between 30 and 50 degrees Fahrenheit. But don't worry, although the skin temperature drops, your core body temperature will remain the same. This sudden drop in skin temperature stimulates receptors to release anti-inflammatory molecules and endorphins. Got all that?
Sounds promising right? Luckily, Chicago is home to Chicago Cryo located in Lincoln Park. On a day when I ran 14 miles, I decided to give it a try. After stiffly walking in and filling out a standard 'we're not responsible if this damages you' waiver, Kristen showed me to the changing room. Women have the option to go completely nude but men must sport cotton underwear. No jewelry or anything metal is allowed. The changing room had a big, cozy robe, two pairs of socks and two pairs of gloves. Once I changed, we walked into another room.
This is where shit got real. When she opened the chamber door for me to step in, a cloud of, what looked like, dry ice poured out. I stepped in and the platform rose until my head and neck were out of the chamber. I took off my robe and instantly felt the chill. Kristen told me to let her know if my skin started to tingle at all. Hmmmm, tingle … that made me nervous.
Kristen started asking me questions and before I knew it, a minute had gone by. I was definitely cold, but nothing near the pain of an ice bath. As time went on, I started to focus less and less on the conversation and more on just how cold I was. I started shaking and doing a slight dancey-gangnam style movement when Kristen said 'two minutes down' – at this point I was cold AF. She also told me it was okay to get out at any point now. I told myself I would try and tough it out for another minute, but started to get a slight 'pins and needles' sensation – um, was this the tingle she was talking about? I ended up calling it at two minutes and thirty five seconds. Kristen gave me my robe back, and took my skin temperature, which had dropped to 45 degrees. Success! I had officially survived my first whole body cryotherapy.
So how did I feel? Honestly, really, really cold. It took me several minutes to actually warm up again, but once I did, I felt great. The achiness around my knees had dulled and I had a boost of energy. My legs were no longer stiff; they felt as loose as they do after hot yoga and the effects lasted throughout the day. The last major benefit I noticed was how well I slept that night. I woke up energized and was ready to go after just one alarm (I typically need three).
It is recommended to do cryotherapy a couple times a week when you first get started but it can then be reduced to once a week or once every two weeks to maximize benefits. Overall, this was a really cool (pun intended) experience and definitely worth trying if you're up to braving the chill.
Let us know!
Did this post help you get closer to achieving one of your goals?