Bikini Body Guide Review: How Kayla Itsines' Bodyweight Workouts Are Building a Global Community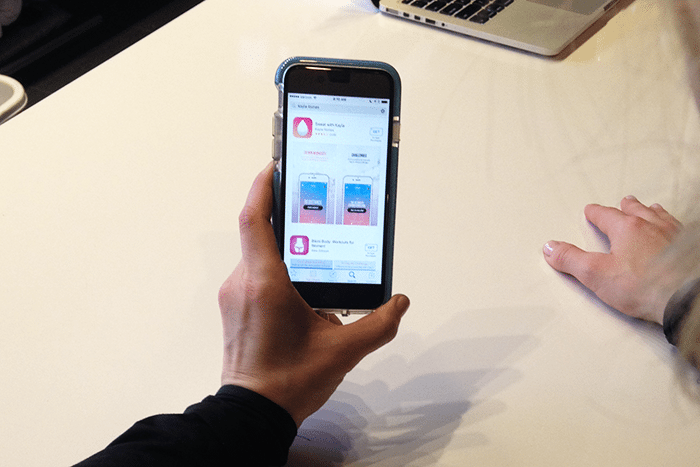 As a dedicated consumer of social media, I take notice of new hashtags that pop up in my "Explore" tab. And a few that I've been seeing more and more recently are variations of "#bbg": "#bbgcommunity," "#bbgprogress," even "#bbgchicago." After some careful researching (fine, Googling), I came across Kayla Itsines, a 24-year-old trainer from Australia and her Bikini Body Guide.
Kayla Itsines built her workout philosophy on two of the same philosophies we lean on here at aSweatLife. First, if you have a body, you have a gym. And second, no matter how much time you have, you have time to build up a sweat.
With these two tenets in mind, Kayla has published the Bikini Body Guide – effective, efficient workout programs lasting 12 weeks and supplemented by eating plans. Your weekly workout routine includes three BBG days (one each focusing on legs, arms and abs), and three steady-state cardio days (like running, biking or elliptical-ing), plus one recovery day.
Reasonable? Absolutely. Always a sucker for a free workout or three, I trialed the free week guide over Christmas recently to test it out myself. Here's what I liked.
*Here's where I pause for a quick rant that Jeana may or may not edit out. Much like if you have a body, you have a gym, if you have a body, you have a bikini body. No matter what your body type, you should feel confident enough to rock a bikini, even if you wish you had more arm definition or less of a butt. End rant!
Editors note: This rant is fair. Carry on.
Mentally Friendly
The circuits for each workout are broken down as follows: circuit one includes four exercises. For example, you may do 10 burpees, 15 pushups, 15 crunches and a 30-second plank. However, each circuit lasts seven minutes, meaning that you cycle through these exercises AMRAP style, getting through them as many times as possible.
After the first seven minutes are up, you move on to circuit two: four new exercises for seven minutes. Then, you're back to circuit one for seven minutes, and circuit two for seven minutes. Voila! Workout complete.
Having to do each circuit for a finite amount of time and only twice through makes these workouts easily chunkable, a real word meaning they're easy to break down mentally so that you're constantly telling yourself, "Okay, I only have to do 10 pushups. Okay, I only have one minute left in this circuit until I never have to do a burpee again."
Efficient
I must admit, when I first saw the workout guide, I laughed at the thought of a 30 minute workout making me sweat. My naive self forgot that things like Hardpressed exist, and that if you really push yourself, 30 minutes is more than enough to get your heart rate up. However, after my first leg workout, as I lay on the floor of my dad's basement dripping sweat, I ate my words.
We've said it before here, and we'll say it again. Thirty minutes is more than enough time for an awesome, heart-pumping, leg-burning workout.
Perfect for Partner Workouts
My main workout partner over Christmas break was my sister, fresh off her senior year of collegiate soccer (and a Final Four run) and transitioning into what she and her teammates lovingly referred to as "being a NARP" (a Non-Athletic Regular Person). This, along with my bullying and incessant nagging, made her the perfect partner to trial these workouts with.
One of us did circuit one, while the other did circuit two. Then we switched. Easy, peasy, bicep-squeezy.
No Equipment Required
While some exercises called for dumbbells (like walking lunges), they're by no means required for a solid workout. If you have the dumbbells or the medicine balls, great! If not, your workout will not suffer.
Virtual Sense of Community
While I haven't gone tooooo far into the rabbithole of hashtags on Instagram, Kayla makes a point of reposting progress pictures from women who have been following her program for several weeks. The positive comments and encouragement are kind of awesome to see, especially when it's so easy for anonymous trolls to bash strangers on the Internet.
While the workouts are for sale online (starting at about $50 USD), a life hack for someone on a budget would be to search "BBG" on Pinterest. But you didn't hear it from me.
All in all, these workouts are great for someone with a basic level of cardio and fitness looking to build a routine (as so many of us are this time of year). Over time, I think it'd be really easy for someone to use this format to build their own workouts based on their fitness goals. If you're just dipping your toe into the fitness pool and you're looking for a user-friendly, equipment-free workout that won't demand hours of your day, Kayla Itsines' BBG workouts may be just the thing you need.