Get Out of Your Comfort Zone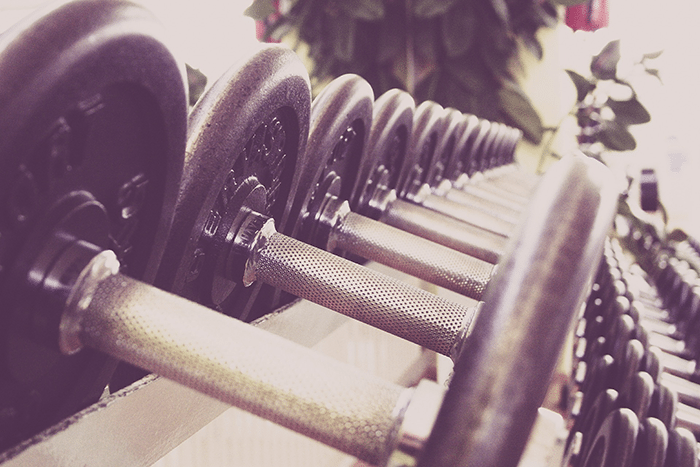 No matter how long you've been working out, there are always things that will push you out of your comfort zone. Whether it's trying the new peg board at Crosstown Fitness Northside or lifting heavier weights, that next step can sometimes feel like a giant leap. For me, Hard Pressed represented one giant fear. Their NCAA strength coaches and huge weight lifting machines were a whole different world outside of the group fitness classes I was used to. But once I pushed myself over the cliff and jumped in, I saw just how many benefits there were to facing my fear.
Redefine your limits
As much as I love my regular trainers, I know what they expect from me. Working with Max and Collin at Hard Pressed was like hitting reset on those expectations. That "getting to know you" period forced me to question if those weights I usually pick up really were my very best. And it turns out, I can lift a lot more than that. Now when I'm struggling halfway through a set in circuit training, I can tell myself that 15-pound dumbbells aren't even my best and push on through. If you think you can't do 30 seconds of pushups from your feet, don't start on your knees. Push yourself to try it. If the worst thing that can happen is that you fail, at least you know what your limit is.
Draw out your flaws
If you're doing the same thing every day, you probably are repeating the same movements over and over. While your form might be good enough, trying something just a little bit different might exaggerate your little flaws and help you make the corrections that keep you in the gym and out of your physical therapist's office. I squat all the time with 15-pound dumbbells on my shoulders. At Hard Pressed, Max coached me as I squatted 115-pounds in a power squat machine. All of a sudden, my tendency to knock my knees in a little bit became obvious. He was able to coach me through so that I would drive my knees out as I squatted, which I can bring back into the gym for my light-weight squats.
If you dread the rowing segments at SWEAT, try a full rowing class at Iron & Oar. Dan and James, coaches at Iron & Oar, will use that hour to make sure your form is perfect so that the next time you're at SWEAT, the rowing segments will feel like a jog around the block.
Find your sore
When you do the same workout every day, sometimes you can work your very hardest and still not feel that same soreness you once felt. While it's great to be able to get through the day without pain, this can also be a sign that you're starting to plateau. If you want to keep seeing change in your body, you need to switch up your routine.
After my first session at Hard Pressed, I couldn't lift my arms up past my shoulders. As difficult as this made it to get my sweatshirt off by myself, I knew that I was challenging my lats in a way that they hadn't been challenged in way too long. If you love going to Shred415, try joining a fun run with Nike Run Club or Fleet Feet. Improving your endurance running might hurt tomorrow, but it will help improve your sprint times when you're back on the treadmill.
What fitness challenge scares you? How are you going to push yourself out of your comfort zone?