Paddle Board in Chicago with CrossTown Fitness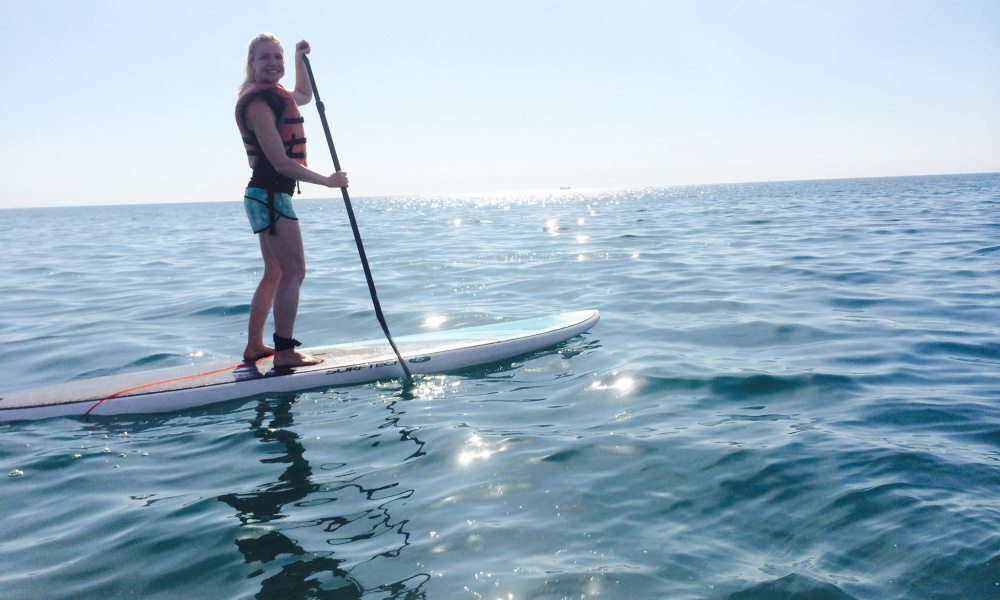 The second we see the mercury level raise above shivering, we move our meals and our workouts outside. Every Saturday at 8 am, CrossTown Fitness and Chicago SUP are combining forces to take your workouts to the beach for a class that combines HIIT and working out on a stand-up paddle board in Chicago.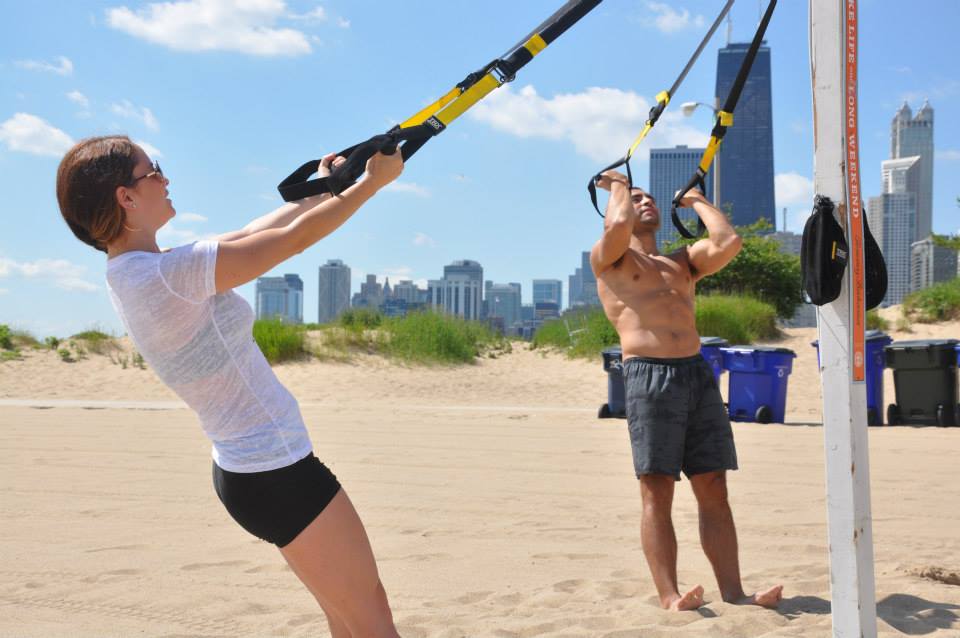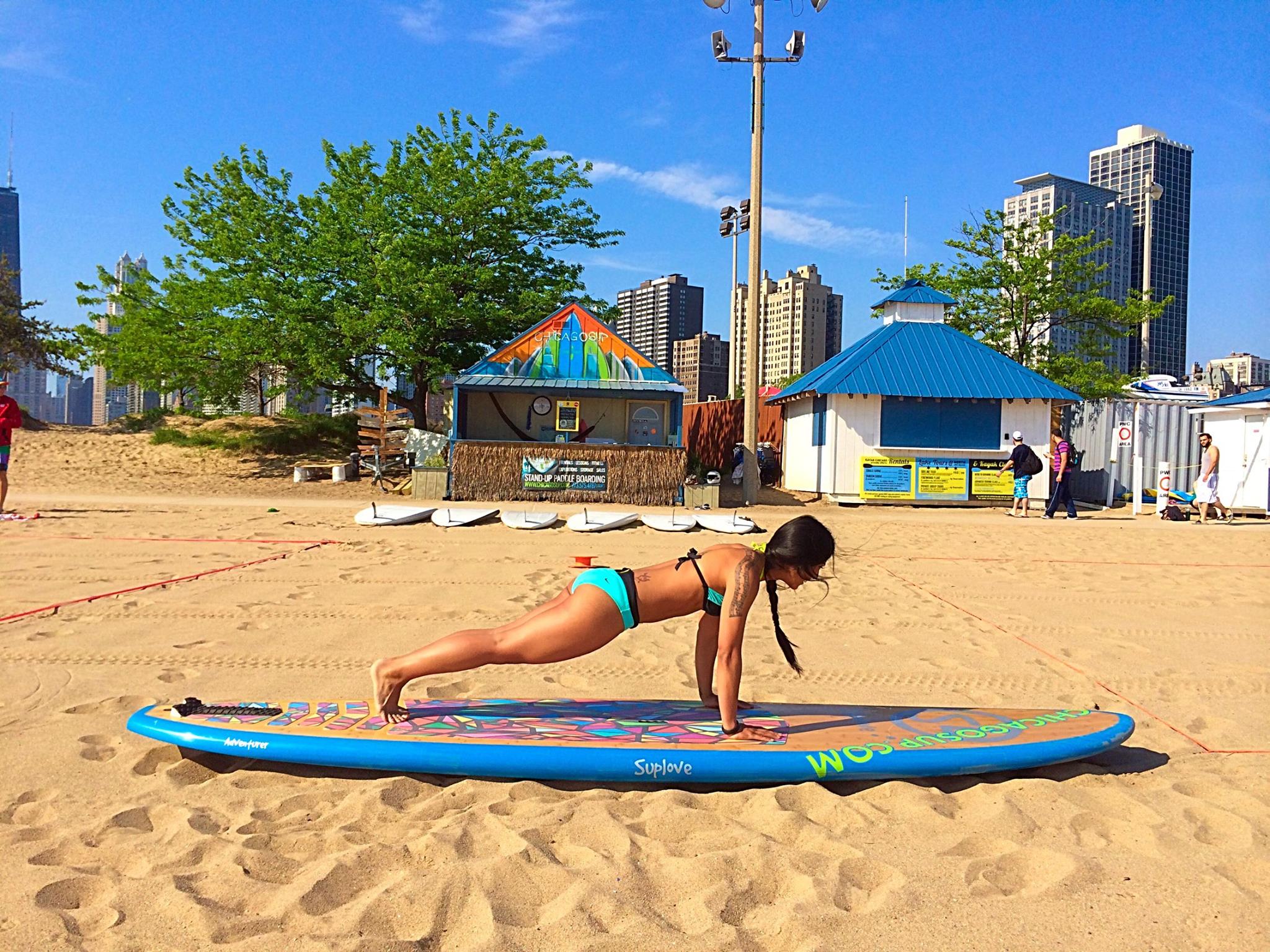 When my mom swung into town for some QT, we covered ourselves in sunscreen and hit up the class. We were lucky to float around on a glass-like Lake Michigan and seriously enjoy our time together.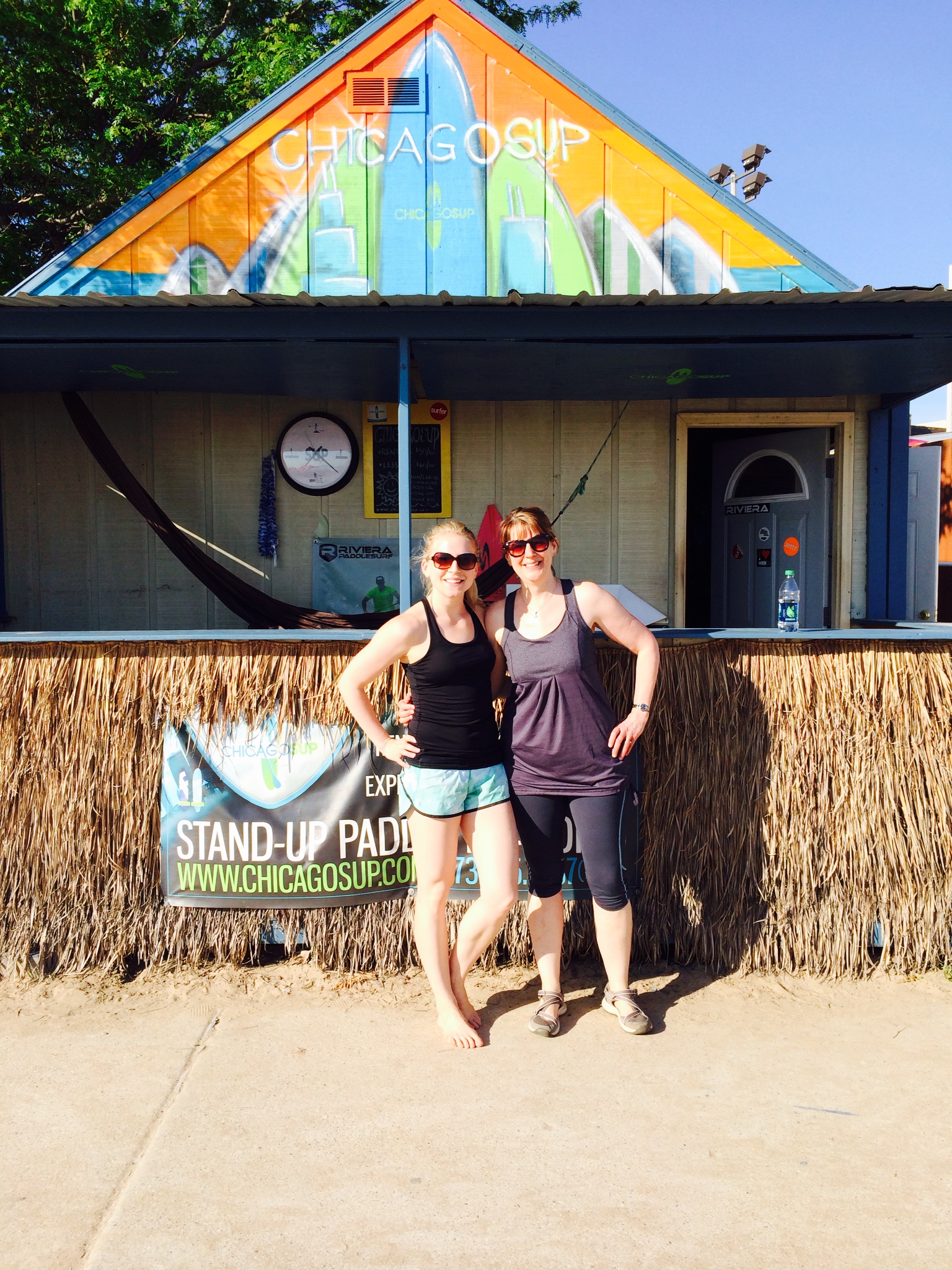 Just standing on a paddle board is a balance workout. You have to stabilize just to stay alive. Actually, that's a little over-the-top. You have to stabilize to stay standing. The personal floatation device will keep you alive.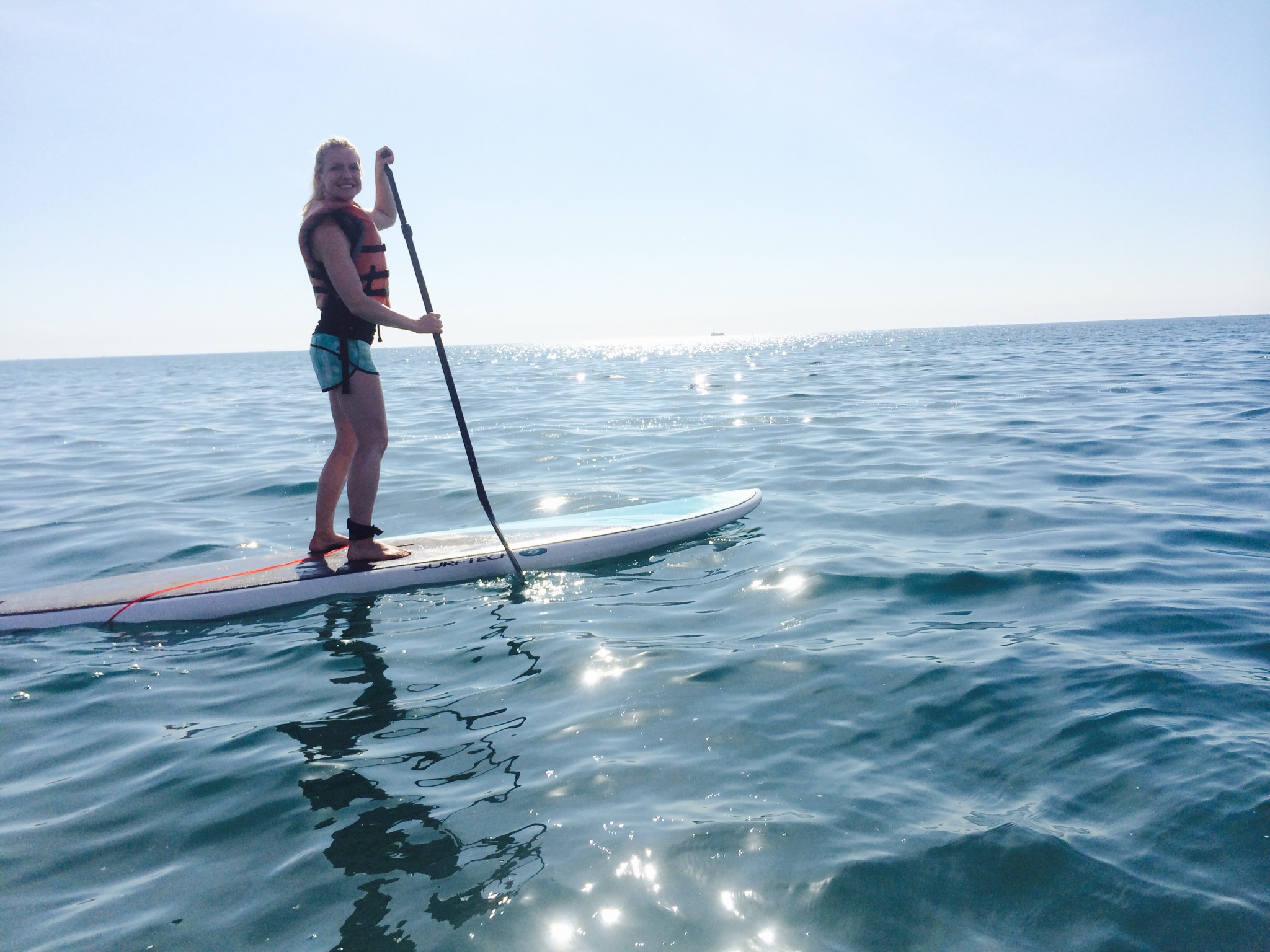 If you want to experience these Saturday morning HIIT workouts with a peaceful stand-up paddle board finisher, sign up here.
I'm excited to be jumping onto the stand-up paddle board again with CrossTown Fitness (which was kind enough to invite me) for the Burpees and Brunch event June 28. After three mini classes from Chicago SUP, The Dailey Method and CrossTown Fitness, and 90 minutes of work, you'll be happy to see brunch.
Sign up here.