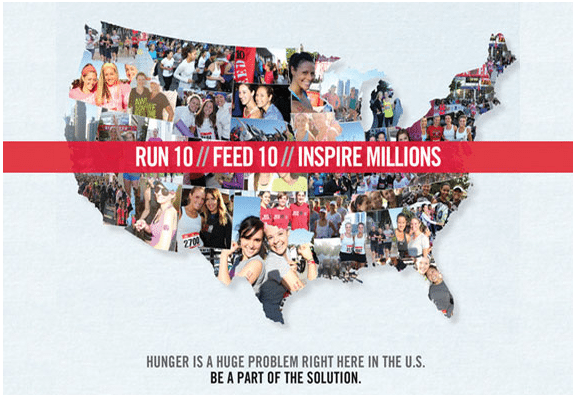 Every day, so many of us take a refrigerator full of healthy food for granted while 49 million Americans wonder where their next meal will come from. That's a lot of hungry people in our own backyard and there's something you can do about it.
Women's Health is working with FEED Projects to hold 10K runs in cities across the country. For every participant that races and raises $100 in Chicago, New York, San Francisco and at fun runs nationwide will help feed hungry people in the surrounding area.
Wherever you're running, you can help ease the hunger pains of those just outside your own front door. Fundraising from RUN10FEED10 in Chicago will go directly into helping the hungry in out own community.
Register here and use this discount code for $5 off any race across the country: WHANDERSON
I'm running 10k to feed 10 people in Chicago October 19. Want to run with me? I want you to be on team FabFitChicago! We'll run together and raise funds together. Just go to the FabFitChicago fundraiser page and click FUNDRAISE FOR THIS CAMPAIGN and you'll instantly have your own fundraising page as a part of our Team.
Running the Chicago Marathon like Kristen? A 10k will feel like a breeze a week later!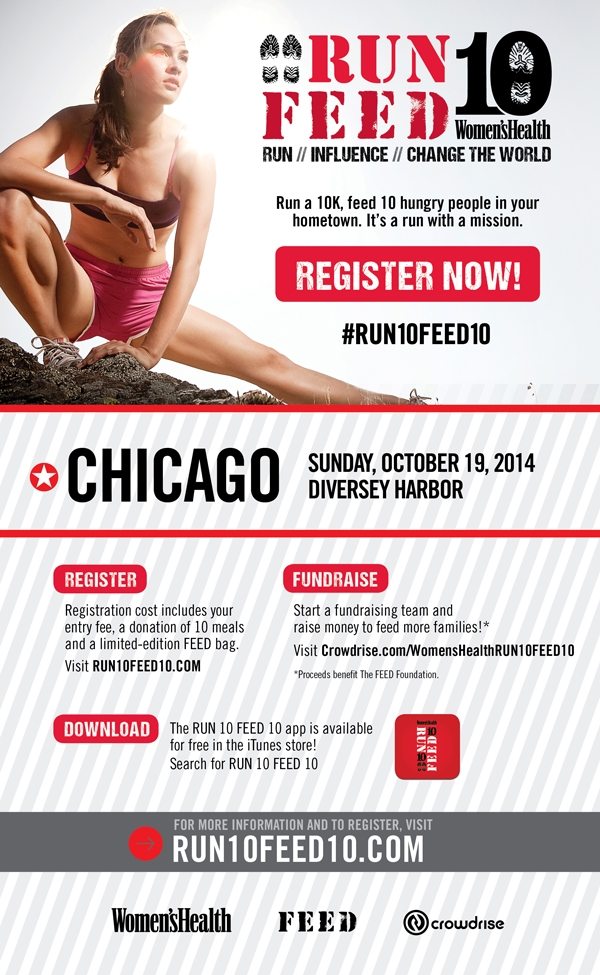 Planning to run? Let us know in the comments!
More reads to help you live your best life: