Fit Apps: NTC's Core Power with Serena Williams
I've posted about my go-to apps for fitness instruction when I'm traveling or just don't feel like going outside (hello winter in Chicago). One of my favorites is the NTC app for a few reasons, the main one being that each exercise in every workout is accompanied by an instructional video that shows exactly how to do each full exercise. Usually you find, step A, step B and a big question mark in between.
NTC partnered with Serena Williams to create a 15 minute expansion workout that you can download now on your NTC app for Android or iPhone. Serena's workout targets your core with three sets of five exercises that you can do at home or in your gym with an exercise ball and a resistance band.
A run-down of one circuit in the tennis-great's workout is animated below, but these GIFs move a lot faster than you should:
1. One minute of stability ball back extensions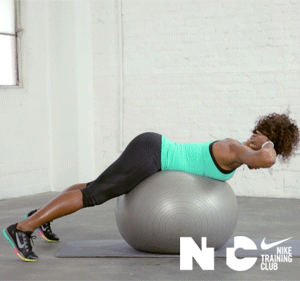 2. One minute of stability ball knee tucks
3. One minute of stability ball transfers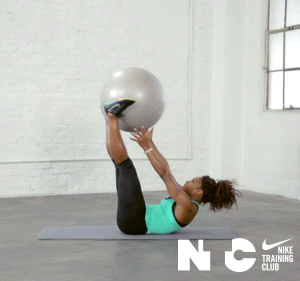 4. One minute of resistance band hip extensions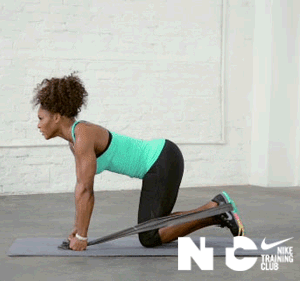 5. one minute of resistance band lateral strap replaces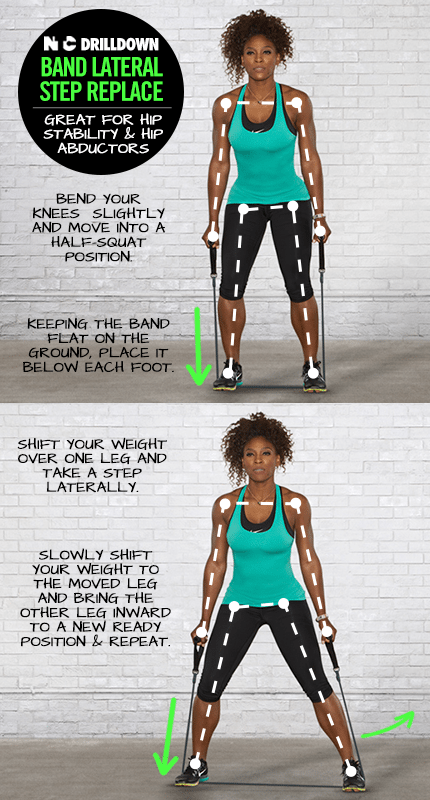 Download the app (for free on Android or iPhone) and you'll get the added motivation of a trainer's voice encouraging you along the way and the ability to select music to accompany you sweat session.
When I did the workout, I paired it with a 60 minute run, which was the perfect combination for the time I'd set aside to workout. But if you're strapped for time and only have 15 minutes, the app's timer and coach will keep you moving and on-schedule to tighten your core.
Disclosure: Nike Women gave me these sweet image/GIF files and some swag, but did not compensate me to post about the Core Power workout. I will always only post about apps, workouts and classes that I like.