Who We're Asking for Cozy Earth Bamboo Sheets This Holiday Season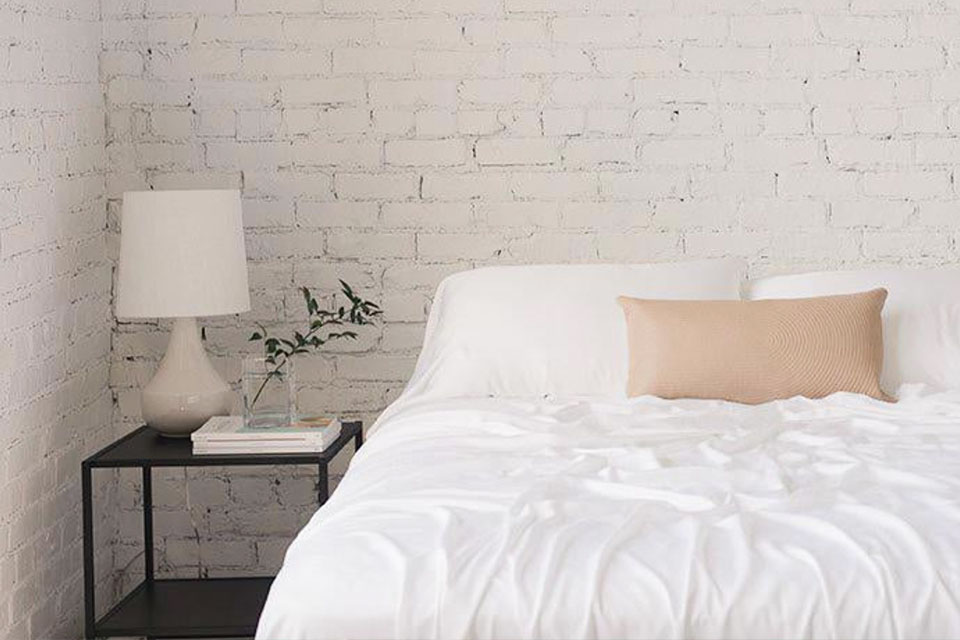 (Buy the bamboo sheet set here and use code ASWEATLIFE to get 35% off of anything from Cozy Earth)
Every holiday season, my wonderful mother-in-law asks for gift lists. And without fail in the early years of my marriage, I would stumble over what to ask for. But what I've learned over the years is to save up the household purchases that I simply do not want to make for myself, but absolutely need in my life. Beautiful bakeware and pots and pans have been welcome gifts because of this annual question: "What do you want for the holidays?"
This year, the gift I'm advocating that you ask of the person in your life who wants to get you fancy things is this: a new set of Cozy Earth Sheets.
Here's why: a new set of these bamboo sheets just might be what you need to sleep a little bit better. These luxuriously soft sheets feature a breathable weave that keeps you at the perfect temperature and an incredibly soft sateen finish that sweeps you off your feet the second you slide into bed.
The set includes a fitted sheet, top sheet, and two pillowcases packaged in a stylish, reusable Cozy Earth tote. And honestly, a nice set of sheets will make your bed-time routine feel a little more relaxed, luxurious and might be just what you need to get a better night's sleep.
For context, we recently gave away a set of sheets, and here's what the winner said, "Husband looked at me like I'd lost my mind when I ran to the living room carrying them like a baby and asked if he wanted to feel them .. and made him rub them on his cheek, but whatever!" We get it.
In the market for a great gift? Here's who we'd gift these to: A close friend or family member who has mentioned that they're focusing on their nighttime routine or working on getting a better night's sleep. You'll want to be sure you're close enough with that person to know what size bed they have and the color of their bedroom decor. Alternatively, you could always spring for a Cozy Earth gift card for the giftee whose bed size you're not sure about – tell them to spend that sweet cash on the sheets of their dreams.