Your May Workout Playlist is Here!
The weather outside is heating up and so are the beats on our monthly workout playlist! Summer is right around the corner so it's time to prepare your body for all the outdoor activities to come, whether that's running, hiking, or even just jumping up and down in the crowd at a music festival.
As a fitness instructor constantly streaming and downloading new tunes from the depths of Spotify and Soundcloud, I want to save you some time playlisting so you can enjoy more time at the gym or on your favorite running trail. See below for 11 new songs you need on your May workout playlist, as well as suggestions for how to utilize them.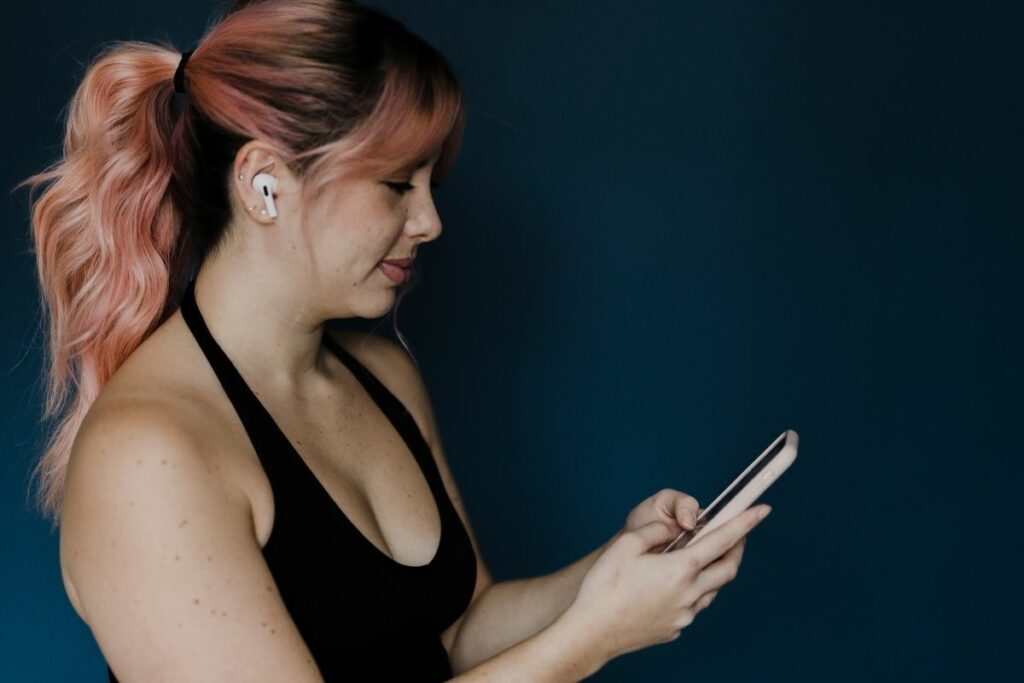 1. "About Damn Time" – Lizzo
It was "about damn time" Lizzo delivered a new single, and she does not disappoint with this one. The perfect mood-setter for your workout, this disco-inspired bop will remind you that whatever time you choose to break a sweat is always a good one.
2. "Never a Good Time" – NOTD & The Band Camino
When you start dialing up the intensity of your workout, you may go from feeling like it's "about damn time" to "never a good time," but hopefully the high-energy production and chorus of this track will make the transition to the working zone an easy one. Try some jumps on your spin bike or crank up the incline on your treadmill.
3. "We Go Up" (feat. Fivio Foreign) – Nicki Minaj
Nicki Minaj always brings the heat, and this single is no exception with a fiery backbeat and cutting lyrics to motivate you through the toughest of boxing routines. Nicki goes up and you go upper cut!
4. "Little Bit of Love ([Virtual] House Party Mix)" – Kesha
An underrated Kesha song, "Little Bit of Love" gets a rousing overhaul on this 2020 remix. It makes for an energizing indoor cycling warm up or slow climb to give your legs and cardiovascular health a "little bit of love."
5. "Heart So Big" – Matoma & A R I Z O N A
Featuring breezy guitar riffs and smooth vocals from A R I Z O N A, this buoyant electronic track sets the right vibe for an outdoor walk or hike in the woods on a sunny day.
6. "Trampoline (feat. Missy Elliott, BIA & Iamdoechii)" – David Guetta & Afrojack
Missy Elliott passes the torch on to rising rap stars BIA and Iamdoechii on this sure-to-be-a club smash. This one will get your blood pumping in a dance workout, or if you want to be super on-the-nose, perhaps even a trampoline fitness class.
7. "Treat Me" – Chloe
Chloe continues her hot streak with new single "Treat Me," which samples Bubba Sparxxx's 2006 hit "Ms. New Booty." This is another solid contender for a hip-hop dance class, or possibly some "booty work" in the weight room like squats, lunges and hip bridges.
8. "iPad (Karim Naas Remix)" – The Chainsmokers
Two adrenaline-charged beat drops make this Chainsmokers track a must on any running playlist. If you want to have a little fun with the song's structure, pick up your pace (and maybe even sprint) for 30 seconds during the instrumental following each beat drop.
9. "Your Body" – Valentino Khan & Nitti Gritti
Sculpt "your body" and leave the weight room walking a little bit taller after blasting this unrelenting banger. Queue it up and bust out a couple heavy sets of squats or bench press!  
10. "Who Do You Love" – ARTY & Rozzi
It's always a good rule of thumb to save the biggest anthems for the home stretch of your workout, and "Who Do You Love" certainly fits the bill. Cross the finish line of your run, row or ride with your maximum effort and leave everything on the floor.
11. "As It Was" – Harry Styles
Since Harry brought out Lizzo as a special guest during his most recent Coachella set, it's only fitting that he bookends our playlist that started with the "Truth Hurts" songstress. "As It Was" is a light slice of indie-pop that plays well as you slow down your legs and let your heart rate come down from your final push.
Check out the full playlist at the link below and stay tuned for 11 new tracks next month.