11 Songs to Refresh Your April Workout Playlist
Spring has sprung, and there are new workout songs to be sung! The music industry is heating up as artists are already releasing contenders for 2022's "Song of Summer." With that in mind, it's time to prepare yourself for sun-soaked activities like swimming, mountainside hiking, running along the beach, roller blading down the boardwalk, or even just lifting your heavy suitcase off the carousel at baggage claim!
As a fitness instructor constantly seeking new tunes, hopefully I can save you the hassle of playlisting for the gym with the following eleven songs for your April workout playlist. Plus, here are suggestions for how to utilize them.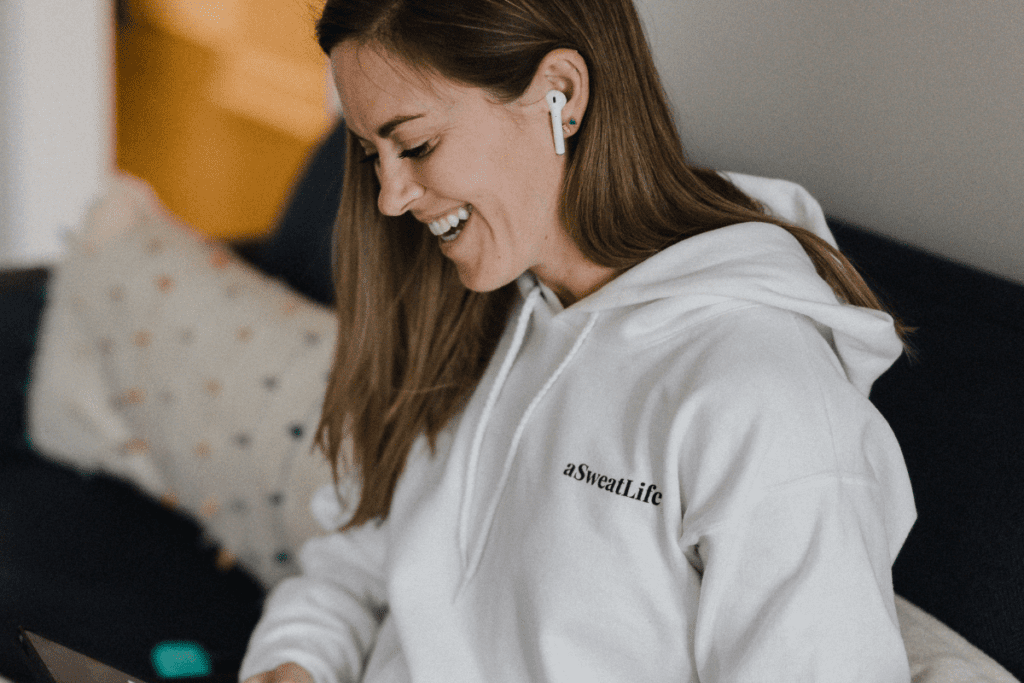 Your April workout playlist
1. "Sweetest Pie" – Megan Thee Stallion & Dua Lipa
The "Body" rapper and "Levitating" songstress team up for a slice of pop perfection destined to be one of this year's songs of summer. Pump up your warmup as Megan and Dua exchange verses over retro-infused production.
2. "OUT OUT" (feat. Charli XCX & Saweetie) – Joel Corry & Jax Jones
As the days grow longer, you may be more inclined to get "out out" of the house, especially if this banger comes on your April workout playlist. It's also a great track to play at the gym on the treadmill or elliptical. Kick up your speed or incline and get "out out" of your comfort zone and into the working zone.
3. "How Do I Make You Love Me?" – The Weeknd
Another standout from The Weeknd's latest album Dawn FM, "How Do I Make You Love Me?" lends itself well to tempo work on your spin bike or pulsing in a barre class, clocking in at a brisk 120 beats per minute. Challenge your muscular endurance and maintain your pace for the entire 3½ minute runtime.
4. "Calling on Me (Karim Naas Remix)" – Sean Paul & Tove Lo
Moombahton production and intense beat drops make this remix a savior when it's time to crank out a few extra heavy reps in the weight room.
5. "Euphoria" – BTS
Can you tell I caught up on HBO's Euphoria last month? This BTS cut from the soundtrack will certainly induce euphoria during your sweat session with production that feels like it came straight from The Chainsmokers or Kygo playbook. "Euphoria" wouldn't sound out of place in a power yoga class or during some mat Pilates to enhance the mind-body connection.
6. "The Motto (Ownboss Remix)" – Tiesto & Ava Max
We all need a motto that's going to pull us through the most intense moments of a workout. Find one that gives you strength, blast this club smash by Tiesto, and you'll be crushing the toughest of hills on an outdoor run before you know it.
7. "All Nite (Don't Stop)" – Janet Jackson
Throwing it back almost two decades, this underrated Janet single still gets the blood flowing. As Janet receives some much-deserved justice with recent documentaries about her life and contributions to music, it's only fitting to show her a little love on your workout playlist. "All Nite (Don't Stop)" chugs along with a funky bassline and sensual vocals, perfect for pedaling on your spin bike at a steady 110 beats per minute. (And here's to hoping Janet has a comeback tour on the horizon!)
8. "Boyz" (feat. Nicki Minaj) – Jesy Nelson
Former Little Mix member Jesy rocks it out on her new single with the queen of rap features herself. Knock out some sit-ups, bicycles or Russian twists to this one's groovy production and sassy lyrics.
9. "Right 2 Left" – Diplo, Mele & Busta Rhymes
Time to work it out (or twerk it out) during this nonstop banger from Diplo's newest album! Whether you're trying to push through the last few blocks of a HIIT workout or shaking your hips from "right 2 left" in a dance fitness class, this one hits the spot!
10. "Wish It Was You (Axis Remix)" – Audien & Cate Downey
Axis turns Audien & Downey's single into a total floor-filler complete with two epic beat drops. When you feel like your tank is empty during a distance run, "Wish It Was You" will have you sprinting across the finish line like a champ.
11. "Let Somebody Go (Kygo Remix)" – Coldplay & Selena Gomez
Let go of any stress or negative energy from your week as you cool down and reset your body to this track, which would also fit nicely in a yoga class.
Check out the full April workout playlist at the link below and stay tuned for 11 new tracks next month. (And don't forget to catch up on March's playlist if you missed it!)