How to Host Meaningful Gatherings in 2022
One of my goals in January 2020 (before I had any idea what the phrase "social distancing" meant) was to host more gatherings. Needless to say, 2020 had other plans for my social life.
While I never got my 2020 dinner party, I did take the reins on my family's Zoom Thanksgiving and quite a few virtual game nights with friends. Luckily, 2021 has been a bit kinder. I was finally able to host that long-awaited dinner party. After the past nearly two years of the pandemic, one of the major things I've learned is how important it is to make meaningful connections with the people around me. 
Pre-Covid, I operated under a pretty standard hosting playbook: providing snacks, booze, and a playlist. As much as I'm over the virtual gatherings, they did help me examine how to be a better host. Unable to pass hors d'oeuvres and share cocktails, virtual hangouts relied on less conventional means of connecting. In the IRL absence, we created ideas to make gatherings even more meaningful.
If you want to host more meaningful gatherings in 2022, try these strategies for out of the box hosting that will foster meaningful connection.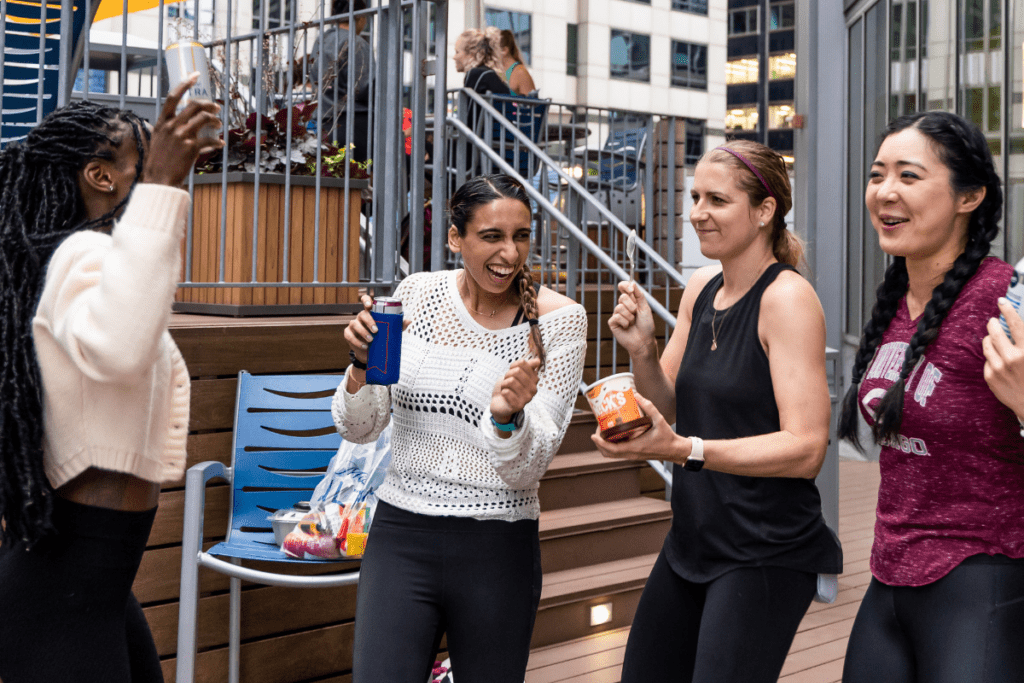 Bring on the activities
During the pandemic, we all got a little sick of asking each other what was new when the highlight of our weeks were walks around the block. This monotony and lack of small talk subjects birthed creative ways to mix up our social events. Remember when everyone was hosting Zoom parties where each guest prepared a presentation on a topic they were interested in? Bring that spirit into your IRL hangs by making space for activities.
Whether it's a game night, craft, book club, open mic, or interactive cocktail class, this is a surefire way to get your guests engaged. Plus, you'll give them something to remember apart from the drama with your serial dater friend's latest love interest.
Get guests involved
If you want to take your activity-centric gathering to the next level, let the guests get involved with the planning or prep to feel a sense of ownership over the event. This could mean making the event a potluck, asking everyone to come prepared with a quick party game, or having each guest bring a different colored cocktail for a rainbow of drinks. Whatever creative way you want to mix it up, having your guests help out in a meaningful way lets everyone leave feeling more connected.
Mix up your seating chart
Whether this is a black tie affair with a literal seating chart or more of a metaphorical seating chart, help guests mingle with people they don't know well. For casual gatherings where you don't need an exact head count, encourage people to bring their friends as a way to expand your social circle.
Make the mingling easier on your guests by providing activities or topics to break the ice. Games like Table Topics are great ways to get to know new people or learn new things about lifelong friends. Leave a cube of these topics on the table as an easy way for people to get chatting if their natural conversation stalls.
Whether you're spending time with the same group you see every Friday or catching up with friends you haven't seen since pre-Covid, all gatherings can use a shake up from time to time. Anything that breaks from your typical gathering of happy hour and chatting about what happened over the past week is a great way to connect with friends on a more meaningful level.