4 Mental Health Tools for Processing Racial Injustice
Wednesday, January 6th was heavy—and unfortunately, it was just the latest in a year's worth of events that have repeatedly showed how the United States has failed at our efforts towards racial equity.
At aSweatLife, we're stepping up our internal efforts towards equal representation on our site, building events that are accessible to everyone (regardless of race, budget, ability, and location), and asking for more of our Ambassadors' input on how we can best serve them and our readers. But at the same time, we know we don't have all the answers—and we're not always equipped to dole out advice or sage wisdom, simply because we don't have the same personal experiences that BIPOC do.
That's where this list comes in. Sourced through our communities, these mental health resources came highly recommended for processing racial injustice.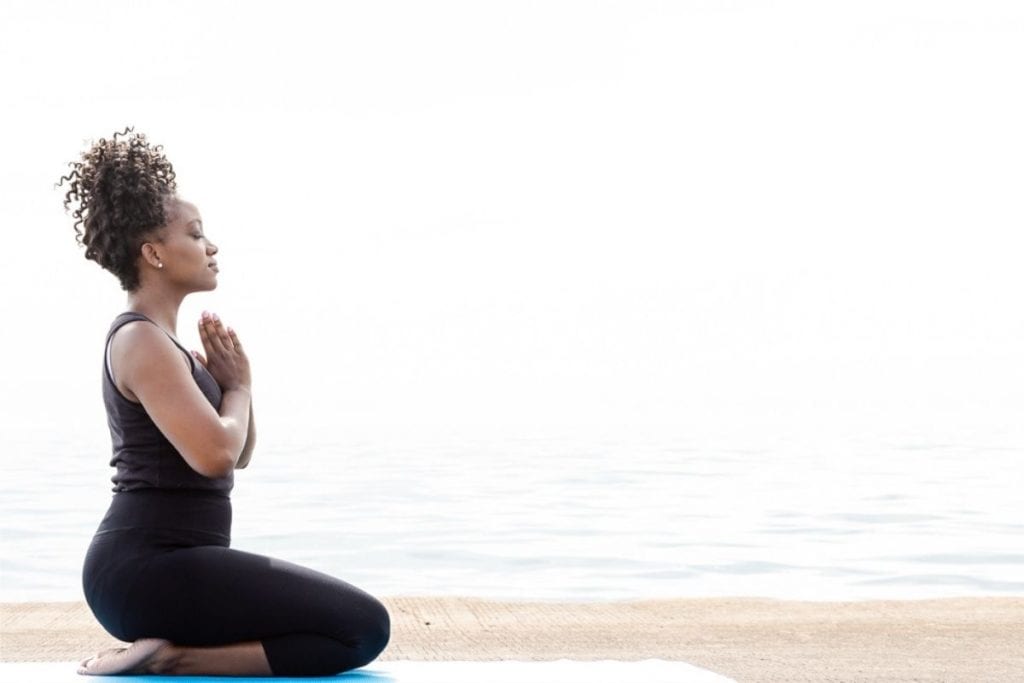 Hala Khouri, Yoga Teacher
With a direct focus on racial injustice and trauma-informed yoga, Hala Khouri's flows are the perfect mixture of physical and mental. With a background in psychology and somatic experiencing (a.k.a. a body-based psychotherapy that helps resolve trauma and its symptoms), Khouri's practices are incredibly thoughtful and intentional. For yoga teachers, she offers regular teacher trainings that focus on trauma-informed yoga, which aims to help clients build resiliency and support self-regulation. Not to mention, she's very focused on inclusivity and how we're all shaped by the larger systems we live in.
View her website here for more information on classes (both live and on-demand) and more in-depth sessions.
Coa
Coa is an online platform that bills itself as "a home for therapy, emotional fitness classes, and community." This women-led company offers live emotional fitness classes, like going to the gym for your mental health, with topics like dealing with political anxiety, navigating "adulting," and more. While there aren't racial injustice specific offerings yet, Coa is still in the pre-launch process, and their Instagram highlight dedicated to Anti-Racism and Emotional Fitness suggests they'll have more to offer as they continue to expand.
Big Friendship, by Aminatou Sow and Ann Friedman
The Call Your Girlfriend co-hosts are famous in our hearts for their long-lasting, cross-country friendship—so it was a revelation to listeners and readers everywhere when their co-written book pulled back the curtains and went deep into the conflicts they weathered privately (including a stint in therapy together). One chapter specifically focuses on interracial friendships (read an excerpt of that chapter here), and the co-written narrative reveals what both sides were thinking at the time—and what they learned along the way. It's the perfect read for anyone who wants to know how to better support their BIPOC friends and how to talk about racial issues with honesty and intentionality.
Buy Big Friendship here via Bookshop.org.
Race-specific healing meditations
A moment (or several) of stillness can be uncomfortable for many of us, especially in times of trauma, uncertainty, and anxiety. While it might seem counterintuitive, sitting in that stillness with meditations that bring up racial injustice might help you feel more at peace with where you are in the world. Here are a few we specifically love:
From the Healthy Minds Program app, this "Healing Intergenerational Trauma" meditation was created with Martin Luther King, Jr, in mind. In this practice, meditators will make space for strong emotions by getting curious about them through insight and by leaning on gratitude.
"Breathe In, Speak Up" meditation from Chelsea Jackson Roberts of Peloton. This timely meditation touches on the importance of connection, community and unity. Breathe in to find your voice, then explore how to speak up.
Racial Anxiety Relief meditation with tapping from Dr. Damon Silas. One of the most prescient feelings during this past year has been anxiety, and this meditation addresses that anxiety by reminding us that it's okay—and necessary—to relax during times of overwhelm. He pairs the meditation with tapping, a holistic healing technique based on Chinese acupressure. You'll float out of this meditation feeling renewed and guilt-free.