What to Know About the Oura Ring and Health Tracking—Including COVID-19 Symptoms
Aside from a few minor slip-ups, both critics and fans would agree that the NBA has done a relatively tremendous job with its safety measures in restarting its season amidst a global pandemic. As someone who views NBA Commissioner Adam Silver as one of the best leaders in sports (I'm not alone) and spent a ridiculous amount of time digging into the various incentives and nuances at play in the restart negotiations for my final project for my MBA (#AMA), I was personally enthralled with all of the minor but critical choices that had to be made to make sure players, coaches, staff and their families felt safe.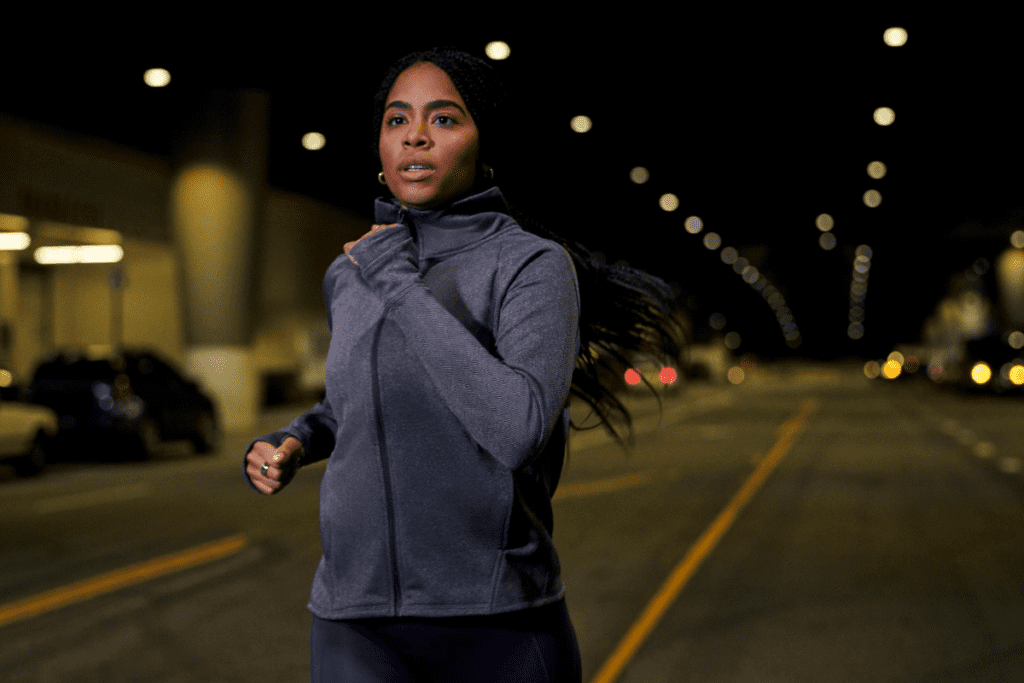 One of the notable decisions the NBA made was to partner with Oura, a technology company in the wearables space, to provide players and staff with rings to monitor critical health information in a timely and accurate way. Oura Rings are not a new product to the NBA entirely—many players have been wearing them for years to help optimize sleep and performance, and their conditioning coaches praise the usable insights to help unlock players' training potential. Kevin Love even listed his Oura Ring as one of his top 10 things he cannot live without.
While the NBA does not require players to wear the Oura Ring as part of the restart protocols, they do strongly encourage it. Data collected from the Ring can potentially serve as leading indicators days before players would otherwise show symptoms of COVID-19. While it isn't a guarantee that the Ring will serve as a fail-proof alarm bell, it certainly doesn't hurt to have players tracking their temperatures on a consistent basis.
I'm a firm believer in the power of data and its ability to help people make better decisions. The same can be said for health tracking data. However, I struggle with two things: (1) wearables are generally not super stylish for everyday wear and, (2) sometimes I don't really understand the "output" – so even if I get data on my daily health, I don't actually do anything to improve it. What is the point of obsessing over and collecting information on ourselves if we don't learn anything valuable from it?
Enter: the Oura Ring. Although it comes at a more hefty price point of $299, it boasts a lot more functionality and accuracy than my current $25 glorified step counter from Amazon that is, admittedly, already on the fritz after less than a month of use. Arguably, the power of the Ring is not its accurate data collection—instead, it is its ability to draw conclusions from the data it collects and spell out actionable suggestions to its users. For $299, you are basically getting an AI health coach along with the capability to measure your results and progress over time.
So what else sets the Oura Ring apart from the rest of the wearable market? While it might be worth $299 to the NBA, what value would us laypeople get from investing in one?
I was able to catch up with an Oura spokesperson to help dig into these questions and more in the Q&A below.
Q: Can you give me a little background on how and why Oura was founded, and how it has grown over the years?
Oura delivers precise personal insights designed to guide and enhance sleep, health and recovery habits. The Oura Ring was first introduced in 2015 with a Kickstarter campaign and received the CES Best of Innovation award in 2016. The founding team in Finland (Kari Kivela, Markku Koskela and Petteri Lahtela) first formed in 2013 to develop the new product and began testing prototypes. Oura launched its Gen 2 ring in 2018, and has sold over 250K units to-date.
Q: What sets Oura apart from other wearables in the space?
Oura has a ring form factor which is designed for optimal accuracy by measuring from the arteries of your finger where there is a stronger pulse signal, instead of the capillaries on the surface of your wrist. Oura is also one of the only wearables that measures your body temperature directly from your skin. Many wearables don't track body temperature, and others only capture the temperature of your external environment, not your body. The Oura Ring is comfortable to wear, has a battery life of up to one week, and doesn't require you to manually input information, making it a convenient and accurate way to understand the physiology insights of your body, and the lifestyle habits that impact quality sleep.  
While Oura is not a medical device, its capabilities stack up against advanced medical technologies. [This includes its measurement for] resting heart rate, which has a 99.9 percent reliability compared to medical-grade electrocardiogram (ECG) and validated against the sleep lab golden standard – PSG. [For] heart rate variability, [there is a] 98.4 percent reliability compared to medical-grade ECG. The Oura Ring also measures temperature change as small as 0.05 °C.
Q: Oura seems to have a strong focus on sleep. Why is sleep data so helpful and important?
We believe sleep is one of the most important, and overlooked, areas of health. When we set out to understand sleep, we unlock a host of related conditions across our physical, mental, and emotional wellbeing, including immunity. An individual who can see and better interpret their body's signals is empowered to fully realize their potential. Good health starts with good sleep. [We agree!]
Q: When did the company realize its insights could be used to help during this pandemic? How does Oura believe it will be helpful?
During this time, Oura, alongside two major research institutions, has donated Oura Rings to thousands of frontline healthcare workers. Oura Rings have been used in TemPredict, a study at UCSF, and in a separate study at West Virginia University—contributing to a growing body of research on illness detection, symptom profiles, and recovery.
Q: For current Oura users, what should they be on the lookout for to help detect if they may have COVID if they do not have symptoms (yet)?
By taking a holistic look at a person's physiological data, Oura Rings can potentially detect abnormal fluctuations in asymptomatic carriers as well as previously healthy individuals who are experiencing the onset of a disease. Oura users can look out for changes in their Readiness score which consists of heart rate, HRV, temperature, and respiratory rate.Users should still take appropriate safety precautions—hand washing, mask wearing, social distancing—and follow the official guidance from the CDC. 
[Side note, Cass here: I have a friend who uses the Oura ring who got COVID-19 about a month ago. In looking at her Oura app, she noted that her body temperature spiked two days before she felt symptoms, and her "Readiness" score (usually in the 80s or 90s) dropped to the 50s. Below is a screen shot of what she saw that made her go take an official test.]
Q: How have things changed for Oura now that the NBA announced it will have Oura rings for the players to volunteer to use during the restart? 
Sleep continues to be central to our philosophy. We've always set out to help people better understand and optimize their health, starting with their sleep data, and we view our work with the NBA as another step in this mission. Our aim is to bring players, teams, and League staff peace of mind about their health and safety as they return to the court.
Q: It looks like Oura currently offers 3 different colors (and different sizes) of the ring. Are there any new products (wearables or otherwise) on the docket?
Oura rings are currently available in two styles (Balance and Heritage) and three colors (Silver, Black and Stealth), all made of ultra lightweight titanium with scratch-resistant coating. Oura is constantly iterating to ensure it is providing the most accurate, actionable and wearable product that helps people take control of their own sleep and health and reach their goals.
Q: What's next for Oura? Focusing on improving the current features – or venturing into anything new?
We are constantly evolving and innovating. We recently rolled out an improved intuitive home screen for our Oura app that dynamically surfaces insights to users based on the time of day, as well as a new Movement graph feature that helps users understand how nighttime movements impact their sleep quality We will continue to make these kinds of updates to enhance our user experience, and further inform and educate people on their health. We are also looking forward to continuing to participate in valuable research and applying data to understand larger health trends.