Next Level Fitness Trackers: Wearable Technology In Your Workout Gear
It's probably safe to say that most people have tried or have heard of some form of a wrist-based fitness tracker. These devices have helped guide us all through 10,000 steps, alerted us when to get up and move, even tracked our heart rates and REM sleep cycles. A wide variety of these trackers exist now, offering everything from fitness to nutrition advice. But just when we thought the end-all-be-all resided on your wrist, the next generation of fitness gear appeared.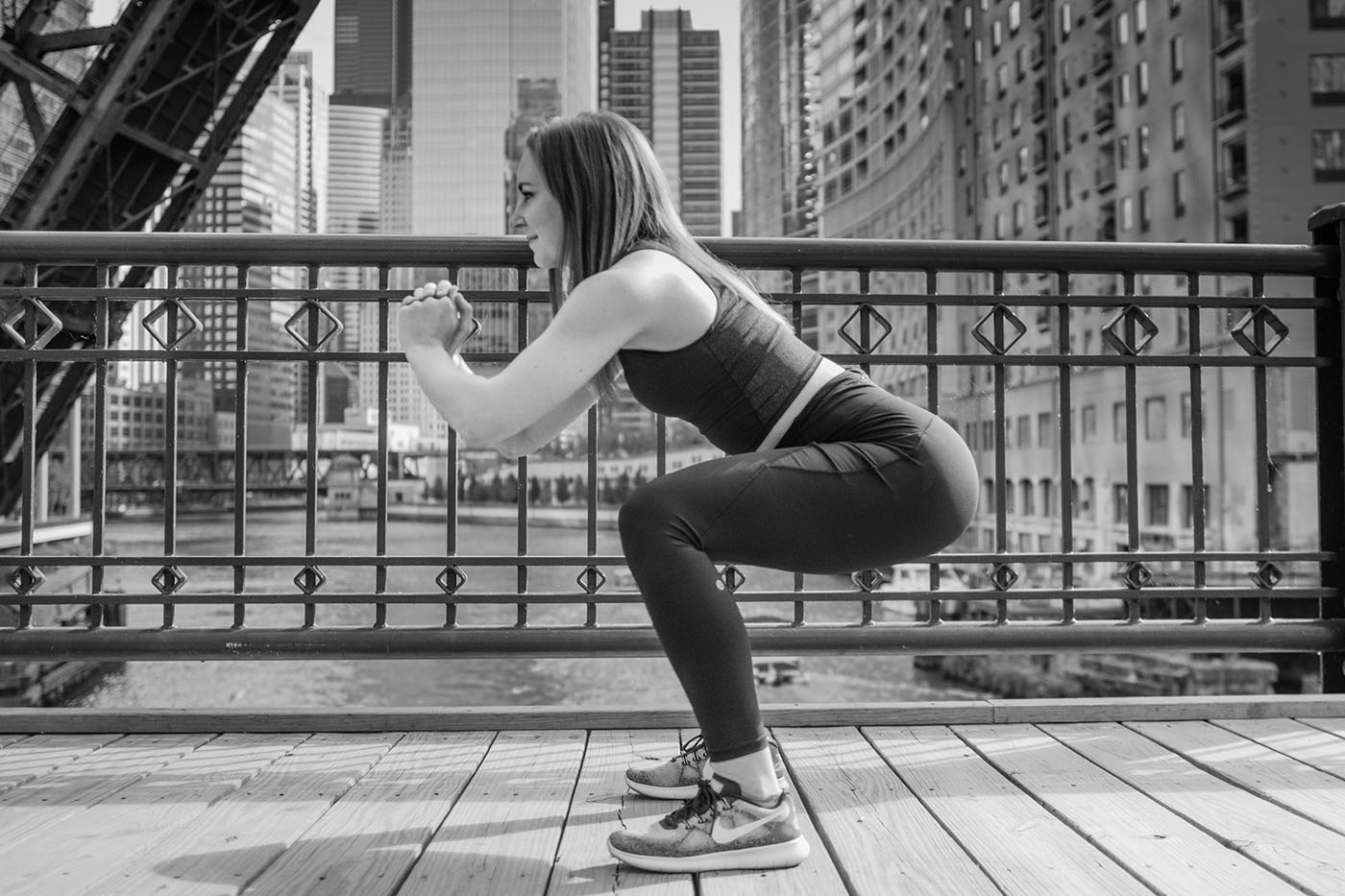 A few brands are already making waves in wearable technology. The Nadi X yoga pant by Wearable X, for example, has built-in sensors and an app to accompany the technology they support. Once you attach the sensory device to the pant leg, the leggings send vibrational signals to your ankles, knees and hips to help correct your form in various yoga poses. These pants come with their very own app which you can use to either work a specific pose or move through a guided sequence.
It may not be the most zen way of practicing yoga, but these pants could be extremely helpful in perfecting your poses. The Nadi X yoga pant retails for $299 and will start to ship in November 2017.
According to this Wall Street Journal article, Andrea Silvestrini, CFO of Sensoria, says "Smart fabrics can measure biological attributes at a deeper and more accurate level than Fitbit. It's important that the sensors are on the more relevant parts of the body."
Based on what the leaders in the wearable technology industry are saying, with more accurate information, we'll be able to do a lot more than track steps and calories. Although we're not there yet, companies such as SUPA are working on leveraging artificial intelligence (AI), information from your body and the environment to pick up on things like dehydration and if a cold is coming on.
Clothing using AI to predict our overall health is certainly coming in the future, but what's available to us today? Read more about these items available for purchase now:
Sensoria Fitness Running Socks and Anklet: For all you runners out there, this sock measures pace, impact and cadence … and of course, comes with an app. Two pairs plus the anklet are $199.
Levi's Commuter Trucker Jacket by Google: Attention all bikers, this $350 jacket allows you to give simple commands by tiny movements of the wrist, allowing you to stay focused on the road ahead and not fidget with your smart phone.
SUPA Powered Sports Bra + SUPA Reactor: For $180, this heart rate monitor built into your sports bra allows you to work out without messing around for the perfect spot for that heart rate monitor strap.
Have you tried clothing using artificial intelligence? How does it change your workout experience or daily activities?