Brave Sunday: Finding light in the darkness with Gratitude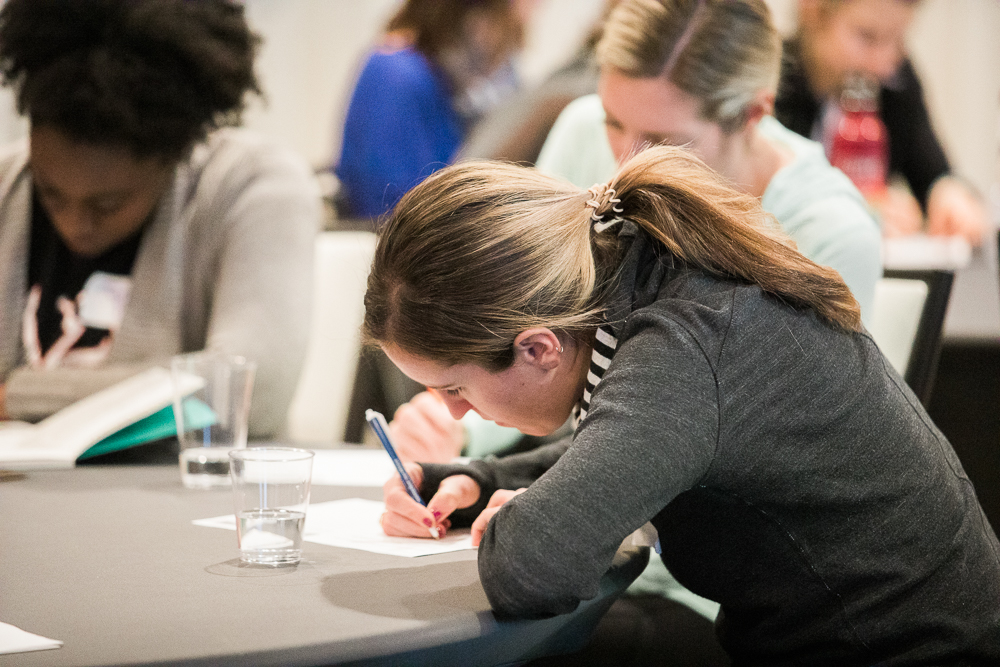 I grew up the daughter of a firefighter and to say that part of my training for adulthood (aka my childhood) could be described as "disaster preparedness" is an understatement.

I lived in a part of the country that was not a stranger to natural disasters, we were nestled comfortably between two rivers that were prone to flooding and our high school mascot was a tornado. The tornado thing, in retrospect, is pretty insensitive because the namesake came from a tornado in 1939 that leveled 200 homes and killed 9 people. Laughter and tragedy are two sides of the same coin, I'm told.

I digress.

I remember huddling in our family's basement bathroom while the tornado sirens (also known as civil defense sirens) went off. By the way, that's the best place to go during a tornado for those of you with different geographical disaster risks – an interior room that's underground surrounded by metal pipes. When you put a family of four in a bathroom, there are only so many places to sit, so one of us would sit on the lid of the toilet, one would lean against the sink and two would sit on the edge of the bathtub. I remember sometimes that the power would go out. That just might be my memory amplifying the drama of the situation – and you know what, I'm not going to ask my mom whether that's true or not because this visual really gives me a lot to work with.

And we'd wait, silently, with candlelight flickering against bathroom tile, hoping for the best, but having no idea what was coming. After a few minutes, the sirens would stop and our family was lucky enough to only have a little superficial damage to the siding and roof on the worst occasions.
It's silly to remember the inconvenience I felt huddled in a bathroom for a couple of minutes as people across the world are staying put and adjusting life as they've known it for an undisclosed amount of time.

"When fishermen cannot go to sea, they repair nets." -Nabil Sabio Azadi

I've been thinking a lot about the changes to our norms – I know we all are. And for a business with the tagline "everything is better with friends," we've had to rethink how we do things with social distancing in mind and with our team's cultural desire to see the positive.

I had a couple of days of woe as my team and I pow-wowed over the mass communication of cancellations, business decisions, and bad news. But then team members started to forward me kind words from writers, partners and friends, who were more flexible than they contractually needed to be. We watched as people in our space flexed their creativity, offering to do classes via Zoom or take appointments by FaceTime.

That positivity, when coupled with our editor-in-chief Kristen's new rule for work – that there is no "coronavirus small talk" – made it easier to take a breath and to gain a little perspective. That rule that was meant to remove the pandemic from our sole focus and push it just slightly towards the background (even though our lives, jobs and ability to socialize looked different).

How wonderful it felt to find something positive to focus on when I've felt the anxiety in the air for weeks. Hands up, empaths. And I followed that feeling of seeing light in the uncertain darkness, like the flicker of a candle against the bathroom tile. (You're welcome.)

And with that, I decided what to do with my now less back-to-back time. I would dedicate myself to strategy, getting smarter, planning, and building infrastructure – or as I've be calling it lovingly on Instagram: plotting.
Time to repair my nets is my bright side.
Your challenge this week: Be as grateful as you can and involve as many people as you can (digitally).

Gratitude is made for moments like this, not for the times when everything is going well. Your ability to see the good cards in the hand you've been dealt will help you to stay resilient. If you have no idea where to start, Angela Duckworth, the author of Grit created a gratitude playbook that will help you get started.
An exercise I'd like to challenge you to take on is to choose three friends to email a list of moments, concepts, people, actions or things you're grateful for. It will give you something to connect over daily and a social moment – something we all need to be happy.
And gratitude is one thing we should try to spread right now.