5 Tips for Budgeting Post-Holidays
Let's be real—the holidays are a time for celebrating with loved ones, spending money on fun activities and holiday gifts, and basically just letting loose to enjoy yourself. Yet, your budget might go out the window, where you end up spending way more than you'd like to. And once January hits, it's a reality check—you think, "Crap, I need to cut back like yesterday."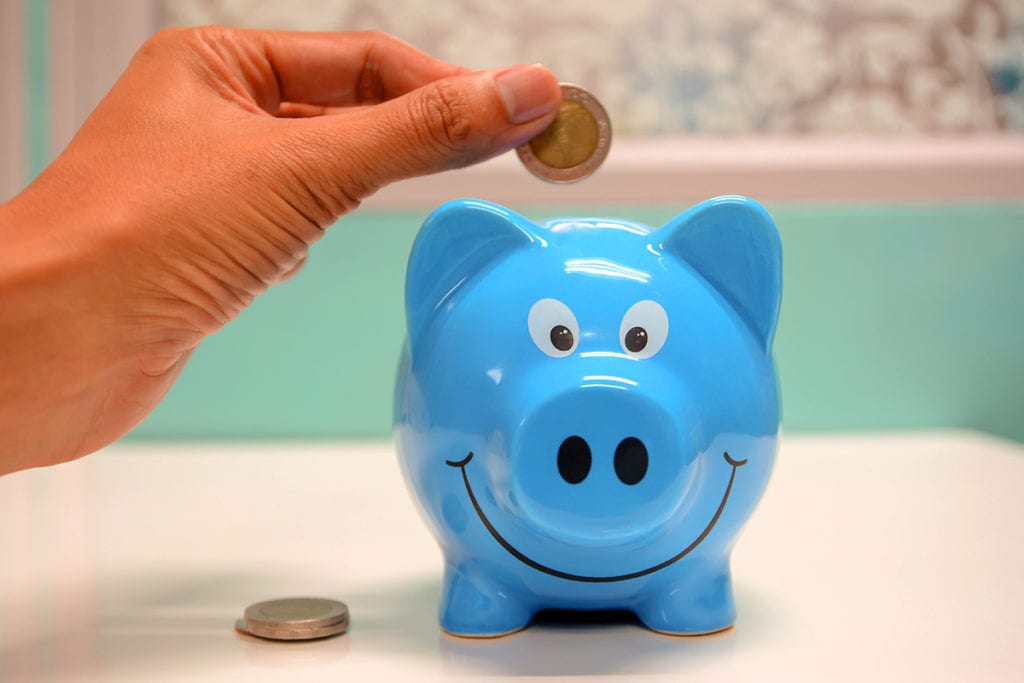 So, before panicking, take a pause and create an action plan to cut back on spending and starting saving up again post-holidays. With some simple tips, you'll be able to find ways to score some deals and save your hard-earned money to feel less pressure financially as you set forth into the New Year. Here are a few great tips for budgeting post-holidays so you can start 2020 off on the right note with a heavy, full wallet in hand.
See what you have at home
Are you looking for a new pair of sneakers to get those fitness resolutions going? Well, maybe you have a pair of great sneakers that are barely used sitting in the back of your closet! Take inventory of your home—checking in cabinets, closets, even under the bed, before spending more money.
"January is a great time to use up the things we tend to hoard in our pantries, garages, medicine cabinets and closets," says Eliza Cross, founder of The YOLO Blog and the January Money Diet, which is a free 31-day no-spending challenge that attracts thousands of participants from all over the world.
Take those vitamins lurking in the bathroom cabinet—they are likely still good! Cook the gourmet foods you received in that gift basket instead of going for a huge shop. Use up home improvement supplies, fancy soaps and lotions, candles and craft supplies to brighten up your space, rather than purchasing new items. Make a list and spend some time going through the whole house!
Only buy essentials for January 
To really fast-track your budgeting post-holidays, commit to no spending for a finite period of time.
"During the annual January Money Diet, participants cease all nonessential spending for 31 days. Stay away from the mall and online shopping sites. Unplug and get outside in the sunshine," Cross explains. 
Explore fun, free activities in your neighborhood or city. Host a potluck with your friends where everyone can bring something to the table! After experimenting with stretching and saving your money during a financial fast, you might find that you form permanent, life-changing habits, too!
Meal plan
Instead of spending money on takeout, restaurants, or pizza delivery at 2 AM, make your own low-cost meals and save big all week long—you'll even save some time too. Watch for savings on seasonal items at the store, buying when things are at their prime. Make homemade versions of your favorite foods, like stir fry, pizza, and chicken nuggets. Also, make a big batch at once to have on hand all week.
"Cook a double batch of lasagna or enchiladas and freeze half; you'll save time and money," Cross advises.
 Get creative with leftovers and spread them out, and try using a slow cooker, instant pot, air fryer, and other gadgets to make your own favorite comfort foods at home.
Look at your financial situation and be honest with yourself
One of the reasons why people manage their finances poorly is the lack of insight into their money situation, especially when budgeting post-holidays.
"Before you set any financial goals, you need to be aware of your current financial situation," says Igor Mitic, co-founder of Fortunly. Take some time to organize your fixed costs and see how much money you have on the side that you can spend freely (or turn into savings). Then go from there in budgeting and allocating where to spend or save!
If you want to manage your budgeting post-holidays better, you need to prioritize your spending. For instance, all of the fixed costs that include rent, utilities, and transportation fall into the main priority.
"Afterward, you need to make a second and third level of priorities and try to evaluate whether you need to have certain costs at all," Mitic says. You'd be surprised at how much unnecessary spending you have on a monthly basis. 
Don't go grocery shopping every day
Get out of Whole Foods—you'll likely buy little things each day! (At least I can't help myself whenever I stop in!)
"It is well known that you are likely to spend more money if you go shopping every other day. To avoid this, make a long list of groceries and do one or two monthly shopping trips," says Mitic. You may find things on sale and even get a discount if you spend a certain amount of money, too.
And to build off of that, look for those discounts! Post-holiday discounts are quite common and you may be able to save a lot of money if you strategically go shopping, Mitic says.
"Watch out for major department stores and home depots to catch the current sales," he adds. They'll still be around in January!