How to Stay Active During Your Road Trip
Between family vacations, road trips, and friends' weddings to attend, there is a lot to look forward to during the summer months—and more often than not, it requires hours spent in the car. If you are someone is always on the go and incredibly active during the day, being trapped in the car for hours on end can be less than ideal.

Think about it. You're sitting in a confined space for multiple hours on end, you may be exposed to unhealthy snacking habits like fast food and you may even miss your daily workout, all of which can make you feel tired, lethargic and anything but yourself. (I'm getting anxiety just thinking about it!)
In order to counterbalance all of the above, find ways to stay active on your road trip with these five travel tips.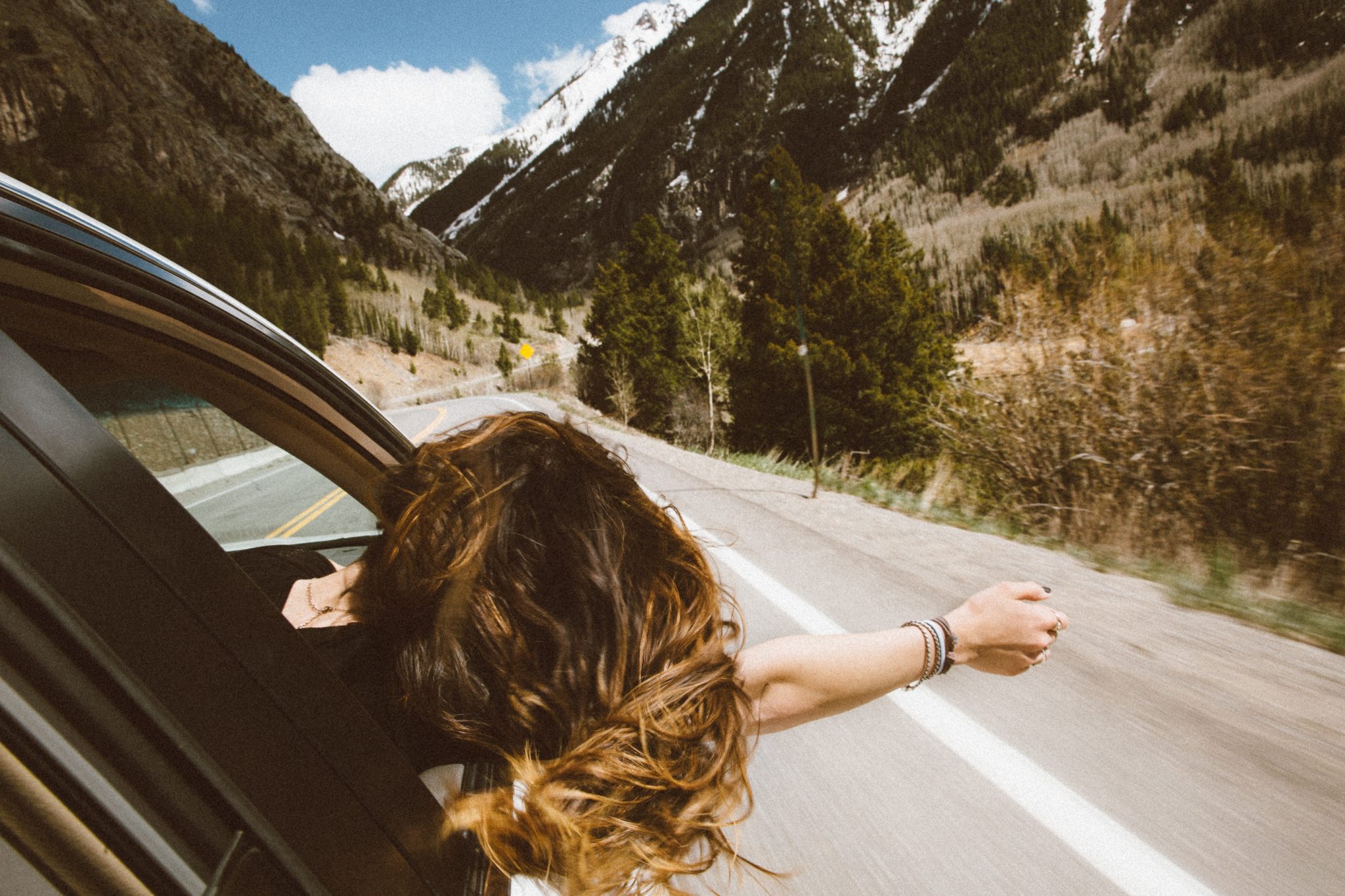 #1 Use your bodyweight for quick bursts of activity
Who says you need a gym to work out when you have your own bodyweight? While your crew is filling up on gasoline or stocking up on road trip snacks, get to work with a mini workout.
Go for a walk, a light jog, or you can even sprint it out. If your butt and legs are sick of sitting, put them to work with bodyweight squats and lunges. Look for a set of stairs and run them once or twice and get that heart rate up. Don't forget the upper body with planks, push ups and shoulder taps.

Courtney Flood, Fitness Couch at ENRGi and River North Gym, is a big fan of tabata style workouts, especially when she's tight on time. "If you're stopping for snacks or gas, pick a few body weight exercises that you can do for 20 seconds and then take a 10 second break. Try explosive movements like burpees, jump lunges, pushups, sit ups, tuck jumps, etc. to work up a sweat when you've only got a few minutes."

Need some workout inspiration? Check out our arsenal of bodyweight workouts and favorite them on your phone for future use.
#2 BYO Gym
Kenna Johnson, Cofounder/Trainer at Total Sona Fitness says, "As opposed to waiting to workout until you get to your destination, consider getting a workout in before the road trip to start your trip off feeling good."
However, if a pre-travel workout isn't an option (hello first flight out) be sure to pack your gym clothes, sneakers and small exercise equipment like resistance bands and a yoga mat. Instead of saving these staples for your hotel room, bust them out at the highway rest stop and put them to good use. If you didn't pack your own gym, then look for a park bench and perform some simple moves including bench push ups, side planks, step ups and tricep dips.
#3 Engage your muscles
Whether you are driving or playing co-pilot, don't just sit there. While you're busting out a tune to your favorite road trip playlist or making a one-of-a-kind dance move (hey, no judgement here), remember to engage your muscles. Squeeze your abs, your glutes or any other muscle you feel like focusing on and keep those muscles working even when you are sitting.
Flood says, "Stringing together a 'flow' of different isometric holds can do great things for your body and mind. Telling a muscle to fire and holding onto that contraction for 30-45 seconds is a great way to trigger mind-muscle connection which can help with overall strength." Who knew you could get a great workout in while sitting!

#4 Plan a picnic
If you are lucky enough to have your road trip route run along a national park or hiking terrain, plan accordingly and schedule a longer pit stop for a picnic lunch and a short walk or hike taking in the true beauty that only Mother Nature can offer.
Johnson also recommends taking yourself through a dynamic warm up during your break. "This is a great way to get the body stretched out, blood moving and loosen up your muscles from all of the sitting! To work dynamically you want to hold each stretch for about two counts." 

#5 Practice perfect posture
If you find yourself embarking on a longer road trip that spans across multiple days, take this time to practice perfect posture. Whether you are driving or are a passenger, adjust the seat so you can sit up tall, roll your shoulders back, stretch out your neck and realign your posture to help strengthen your core muscles.
#6 Stretch it out
The hip flexors, lower back, neck and shoulders are the spots that tense up the most after spending a few hours driving, so stretch it out.
Johnson recommends, "If you've fallen asleep in an odd position and you neck is bothering you, try doing some chest openers and stretches for your neck. Clasp your hands behind your back and squeeze your shoulder blades together or drop one ear towards that shoulder to lengthen your neck on each side."



When it comes to planning your next summertime road trip, don't dread sitting in a car for hours or days. Instead, plan on staying active by breaking up your summertime road trip with these five travel tips.