An Oasis in the North Woods of Wisconsin, Wild Rice Retreat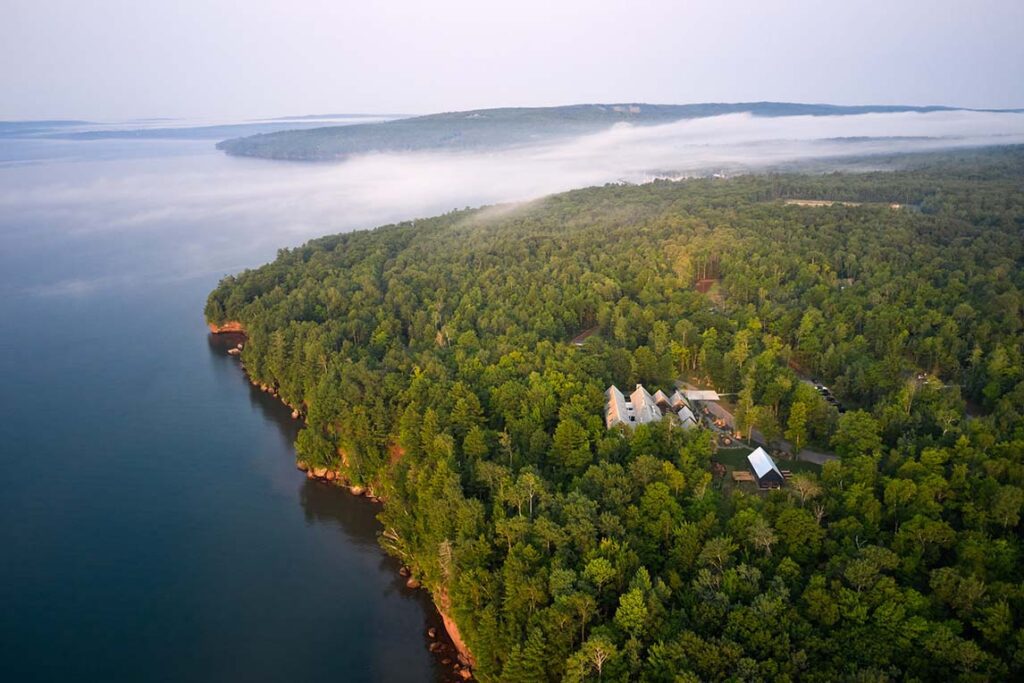 The Great Lakes are truly remarkable if you stop to think about them – so remarkable there's intense lore around each. Depending on who you talk to, you could hear that they're haunted or they were created by a giant that kept a big blue ox as a pet. Ghost stories aside, I personally believe that the Great Lakes are all healing in their own unique way. None more than Lake Superior.
That's why, when given the chance to drive from Chicago to Bayfield, Wisc. to visit Wild Rice Retreat on the shores of that pristine lake, I packed my car and went.
Bayfield is just around the bend of the lake from Duluth, Minn. where I spent summers as a wild, little, outdoorsy Minnesotan. On arrival, with a very excited dog running circles around my feet, I made my husband smell the air for probably much longer than he wanted to.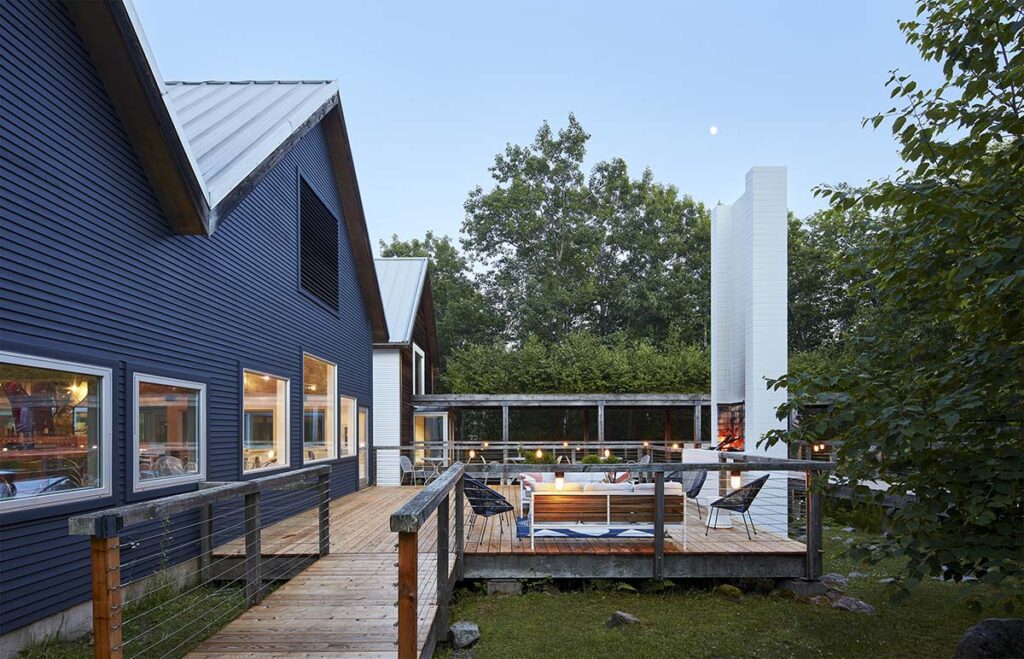 Pine, water, a little earth, a lot of nostalgia. That was the tone set for us as we checked in to spend a long weekend feeling exactly as the creator of the resort, Heidi Zimmer, intended: nourished, rested and celebrated.
Dotted across the property, you'll find structures modeled in the Scandinavian style and designed to cocoon their inhabitants. The structures are perfectly nestled in nature with views of the pines and the lake. They're named after structures that occur in nature to provide natural protection, too. You'll find private spaces in the 7 rice pods and 8 nests, as well as 4 treehouses, which each have 4 bedrooms with a private bath and shared kitchen and living spaces.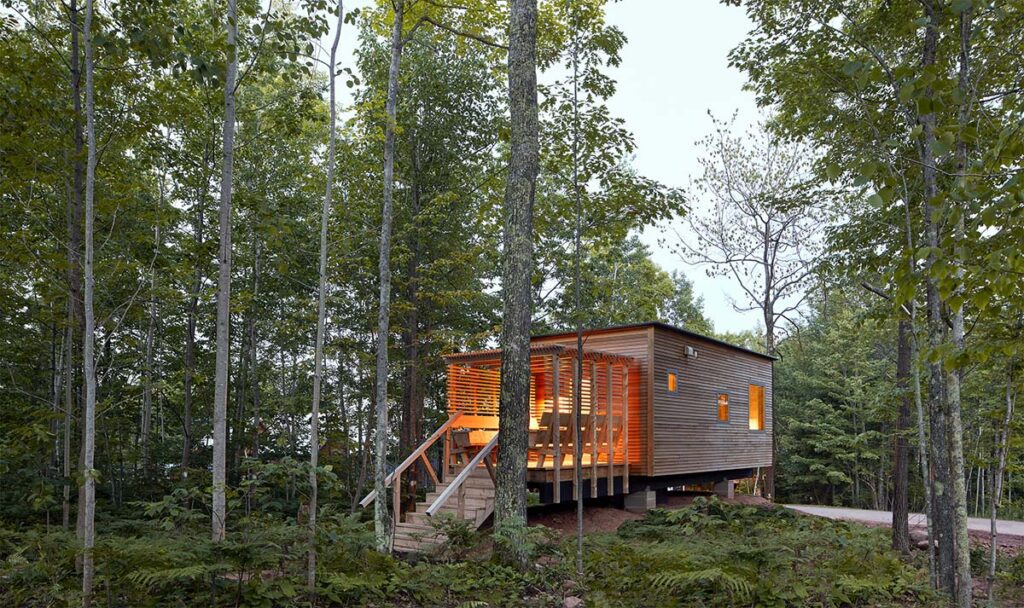 The rate for the property's accommodations includes a staggering amount – yoga classes, workshops, shared meals, and access to the resort's sauna. And between all of that and hikes on the Lake Superior adjacent Brownstone Trail, our days were filled.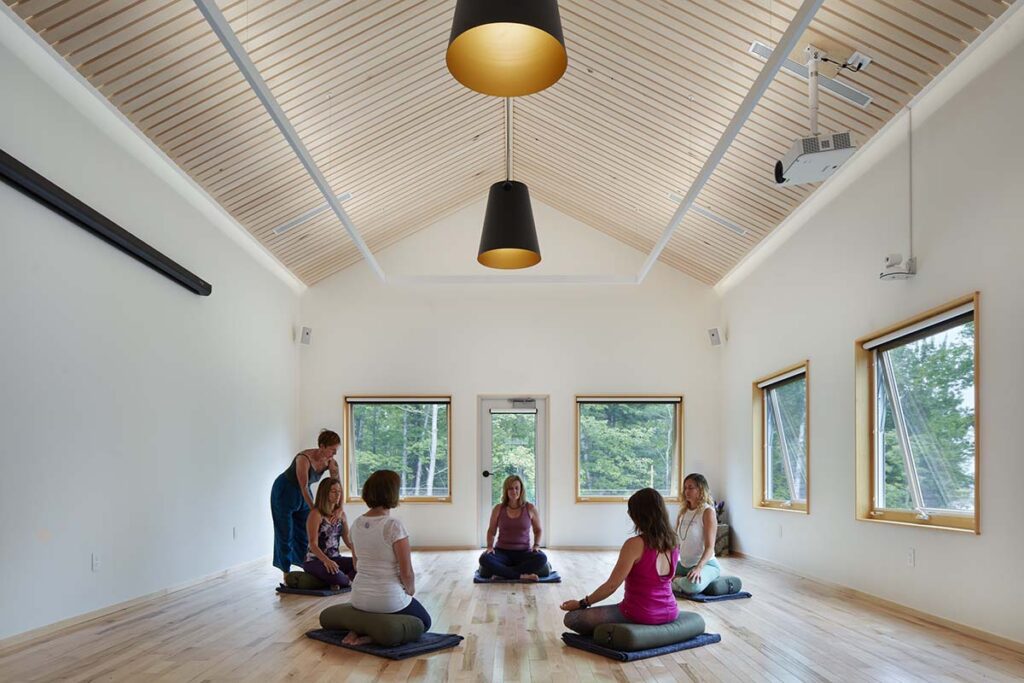 Zimmer spent her career working in real estate development and in non-profits in the affordable housing space. She'd circled around arts, wellness, and affordable design for much of the past few decades. And little by little, she started to envision building a space in northern Wisconsin like what she'd seen in Santa Fe that brought together wellness, art, and spirituality. Before she could bring it to life, she had to make others see her vision first.
And with a mix of good fortune and persistence, Zimmer found the perfect place to plant the seeds of her idea. Her close friend is the daughter of local legend, Mary Rice, who opened a restaurant in Bayfield in 2000 that had a 17-year run, and even with only four nights a week of service only in summer, it was a James Beard Award recipient. With the closure of that restaurant in 2017, it and all the acres and acres of land around it were looking for a new use.
With the restaurant's location at her disposal, she started by hosting everything from yoga classes, to concerts, to funerals, and plenty of retreats. The retreat concept just seemed to work there, Zimmer recalled.
Zimmer taught a restorative yoga class my first night at Wild Rice, and while lying in savasana, I heard her mention being terrified to start down the path she was on now.
"My whole career, I was a W2," she shared. "It wasn't my name on the loan document … Maybe I'm just naïve, but I never thought of myself as an entrepreneur – I got my yoga certification at 47, I started this at 48."
Being in the middle of nowhere, creating a concept that had never been done in the northern part of the country, and fundraising while female all worked against her as she went out in pursuit of the capital she needed to break ground on Wild Rice Retreat Center.
Zimmer adopted a seeing-Is-believing mentality to overcome it all. She built a model of one of the beautiful Nests in 2019 that helped her secure the financing she needed to go all-in on Wild Rice. She left her full-time job in February of 2020. Remember 2020?
That timing was extremely fortunate on the funding side, but as far as tourism was concerned, there was a lot of unknown for Zimmer and her team.
"In December of 2020, we put 5 units on Airbnb without any amenities or food – just lodging," she said. "People came and the word started to spread."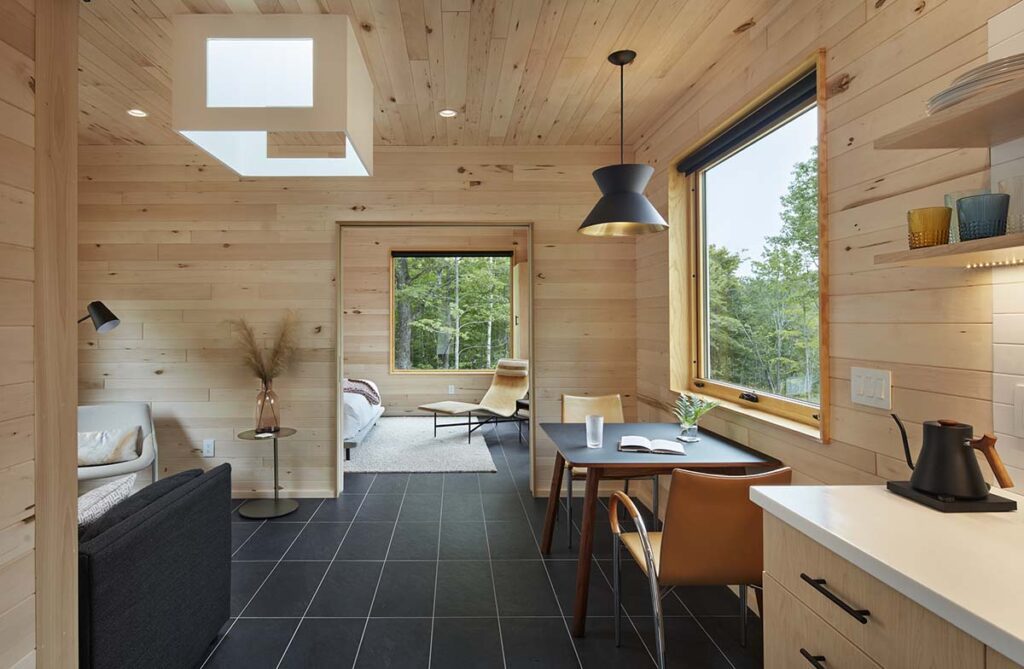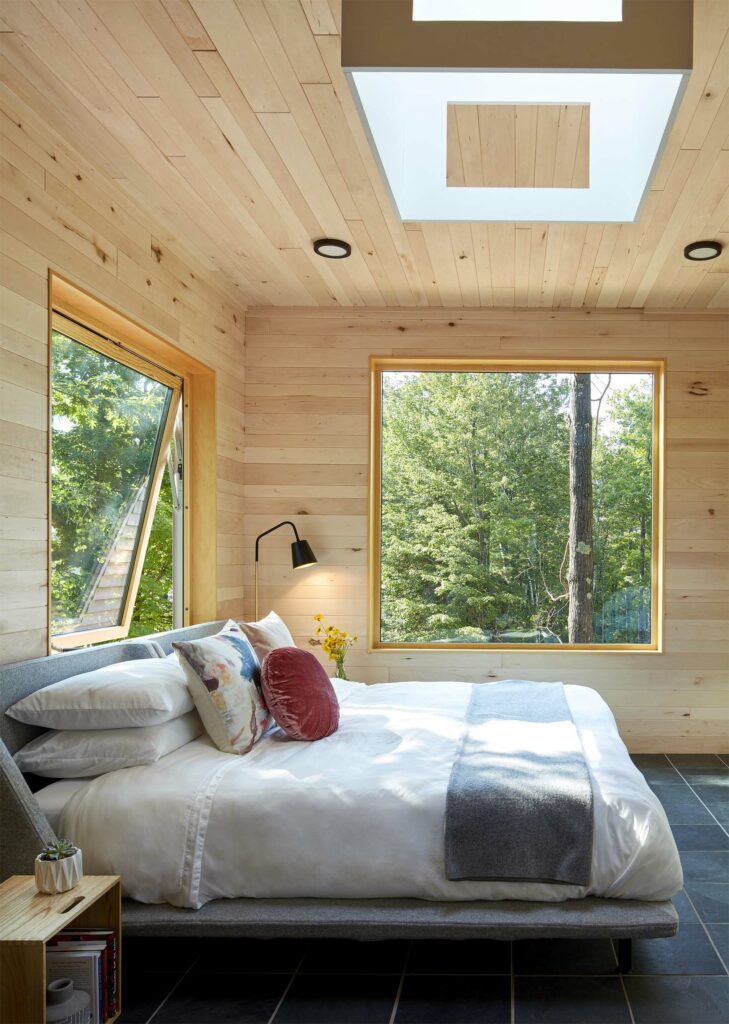 By the time the property had its soft-open in spring of 2021 and grand opening in July of 2021, there was traction. From what I could tell based on the other guests during my stay – its major feeder is the Twin Cities.
In the property's main house, we enjoyed nourishing meals made with local, whole foods. And over those shared meals and in the property's saunas, women on a kids-free, girls' trip and a couple getting away for the weekend told me that they'd been coming to the property since it opened. They talked about Zimmer by name, as a friend. That's exactly as she intends it: the staff and programming are just as intentional to the experience as the buildings and the location.
Across Wild Rice, different groups experience the same resort in totally different ways. My husband and I were there on what they call "personal travel," meaning that we were on a self-guided retreat that gave us access to the full schedule of classes, and all of the amenities. There was a group on a guided retreat, which meant they experienced a curated schedule.
Learn more and book your stay at Wild Rice Retreat – and if you go this winter, you just might get to experience the magic of the winters of my childhood: snowshoeing, cross country skiing and any other winter sport you can imagine.