Got A Summer Wedding Every Weekend From Here Until Labor Day? Here's How to Survive.
It's a beautiful thing to see your closest friend walk down the aisle. And your cousin. And your work wife. And your mom's friend's daughter.

Wedding season is officially in full swing, with every Saturday evening from now until August involving vows, dancing and enough repurposed mason jars to last a lifetime, or at least as long as your party-girl friend's first marriage.

Shade aside, it's a privilege to share such an incredibly important day with the people we love. But it's also a time consuming, expensive endeavor that can derail the habits of even the most healthy among us.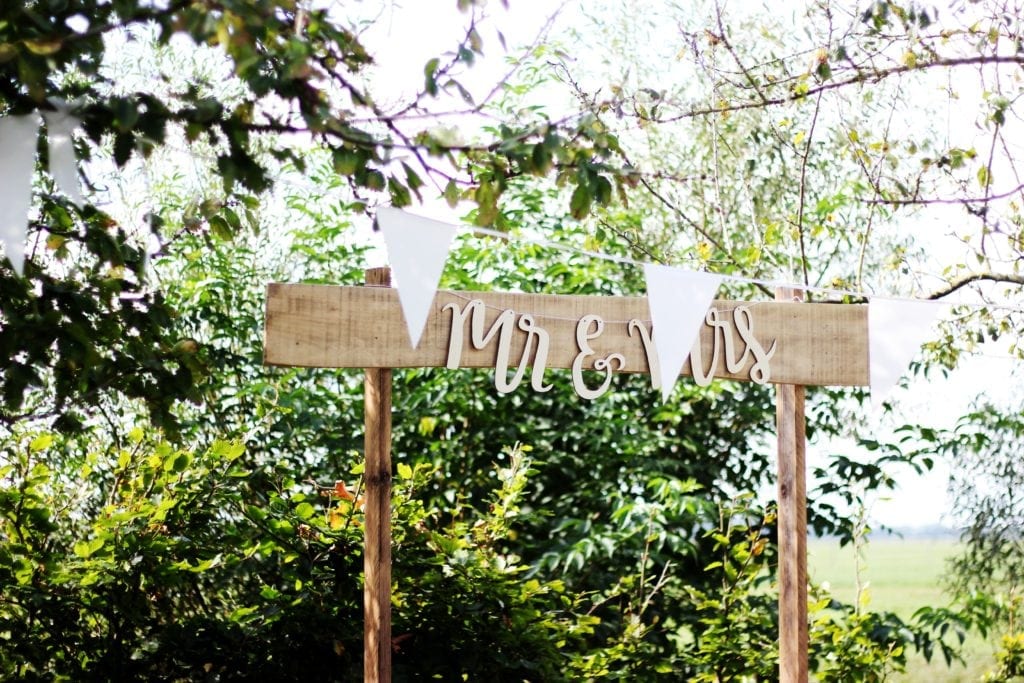 For so many people, routines are the cornerstone of healthy habits. The Saturday morning spin class you'd never miss, the brought-from-home salad you look forward to for lunch every day, the water bottle that you fill up throughout the working hours.

But traveling, especially for a wedding, can disrupt all of that, making it difficult to stay active and eat nutritiously. Without the tools you've come to rely on, it's easy to make in-the-moment decisions that you may later regret (hello, fast food).
While it isn't as easy as when you're at home, maintaining a healthy lifestyle is absolutely possible when traveling, provided you're willing to plan for it, according to Emily Abbate, a certified trainer and creator of the Hurdle podcast.
Tip #1: Incorporate activity into the weekend (beyond tearing it up on the dance floor)
"Just like you plan where you want to go to dinner and make a reservation, set aside specific time to incorporate activity into the agenda," said Abbate.
Depending on where the bride and groom have you traveling, that can be as easy as committing yourself to a hotel room routine or as concrete as visiting a local workout studio. If you're traveling to a relatively urban area, ClassPass's metro flex tool is a great way to find classes and sign up seamlessly.
No matter how you get your activity in, Abbate recommends taking advantage of the morning hours.
"I'm a major fan of waking up early and sneaking in a workout. No one else is stirring, and you can get in the work before the chaos ensues!" Abbate said. "Plus, I usually feel better throughout the day, especially when I take the time to prioritize myself."
Wedding weekend or not, working out in the morning has some major benefits. A recent study found that those who were active in the morning were more likely to consume less empty calories throughout the day and were more likely to be active.
But if an early morning sweat session just isn't an option for you – no shame to the night owls! – Abbate recommends passively incorporating activity throughout the day. Rather then grabbing a quick Uber to brunch, opt instead for a walk or bike ride.
"You won't regret making smarting choices, and you'll definitely feel better throughout the day," Abbate said.
Tip #2: When it comes to the reception, everything in moderation
Once you're at the reception, they'll be plenty of opportunity to indulge, making those smart choices throughout the day completely worth it. Between open bars, passed hor d'oerves and, of course, cake, the traditional American wedding reception can be a tricky minefield to navigate for someone trying to eat healthy. The key here is moderation.
One or two pigs in a blanket aren't going to hurt you, but a dozen may leave you feeling less than stellar the next morning. An easy way to make sure you don't over do it on the appetizers, which can often be least healthy of the evening's options, is to make sure you don't arrive with an empty stomach. If you're attending an evening reception, try munching on healthy snacks throughout the day. Like with the workout, this can be a matter of planning – in addition to your party dress and heels, pack snacks that are potable and delicious instead of relying on fast food and processed, vending machine options.
Another way to stay healthy is to steer clear of the vegetarian option at dinner, experts say. As long as your body is used to eating meats and fish, the non-vegetarian option is usually the best way to go, considering the alternative typically means carb-heavy dish of pastas and the like. While the pasta options can fill you up quickly, they can often leave you feeling hungry quickly, while animal-based proteins will have you feeling fuller longer.
Tip #3: Yes, moderation includes the open bar
And of course, there's the open bar. Alcohol over-indulgence doesn't look good on anyone, anytime, and a wedding is an especially bad time to have a drink too many. Always remember that a wedding reception is a marathon, not a sprint, so try to opt for choices like wine or champagne that will keep your body's sugar levels relatively uninterrupted while drinking over a long period of time. A tried and true rule of thumb here is to stagger every alcoholic drink with a glass of water.
Even though every weekend from here until Labor Day may be filled with bouquet tosses and toasts, that doesn't mean your hard work towards a healthy lifestyle needs to be neglected. Maintaining your hard work is as simple as planning ahead to make sure you stay on your goals.
Let us know!
Did this post help you get closer to achieving one of your goals?