Chicago's Summer Fitness Scene Supported by the Park District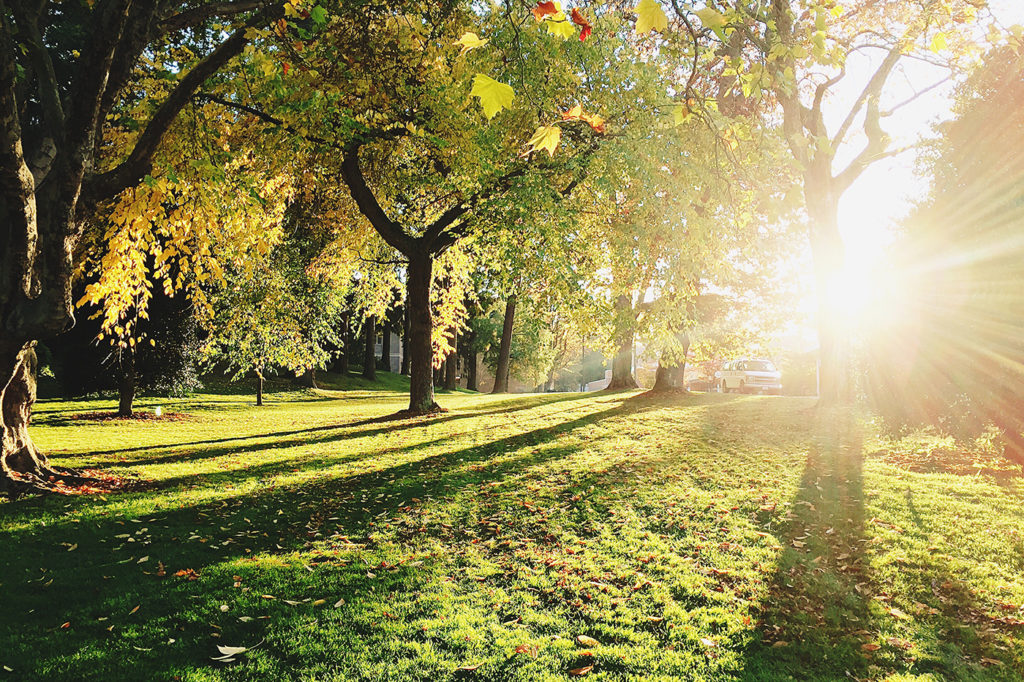 If there's one thing more iconic to Chicago than deep dish pizza or Wrigley Field, it's a simple shot of the skyline along the lakefront path during summer. For us non-vacationers in the Windy City, we live for the months June – September when we can jump on any and every opportunity to get outdoors and soak up all that the city has to offer.
And whether you're a local in Chicago or visiting for a weekend during any of these glorious summer months, it's worth putting the list of activities by The Chicago Park District on your radar. This impressive line-up of free events is perfect for the general public, and caters to some special groups as well with totally free fitness and yoga events spread throughout the entire city of Chicago all summer long. And if you're not sure where to begin, this beginner's guide to navigating the Chicago Park District's many offerings is the perfect read.
If you're a multitasker looking to sight-see while you get your fitness on:
Wake up with the sun and the stars outside Adler Planetarium on Friday, August 23. Meet on the lawn of the planetarium, 1300 S Lake Shore Dr, from 6-7 am for an all levels flow for adults only. Please bring your own mat to this event. Register right here.
If you want to work out with your kids in tow:
Bring your kids to an all levels flow on The Great Ivy Lawn at The Field Museum, 425 Roosevelt Rd on Tuesday, July 16 from 6-6:45 pm. Register for free right here.
On Tuesday, August 6 from 6-6:45 pm, meet on the Chicago Horizon Lawn at The Shedd Aquarium, 1200 S Lake Shore Dr, for a special "Flowing with the Fishes" yoga class for all ages. Kids are more than welcome, but please bring your own mats if you have them. Register here.
Enjoy a day with games, arts and crafts, relay races, and more in partnership with the Park No. 578 Advisory Council. Meet any time Saturday, August 10 from 12-2 pm at Park No. 578, 1919 W. Maypole Ave. Register here.
If you've just got to get outside, stat:
Flow with Corepower Yoga by the 606, in Churchill Field Park on Monday evenings from 6-6:45 pm. Register for class Monday July 22 here or see the full events page for additional dates. This event is BYO-yoga mat.
Sync up with lululemon athletica and the Parks District on Tuesday evenings in Wicker Park, where a yoga class will be offered weekly from 6:30-7:30 pm by three different Wicker Park and Bucktown studios. Bring a mat and water bottle. Some mats are available for those who come early. Register for Tuesday, July 23 here or see the events page for additional dates to register.
If you need more Zen in your life:
Meditate with Wicker Park and Bucktown studio Zen Yoga Garage, a staple in the fitness community on Wednesdays from 6:30-7:15 pm in Wicker Park. Bring something soft to sit on or find a spot on the grass and settle in as a meditation teacher lulls you into deep relaxation and stress release. Register for class right here.
Yoga just for first responders:
All summer long and in different neighborhoods throughout Chicago, the Park District will provide yoga classes specifically for first responders. First responders experience stress and trauma at higher levels than civilians. Take this opportunity to flow through a vinyasa style yoga class and learn techniques decompress. Please bring a yoga mat and wear comfortable clothing. See available dates here.
Other fitness opportunities through The Park District:
Outside of special, free events, the Chicago Park District aims to create very low-cost opportunities to work out throughout Chicago. From outdoor neighborhood boot camps and other group classes to facilities you can use on your own, the Park District is a resource to keep in your back pocket for all things fitness during summer and beyond.