7 Ways to Give Back When You Have No Money
So you want to support organizations you care about on #GivingTuesday, but there's just one problem — you're flat out broke. 
Don't feel guilty! Money is definitely not required in order to provide a gift, brighten someone's day, and exchange some smiles. In fact, often times it's the gifts that are lacking in price tags that are the most precious of all—the ones with the greatest meaning behind them and that can provide longer lasting benefits.
There's no reason to not be generous when you can with three easy things: your time, energy, and heart. Here are a few ways to give back on Giving Tuesday when you can't afford to spend much on others.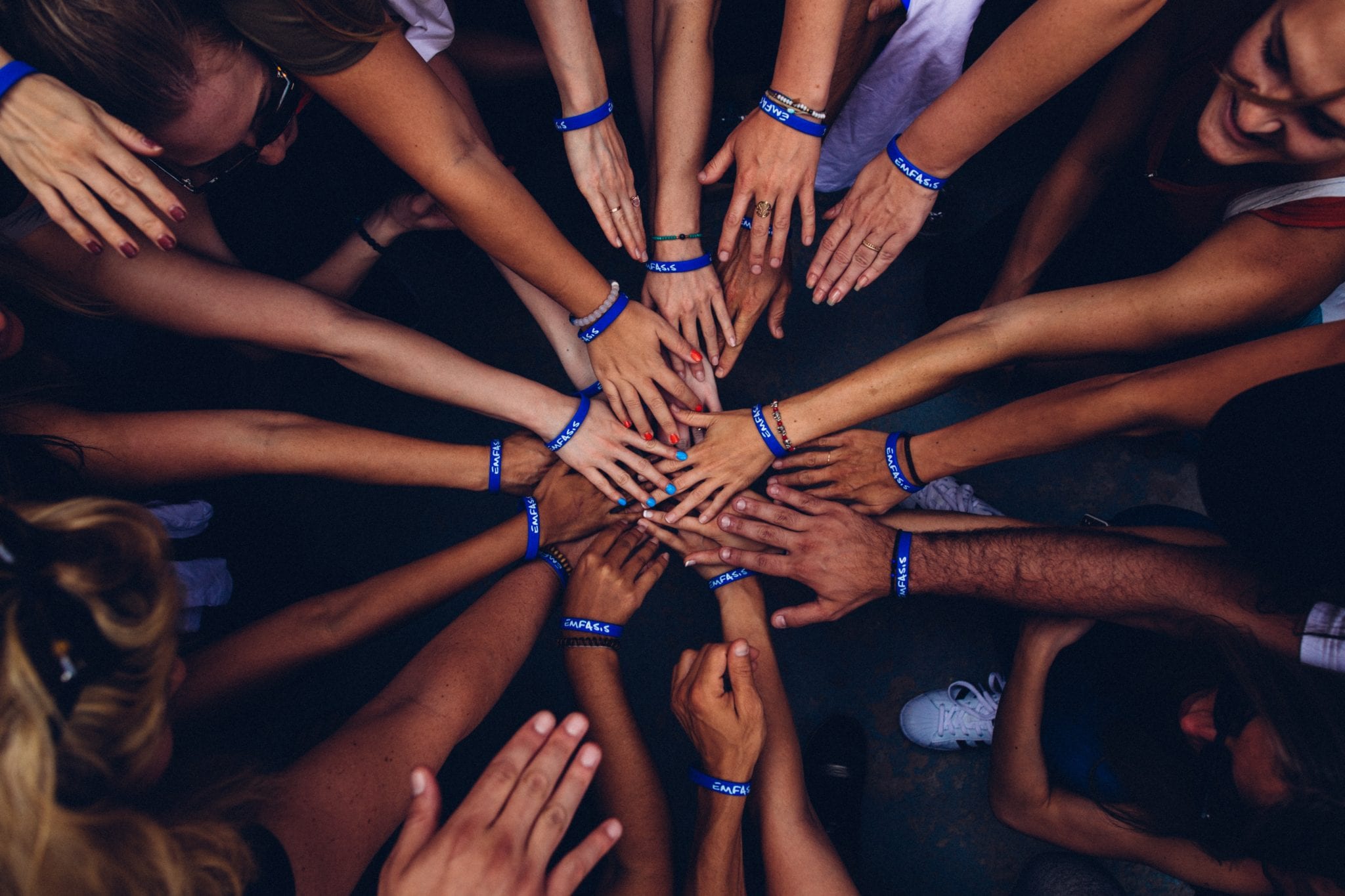 Look for Ways to Do Nice Things For Others
Think of the little gestures that go a long way. "Look for ways to do nice things for others such as writing Google reviews for your local doctors or reviewing a friend's business on their Facebook page to show support for them and what they are creating," says Heidi McBain, MA, LMFT, LPC, RPT. You can also support your favorite authors by writing them book reviews on Amazon, for another business example.
Beyond that, extend compliments or help someone with a big move. Find ways to donate your time and provide value.
Donate Your Clothing

You may have clothing in perfect condition that you just don't wear anymore, so instead of letting it collect dust in your closet, donate it to someone in need.
"There are plenty of people who would appreciate it. You can look for organizations in your area that collect clothing or bring it to your local homeless shelter for it to be given out," says Caleb Backe, life coach and wellness expert for Maple Holistics. You can go to Goodwill or Salvation Army, for example.

Volunteer At a Soup Kitchen

Volunteering your time is a great way to give back. "If you see first hand the people that depend on the work of a soup kitchen, you'll appreciate everything you have much more," says Backe. You'll also feel great helping out such a worthy cause. To take it further, organize a volunteer group to bring more hands to the table.

Medical Clowning

There are organizations that train their volunteers how to be clowns or magicians. Why? Because kids (well, most kids) love them! "Hospitals can put a damper on anyone's mood, especially the patients. Medical clowns are specifically trained to make a patients day that much better," says Backe. Happiness and laughter speed up healing, so donate your time and comedy skills.
Be a Mentor
One way to give back is to mentor a younger person through Big Brothers Big Sisters of America. "If you've had a difficult time finding support or had an absentee or abusive parent, you can give back through your support of others," says Dr. Julie Gurner, a doctor of clinical psychology. It can literally change their life. 
And of course, even if you have not experienced neglect or suffering yourself, it's a good way to give back to the community and provide happiness. Plus, you'll make a new connection, yourself!
Donate Blood
"An easy way to give back, is simply to donate blood regularly. It's an easy thing to do that both saves lives, and takes very little effort on your part," says Dr. Gurner. If the thought of needles has you running for the hills, maybe change your driver's license designation to become an organ donor. "At least the procedures will happen when you're no longer aware of it, and you'll still do a world of good," she says.
Send Letters to Others
Write cards to people in recovery programs. "I volunteer for a local Atlanta-area nonprofit, and write encouraging notes to women in recovering programs on a monthly basis," says Kristi Porter, who works with non-profits on marketing. "It's really difficult to transition out of their situation (trafficking or prostitution, in their case), so knowing someone is regularly thinking about them and wishing them well helps them stay focused on their goals," she says.
If you want to send letters another way, you can, too. Give a letter to a friend or family member—it'll be very meaningful and it's a nice way to give some love without needing to spend a lot.